About the School of Medicine
---
Founded by the Teague-Cranston Act, Texas A&M University School of Medicine was created to serve all populations of Texas with the core values of Texas A&M University. Today, we are leading the way for 21st century medicine through research, clinical care, medical education, community impact and innovation.
Primary Care & Rural Medicine
We're bringing health care where it's needed most. Through our keen focus on rural populations and innovative care delivery, we're eliminating health disparities throughout Texas.
Military Medicine
We are expanding Texas A&M University's rich legacy of military service by developing physicians who will be future thought leaders in the fields of aerospace medicine, veterans' health, and military medical operations and translational research.
Innovation
We make the impossible, possible—by creating systems and technologies that address health care's greatest challenges, and bringing together the brightest minds in health care and engineering.
Mission
Our mission is to improve the health and well-being of the people of Texas through excellence in education, research and health care delivery.
Vision
Our vision is to develop the innovators and leaders in medicine and biomedical research who will transform American medicine in the 21st century.
Degree Programs
The School of Medicine offers multiple paths to earning a medical degree:
Traditional MD, for students who want to practice medicine
MS or PhD in medical sciences, for specialized graduate research
EnMed, for physicians who want to engineer patient solutions
Certificate or MS in education for health care professionals, for health care academia
MD/PhD, for highly motivated students planning careers in academic medicine
MD Plus, combines the MD degree with other masters programs:

MS in biomedical science
MS in education of health care professionals
MBA in conjunction with the Mays Business School
MPH in conjunction with the School of Public Health
Find your degree
Research Opportunities
Research is conducted through both the basic science and clinical departments, as well as specialized research centers and institutes affiliated with the School of Medicine. Specialty areas include:
Translational Medicine
Primary Care and Rural Medicine
Biochemistry, cancer, cardiovascular and integrated biology
Cellular Biology and Genetics
Microbial and molecular pathogenesis
Neuroscience and Experimental Therapeutics
Engineering Medicine
Military Medicine
Explore our research opportunities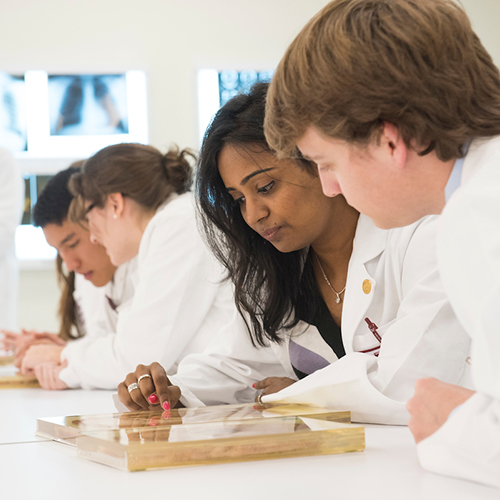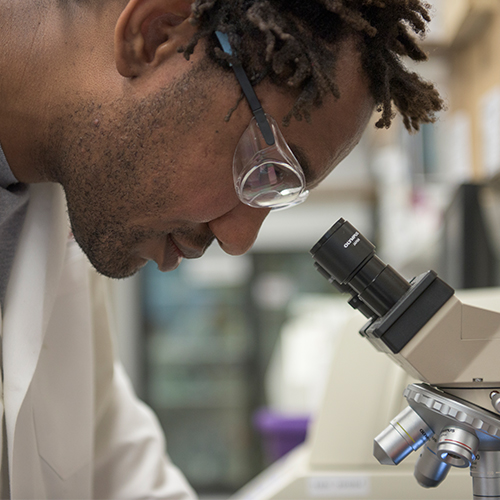 Making WHAT IF Possible
For us, "what if" is not a simple question. It's what we wake up for. As part of the Texas A&M Health Science Center, we find solutions to the seemingly impossible questions facing health care. We ask "what if" and then we make it possible.
Campus Locations
The Texas A&M School of Medicine's unique structure means students have the flexibility for an individualized approach to the medical education experience, all while becoming part of the Aggie Family.
The School of Medicine has campuses in five Texas locations: