Opportunities for Philanthropy
A gift to the School of Medicine allows you to bring change to the lives of many - not just to the faculty and students who will directly benefit from your gift. Donating to medicine is a way of giving that will generate innumerable positive outcomes for generations to come.
While you might not be able to wield a scalpel as skillfully as a surgeon or diagnose a disease as intuitively as an experienced clinician, you can contribute something meaningful to medicine by supporting the institutions in which those skills are taught and perfected. Every gift, no matter the amount, makes a difference. Learn how you can support the School of Medicine by exploring our major funding opportunities: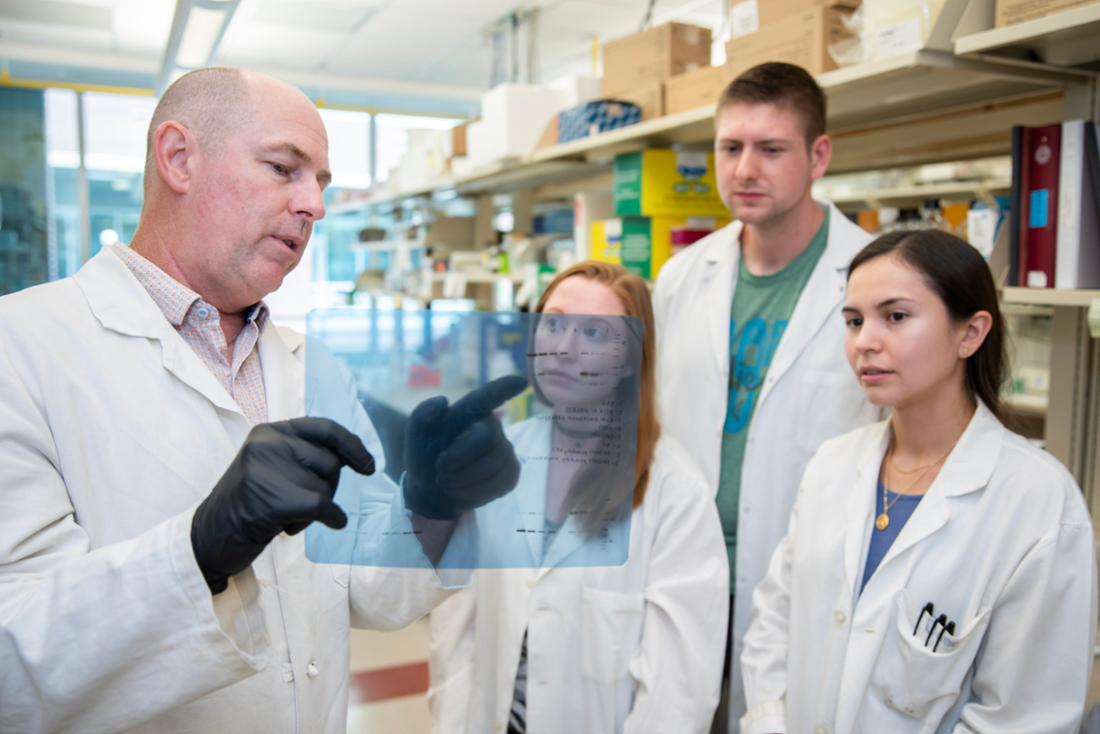 Rural Medicine
We're bringing health care where it's needed most. Through our keen focus on rural populations and innovative care delivery, we're eliminating health disparities throughout Texas.
Military Health
We are expanding Texas A&M University's rich legacy of military service by developing physicians who will be future thought leaders in the fields of aerospace medicine, veterans' health, and military medical operations and translational research.
Innovation
We make the impossible, possible-by creating systems and technologies that address health care's greatest challenges, and bringing together the brightest minds in health care and engineering.
The single largest gift
Sue and Joe Knowles '50, MD, want to honor the importance of team health care and provide for the next generation of rural medical professionals.
Their planned gift for endowed scholarships will support students in both the School of Medicine and the School of Nursing at Texas A&M.
Your gift. Your way.
Gifts allow students, scholars, researchers and former students to make valuable contributions to the world's body of knowledge. Your support allows dreams to become reality and transforms potential into action. Through your support, you can:
Create scholarships that attract the best and brightest students
Fund translational research programs
Increase access to health care for underserved adults and children
Provide support for community outreach and educational programs
Provide the finest facilities that encourage creativity and innovation
Recruit and retain internationally recognized faculty by supporting their research and teaching
For more information, contact: