About the Department of Medical Education
The Texas A&M College of Medicine Department of Medical Education provides a mechanism to bring together core faculty educators committed to and passionate about moving the mission and vision of the college forward as it pertains to medical education. The department is dedicated to the education of our medical students as well as helping us to meet our goals of excellence around our college's mission and vision and ongoing full LCME accreditation.
Medical Education Mission
The mission of the department is to promote and nurture those key faculty within the College of Medicine dedicated to the improvement and advancement of both undergraduate and graduate medical education.
Medical Education Vision
The Department of Medical Education has established the following areas of vision:
Career/professional development and mentoring of all faculty within the department and within the college
Collaboration with the Office of Faculty Development to improve the quality of teaching within the college
Community outreach around topics of medical education
Development of core educators to fulfill the teaching needs of the college
Promotion of scholarly medical education research
Sponsorship of medical education activities
Stacey Arnold, EdD
As a career educator, I have had the opportunity to instruct students in the classroom and provide professional development for instructors to assist them in becoming better teachers for the students they serve. I am passionate about teaching and bring this passion to medical education. It is my desire to mentor and provide faculty development to educators in the College of Medicine to improve the quality of teaching, which contributes to greater student success.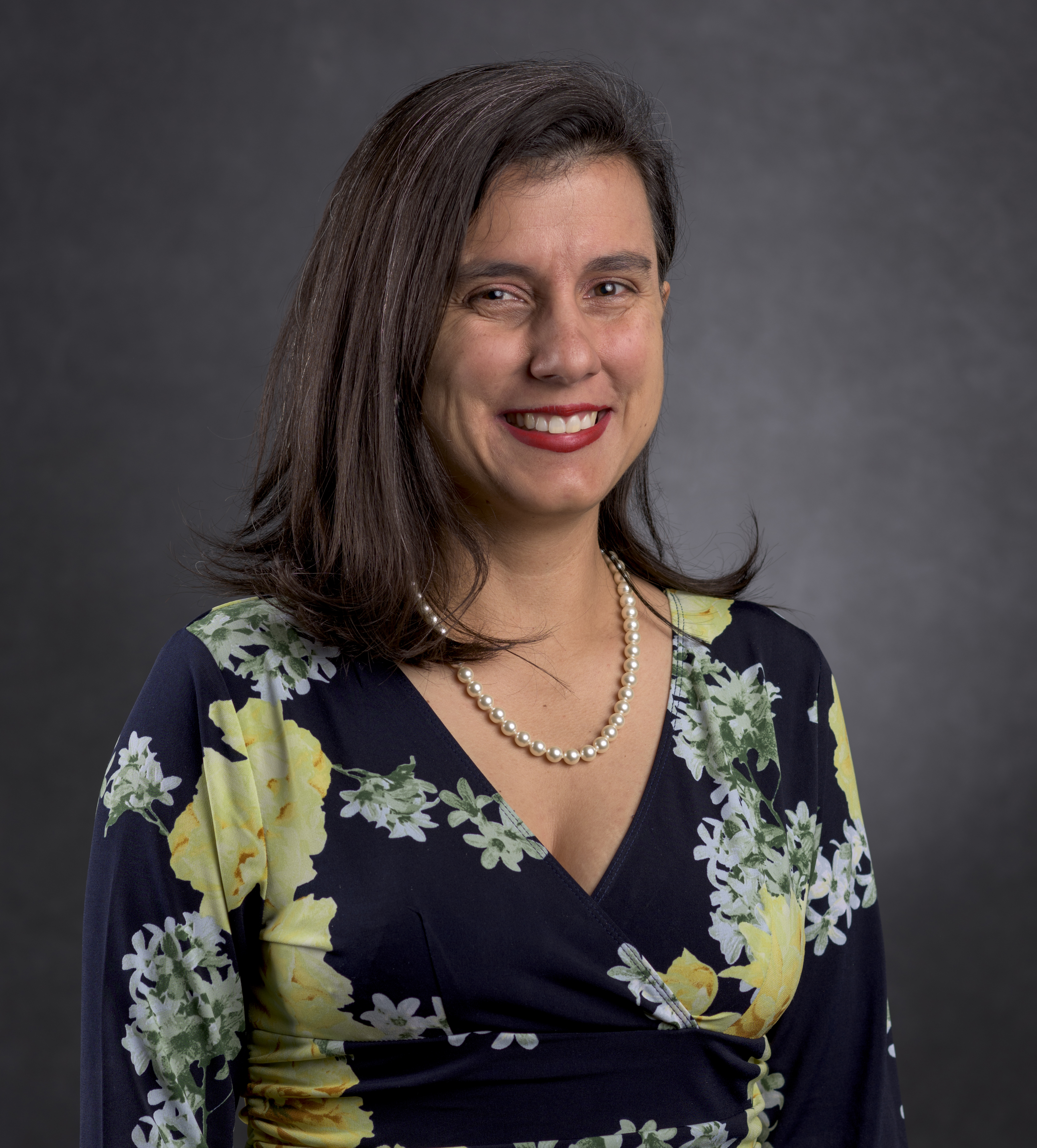 Gloria Conover, PhD
Throughout my career as a biomedical educator, I have taught numerous undergraduate, graduate and medical students and postdoctoral trainees. I have inspired them to dream big and work towards achieving their full potential while being mindful of the challenges and opportunities of their environment. In my current positions as Instructional Assistant Professor and Director, I am thrilled to offer research learning opportunities that cultivate interdisciplinary scholarly collaborations to improve patient care. In particular, I am interested in developing courses on interprofessional telemedicine models of health care delivery and vertical integration of the medical school pre-clerkship to the clerkship curriculum. For more details on my vision to support life-long scholarship, visit our
Medical Scholar Research Pathway Program
. Through my teaching I facilitate learner engagement of state-of-the-art biologically-based technologies which will pave the way for highly robust personalized treatments to manage devasting illnesses. I aspire to be a role model to my students, and particularly to inspire those students from diverse groups with advice and support based on my own academic journey. For more details on my scholarly activity, I invite you to visit
my TAMU profile
.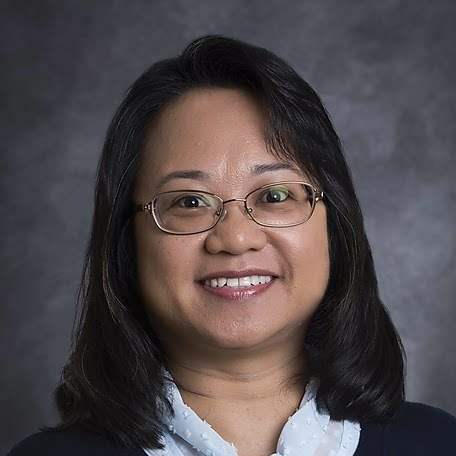 Diane E. Chico, PhD 
My commitment to medical education began with medical gross anatomy, having taken the course as a graduate student with first-year medical students. Engaging medical and health professional students in learning the fundamental concepts of the anatomical sciences and then teaching them how to teach themselves the details and clinical applications of the knowledge they have acquired continuously challenge me to become a more effective educator. Most importantly, the relationships built with the students as I contribute to, and observe their progress through medical school and with my colleagues invested in our learners' professional development all motivate me to meet the challenges of promoting excellence in medical education. The interpersonal connection with students and colleagues to create a comfortable, dynamic learning environment for learners is as important as teaching the fundamentals in biomedical and clinical sciences. At the end of the day, seeing our learners recognize their potential and pursue their goals in the medical profession and academia makes teaching a most rewarding experience.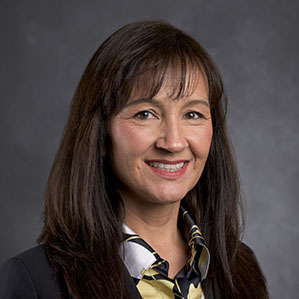 Jennifer Friedman, MD, FACOG
The term, "lifelong learning", has broad meaning, as it applies to a wide range of educational theories and individual experiences. I view lifelong learning from my endeavors and accomplishments as the ways that I have gained knowledge from them, grown from them and changed from them. I also see lifelong learning as a mutual relationship between learning and teaching. As a physician of 21 years, my patients have taught me about medicine and life and vice versa. As a mother, my 3 daughters have helped me grow and learn just as I have helped them. As a community member, civic duty and volunteer work are central to my active engagement and have given me a greater understanding of those around me, just as I have contributed to society. I am passionate about medical education because I view medical education as a mutual relationship between teaching and learning. I believe in my ability to give to and teach students about the unique life experiences I have been afforded, just as I believe in their ability to teach me about their unique lives.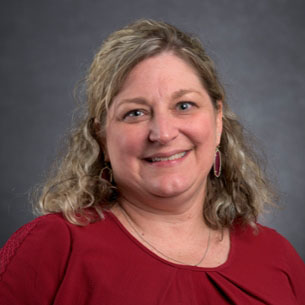 Angela Hairrell, PhD
My passion for education started as a little girl hosting "school" for a diverse group of stuffed animals! From those humble beginnings, my career has been devoted to helping others help themselves through education. Whether it was teaching preschoolers their first sight words, reading to elementary school children and children with disabilities, test-taking to high schoolers, or teaching future Aggie teachers how to teach, my goal has always focused on helping everyone reach their highest potential. All these experiences culminate in the College of Medicine where I am privileged to watch and journey alongside future Aggie Docs as they become physicians. My desire is to provide support (academic and social) to our medical students, as well as ensure they develop life-long learning skills. In my mind, our future Aggie Docs are amazing and each one is capable of greatness.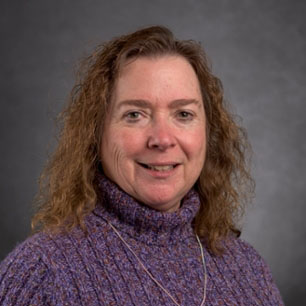 Teresa Isbell, PhD
Growing up in rural Texas, I know first-hand how important it is to have access to good medical care. Working for a medical school that has rural medicine as a priority means that I get to unite two passions: rural healthcare and education. Also, I am back where it all started for me: Texas A&M University. Now I am able to give back by helping future Aggie physicians get started on their careers. I am honored to be able to serve the College of Medicine and its students.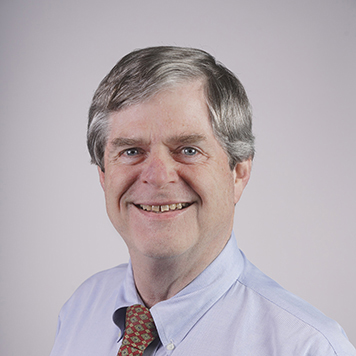 Gary C. McCord, MD 
After being in full time private practice of radiology for several years following residency, I realized that I missed teaching, but had no time to do it. I ultimately cut back my practice time to enable me to spend some time teaching at the medical school. I started teaching in the Medical Gross Anatomy course in 1991 and then in the Neuroscience course that followed it, and have been doing so ever since. Teaching is a labor of love and you do it repetitively because you can't imagine doing anything else. I get a real charge out of trying to take a complicated topic and make it understandable. To me, the key is showing that what you are teaching is practical and will actually be usable someday. That is what I aspire to do by bringing in interesting radiology cases that correlate with what we are teaching at the time. My advice to new teachers is always the same: Make it practical.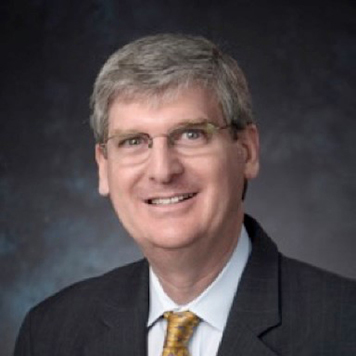 Rob Milman, MD
The future of medicine depends on well trained and compassionate physicians. The delivery of excellent patient care and best possible patient outcomes begins with medical school training emphasizing knowledge and skills, critical thinking, and professional identify formation. I have a specific interest in health communication education and teaching learners how to apply concepts from the world of improvisational theater to significantly improve physician-patient and interprofessional communication. Ultimately, better communication leads to improved patient outcomes. For me, participating in the process of educating the future generation of physicians and passing down "pearls of wisdom" I learned along the way is exciting and very rewarding.
Scott Wieters, MD
"The mediocre teacher tells. The good teacher explains. The superior teacher demonstrates. The great teacher inspires." That quote by Ward, has directed and inspired my professional course. I'm fortunate to stand on the foundational shoulders of great mentors and have jumped in to medical education with both feet. I love the creativity of course development, enjoy the challenge of testing innovations like gamification and increasing fidelity of simulation. I'm passionate about reducing the knowledge translation gap by using Free Open Access Medical Education to equip students. I'm fueled by the lightbulb of "I get it" sparking, the proud smile of a successful procedure and thrive on helping students get back up again when they fall. Can you believe they pay us to do this?
Welcome from the Department Head of Medical Education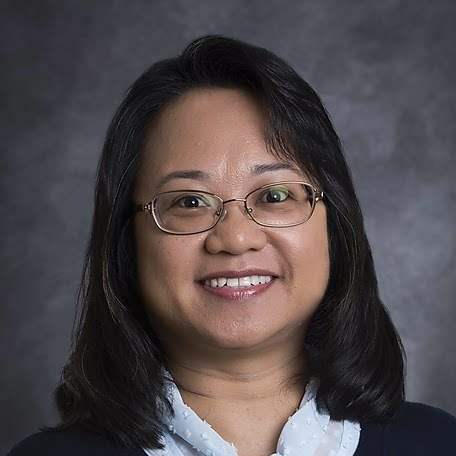 Diane E. Chico, PhD
The Department of Medical Education at the Texas A&M University College of Medicine was created in 2018 to bring together core faculty educators who are committed to, and passionate about, moving the overarching mission and vision of the College of Medicine forward as it pertains to medical education. The specific mission of our department is to promote and nurture faculty within the college dedicated to the improvement and advancement of undergraduate and graduate medical education.  The department includes basic scientists, clinicians, and medical educators whose activities focus on the education of learners that span undergraduate and graduate medical education and graduate studies.
Our departmental vision centers on the following key areas:
Career and professional development
Community outreach
Interdepartmental collaboration
Mentoring
Scholarship and research around medical education
Sponsorship of medical education activities
The formation of this new department brings together educators engaged in creating unparalleled advancement and opportunities within both the college and our community around medical education. The department brings together educators engaged in creating unparalleled advancement and opportunities within both the college and our community around medical education.  Our goal is to support the growth, development and success of our educators whose primary focus is in developing and promoting excellence in teaching of the biomedical and clinical sciences and in leadership in medical education. 
Affiliate Faculty Promotion Information
Paid Faculty Promotion Information
Career Educator Awards
What are the Awards?
The Department of Medical Education Early Career Educator and Mid-to Late Career Educator Awards were created to recognize and honor the dedication and outstanding teaching/leadership by a member of the Texas A&M University College of Medicine employed/affiliated faculty and staff.
For each award, one faculty/staff member from each of our campuses and sites (9 locations total) will be recognized annually with a plaque and professional development award.
Early Career Educator award = $1000
Mid-/Late-Career Educator award = $1200
Who can be Nominated?
Nominations are welcomed for any faculty or staff member in the Department of Medical Education who meets the following eligibility requirements:
For the Early Career Educator Award, the nominee must not have been involved in teaching, mentoring, or leadership roles for more than six (6) years.
For the Mid-to Late-Career Educator Award, the nominee must be involved in teaching, mentoring, or leadership roles for greater than 6 years.
The nominees for either award cannot have won the award previously.
The Early Career Educator Award nominee must be or have been involved in three or more of the following activities. The Mid- to Late Career Educator Award nominee must be or have been involved in four or more of the following activities.
Teaching formal courses (UME, TAMU COM sponsored or affiliated residency programs, graduate sciences education) or who has done so until the semester in which the packet is submitted.
Counseling and/or advising UME, GME, or graduate students.
Directing UME or GME student research.
Directing graduate student theses and/or dissertations.
Serving as faculty advisor to student clubs/interest groups and/or activities.
Developing and/or introducing innovative teaching methods.
Participating in and/or directing the development of new courses or curriculum.
Participating in curriculum-related committees and/or task forces
Who can Nominate?
Nominations may be made by any campus or site dean, faculty, staff, student, or student organization in the College of Medicine. Multiple nominations from each campus or site are welcome. We encourage nominations for faculty and staff regardless of degree, area of focus, or appointments, provided that the above eligibility requirements are met. We encourage nominations of diverse teaching faculty and staff. The College of Medicine values diversity in its people and programs and strives to foster a diverse, inclusive, equitable, and respectful community.
Application for the annual Career Educator Awards opens June 1 and closes June 30.
Application Requirements
Applications must be complete and submitted no later than 5:00 pm on June 30.
If the application is incomplete, not in the format requested, or not received by the due date, the application will NOT be reviewed. No exceptions.
Forms
COVID-19 Funding Opportunities
Large Multidisciplinary Funding Opportunities
Scholarship Opportunities
In the Spotlight
Dr. Arpitha Chiruvolu, BUMC - just published in late October, "Variations in umbilical cord clamping practices in the United States: a national survey of neonatologists" in the Journal of Maternal-Fetal & Neonatal Medicine. - based on data from nationwide survey of neonatologists in 2019 
Dr. Uyen-Thi Thi Cao, assistant dean of student affairs and co-clerkship director for the IM clerkship on the Dallas Campus, was named President-Elect of the Medical Staff at Baylor University Medical Center
Dr. Lauren Fine (Emergency Medicine) and Dr. Gates Colbert (Nephrology), were elected as at-large members of the Medical Board, BUMC
Dr. Patricia Meyer - Temple: (1) publication in Critical Care Medicine, "Position Paper on Critical Care Pharmacy Services: 2020 Update" and (2) one of the authors for an FDA funded project with the Institute for Safe Medication Practices, "ISMP Medication Safety Self-Assessment for Perioperative Settings"
Angela Hairrell, PhD
Selected to serve as Special Interest Group Coordinator elect with Southern Group Education on Educational Affairs Steering Committee.
Jeremy Gibson, MD
Completed GME leadership program.
Vincent VanBuren, PhD
Co-author of the "Best Paper" Award for a 2019 article; recipient of a TAM COM Faculty Development Award to attend the Harvard Macy Program for Educators in Health Professions.
Dawn Sears, MD
Exemplary for Selfless Service.
Stephanie Staggs
Nominated and selected to serve a 2-year term as Secretary for TACME (Tx Alliance for CME).
Sidney Kelt, MD and Danny Little, MD
2020 inductee of the Academy of Distinguished Medical Educators.
Hector Chapa, MD and Vincent VanBuren, PhD
ADME MEEL Fellow 2019-20 cohorts.
Dr. Chiruvalo's "Management of Preterm Infants Without Initiation of Empiric Antibiotics," accepted for the Pediatric Academic Societies (PAS) 2021 Virtual Meeting.
Dr. Sears - recipient of the 2021 American Medical Women's Association-"Exceptional Mentor" award.   
Dr. J. Marietta Clewing, recipient of the 2021 Houston Methodist Academic Institute Scholars Award – Clinician Educator Award.