Gulf Coast Vascular Research Consortium
5th Annual Gulf Coast Vascular Research Consortium 
Highlighting Vascular Disease and Remodeling
The Gulf Coast Vascular Research Consortium is the annual conference highlighting cutting edge research in Vascular Biology from world-renowned laboratories across the Gulf Coast region in Texas, Oklahoma, and Louisiana. By bringing together a critical mass of scientists, educators, clinicians, and trainees the 5th annual Gulf Coast Vascular Research Consortium held in College Station will facilitate knowledge transfer, novel insights, and new collaborations between a variety of scientists that share a common interest in vascular biology. 
For questions contact: Kayla Bayless, PhD;  Email: kaylajb@tamu.edu
Meeting Organizers: 

Kayla Bayless, PhD

Sanjukta Chakraborty, PhD

Christine Heaps, PhD

Travis Hein, PhD

David Zawieja, PhD

Feng Zhao, PhD

 
 We acknowledge the generosity of the following sponsors: 
Department of Medical Physiology

Michael E DeBakey Institute of Cardiovascular Science and Biomedical Devices

Department of Biomedical Engineering

Department of Cell Biology and Genetics

Department of Veterinary Physiology and Pharmacology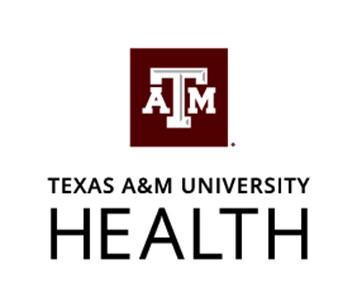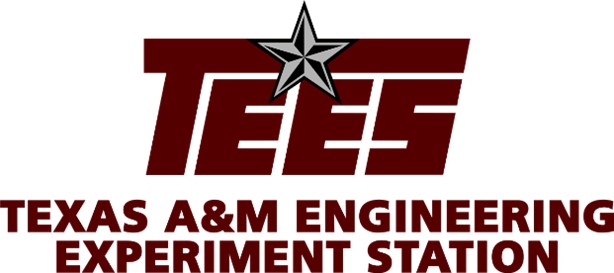 Four trainee awards will be sponsored by the Department of Medical Physiology and NAVBO (https://www.navbo.org/trainee-awards/).
Preliminary Program
Friday, August 4, 2023 
8:30 am – 5:00 pm Talks 
5:00 pm – 7:00 pm Posters 
Session 1: Lymphatics in Disease  
Michael Dellinger, PhD 
Associate Professor, Surgical Oncology, UT Southwestern Medical Center 
KrasG12D Drives Lymphatic Malformations During Development by Altering the Cellular and Molecular Landscape of Lymphatic Vessels 
Sanjukta Chakraborty, PhD 
Assistant Professor, Medical Physiology, Texas A&M Health Science Center 
Lymphatic vasculature in progression of liver disease: Targeting novel molecular regulators 
Jorge Castorena, PhD 
Assistant Professor, Department of Pharmacology, Tulane University 
Insights into mechanisms of collecting lymphatic vessel dysfunction in obesity 
Session 2: Vascular Disease and Inflammation  
Nhat-Tu Le, PhD 
Associate Professor, Houston Methodist, Weill Cornell Medical College 
Role of TNIK in modulating interferon signaling and endothelial cell response to viral infection 
Audrey Cleuren, PhD 
Assistant Member, Cardiovascular Biology Research Program, Oklahoma Medical Research Foundation 
The endothelial cell response in inflammation: friend or foe? 
Session 3: Vascular Mechanobiology 
Mabruka Alfaidi, MD, PhD 
Assistant Professor, Internal Medicine, LSU Health Shreveport 
The Interleukin-1 Receptor Mechano-Signaling Roles 
Aaron Baker, PhD 
Professor, Biomedical Engineering, University of Texas at Austin 
Biophysical Rejuvenation of Mesenchymal Stem Cells for Enhancing Vascular Regeneration 
Session 4: Vascular Disease and Therapeutics  
Norman Harris, PhD 
Professor and Chair, Molecular and Cellular Physiology, LSU Health Shreveport 
Retinal vascular pathology (diabetes or hypertension) 
Stryder Meadows, PhD 
Associate Professor, Cell and Molecular Biology, Tulane University 
Molecular Mechanisms Driving Arteriovenous Malformations (AVMs) in Hereditary Hemorrhagic Telangiectasia (HHT) 
Saturday, August 5, 2023 
9:00 am – 1:00 pm Talks 
Session 5: Cellular Bioengineering  
Yi Hong, PhD 
Distinguished Professor, Bioengineering Department, University of Texas at Arlington 
Engineering cardiac hydrogels to promote in vitro angiogenesis  
Feng Zhao, PhD 
Associate Professor, Biomedical Engineering, Texas A&M University 
Structured cell-derived extracellular matrix for vascular bioengineering 
Taci Pereira 
Chief Executive Officer, Systemic Bio 
h-VIOS: A novel human organ-on-a-chip platform using vascularized biomaterial 
Session 6: Large Vessel Remodeling  
Xinchun Pi, PhD 
Assistant Professor, Baylor College of Medicine 
The paracrine regulation of vascular remodeling response during pulmonary hypertension 
Dwight Towler, MD, PhD 
Associate Dean, Resident Research, UT Southwestern Medical Center 
Noncanonical Wnt Signaling in Arteriosclerosis and Aneurysmal Remodeling