Advancements in technology are transforming health care at a rapid pace. A new type of thought leadership is needed to prepare professionals with the clinical skills to diagnose symptoms and treat patients, along with an engineering mindset to solve problems, invent new technologies and rapidly move these innovative ideas to practice in patient care. With a world-class engineering program and a renewed focus on innovation through engineering, Texas A&M is addressing the most daunting health-related problems of the 21st century.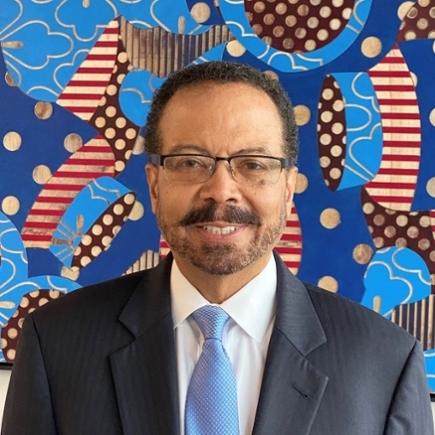 "

EnMed will constitute a living crucible of scientific discovery and technological innovation to transform the practice of medicine."
Roderic I. Pettigrew, PhD, MD
CEO of EnHealth and executive dean of EnMed
Partnering with Texas A&M's world-class engineering program
To effectively develop the technologies required to advance health care, engineers and physicians need to work together from the very beginning. Too often, the translation between these two distinct professions is complex and time consuming. Working hand-in-hand with Texas A&M's renowned College of Engineering, the Health Science Center will reinvent how physicians are trained and how scientists work with engineers to create innovations for patients in need.
Fostering multidisciplinary research
As a member of Texas A&M University, one of the largest research universities in the United States with 19 colleges and schools under its umbrella, faculty and students are offered a wide array of transformational research opportunities. Leveraging the unique expertise across both the Health Science Center and greater Texas A&M community, the possibilities for multidisciplinary research projects are endless.
Learn how Dr. Carolyn Cannon is engineering a better drug delivery system
Training a new type of provider
EnMed, Texas A&M University's innovative engineering medicine track at Houston Methodist Hospital in the Texas Medical Center, is educating a new kind of doctor with an engineering mindset-a physician engineer—or "physicianeer"—who will invent transformational technology for health care's greatest challenges. It's the nation's first fully-integrated engineering and medical education curriculum accredited by the Liaison Committee on Medical Education (LCME), and allows graduates to receive both a doctorate of medicine and master's in engineering in four years. While the inaugural class is set to begin in 2019, three students joined the program in 2017 to serve as the pilot class.