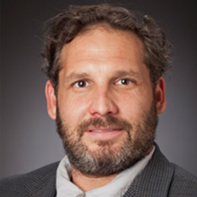 Associate Professor
Contact
Department of Neuroscience & Experimental Therapeutics
8447 Riverside Pkwy
2006 Medical Research and Education Building
Bryan, TX 77807
lshapiro@tamu.edu
Phone: 979.436.0272
Fax: 979.436.0086

Biography
Dr. Shapiro received his PhD in neuroscience from the State University of New York, Stony Brook, under the mentorship of Dr. Patricia Whitker-Azmitia. His dissertation involved looking at serotonergic, neuroimmune and neuropathological influences in Down Syndrome and Alzheimer's disease, specifically focusing on the role of S100 beta. After receiving his PhD, Dr. Shapiro went to the University of California, Irvine, to do post-doctoral research under the guidance of Dr. Charles Ribak. Dr. Shapiro honed his neuroanatomical and microscopy skills under the guidance of Dr. Ribak, while describing neuronal and glial changes in models of epilepsy. During his post-doctoral studies, Dr. Shapiro also pioneered several unique aspects of adult neurogenesis in the hippocampus, and in other cortical regions. After completing his Fellowship, Dr. Shapiro came to Texas A&M University and established his own lab as described below, and is further pursuing studies involving epilepsy, trauma and other neurodegenerative disorders.
Research Interests
My lab focuses on neuroanatomical, neuropathological, neuroimmune and peripheral contributions to neurodegenerative disorders, traumatic brain injury and epilepsy. In this context, we use advanced microscopic and other imaging techniques to assess the efficacy of immune and neuroimmune therapeutic strategies, as well as assessing the effects of manipulating peripheral organ systems to improve outcome measures after brain injury. We also use epilepsy and post-traumatic epilepsy models to examine changes in the brain that contribute to the development of seizures and epilepsy after precipitating brain or immune insults. My lab also utilizes models of military illness to asses similar links to neuroimmune, peripheral immune and peripheral organ contributions. Finally, my lab is intensively involved in exploring and elucidating the peripheral/brain axis, and how the brain and body interact to improve or exacerbate outcome measures.
Representative Publications
Arisi GM, Foresti ML, Katki K, Shapiro LA (2015). Increased CCL2, CCL3, CCL5, and IL-1β cytokine concentration in piriform cortex, hippocampus, and neocortex after pilocarpine-induced seizures. J Neuroinflammation. 2;12:129.
Robinson C, Apgar C, Shapiro LA (2016). Astrocyte hypertrophy contributes to aberrant neurogenesis after traumatic brain injury. Neural Plasticity, in press.
Wang F*, Wang X*, Shapiro LA &*, Cotrina ML, Liu W, Wang EW, Gu S, Wang W, He X, Nedergaard M, Huang JH (2016). NKCC1 up-regulation contributes to early post-traumatic seizures and increased post-traumatic seizure susceptibility; &Co-first Author,*Co-corresponding Authors.
Nizamutdinov D, DeMorrow S, McMillian M, Kain J, Mukherjee S, Zeitouni S, Frampton G, Bricker PC, Hurst J, Shapiro LA (2017). Bile acid system alterations in the hypothalamus and liver are accompanied by hepatic changes after traumatic brain injury. Scientific Report; 2017 Jan 20;7:40112. doi:10.1038/srep40112.
Overview of Traumatic Brain Injury: An Immunological Context. Nizamutdinov D, Shapiro LA (2016). Brain Sci. 2017 Jan 23;7(1).
Stress Induced Neuroplasticity and Mental Disorders (2017). Wang F, Pan F, Shapiro LA, Huang JH. Neural Plast. 2017;2017:9634501.
Altered Hippocampal Neurogenesis during the First 7 Days after a Fluid Percussion Traumatic Brain Injury (2017). Shapiro LA. Cell Transplant. 2017 Jul;26(7):1314-1318.