Allison C. Rice-Ficht, PhD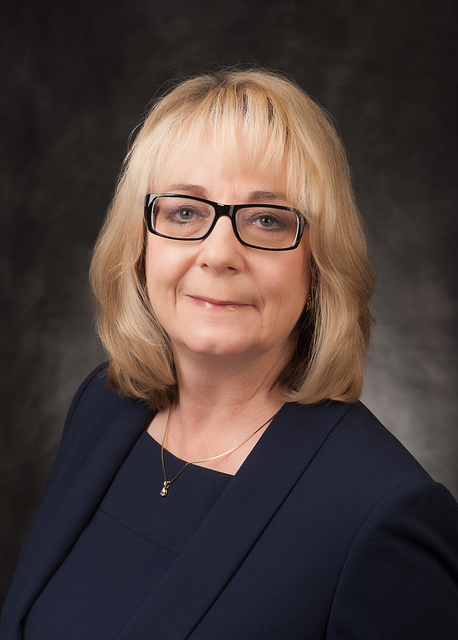 Allison
C.
Rice-Ficht
, PhD
Regent Professor
Senior Associate Dean for Research, Medicine
Director of the Center for Microencapsulation and Drug Delivery
Contact
Department of Cell Biology and Genetics
Reynolds Medical Building, Room 425
College Station, TX 77843
a-ficht@tamu.edu
Phone: 979.436.2728
Fax: 979.847.0060

Education and Training
Vanderbilt University, PhD, transcriptional regulation in bacteriophage T5, 1980
University of Iowa, Postdoc, gene conversion directed gene expression, 1981
Texas A&M School of Medicine, gene expression in parasites, 1984-22
Assistant Dean for Research & Graduate Studies, School of Medicine, 1999-03
Texas A&M Health Science Center, Associate VP for Research, 2011-14
Texas A&M Health Science Center, Interim Vice President Research, 2014-16
Texas A&M University , Senior Associate VP Research , 2016-2022
Texas A&M Medicine, Senior Associate Dean for Research, 2022
Director, Center for Microencapulation & Drug Delivery , 2002-present
Research Interests
Studies in the Rice-Ficht lab are currently focused on the use of unique biomaterials for controlled release of live and subunit vaccines. Our focus is currently directed to the production of vaccines against human Brucellosis and Q fever, but is being applied to the storage and delivery of numerous other vaccines. A study of specific immune mechanisms and potentiation through controlled releases is underway. An additional focus is the study of alpha crystalline structure and function. These unique proteins protect against thermal insult and modulate folding and activity of other proteins.
Teaching Interests
Molecular parasitology
Controlled release vaccine formulation
Genetics and molecular pathogenesis
Dr. Allison C. Rice-Ficht received her Bachelor of Science from Auburn University and her doctorate from Vanderbilt University in 1980 investigating mechanisms of viral infection. In post-doctoral work at the University of Iowa she developed a keen interest in tropical diseases and uncovered the molecular basis of infection by the African sleeping sickness parasite, Trypanosoma brucei.
Since 1984, Rice-Ficht has been a member of the faculty of the Texas A&M University Health Science Center continuing her interest in tropical disease and vaccine development. These studies unexpectedly revealed a natural capsule produced by parasitic worms that could be used for timed-release of vaccines and drugs. Rice-Ficht has engineered this capsule or particle with the ultimate goal of creating a needle-free "pocket vaccine" delivery system for the delivery of virtually any vaccine.
The Rice-Ficht laboratory currently uses micro and nanoparticles for timed release of vaccines, producing a continual boosting effect and enhanced vaccination. This technology has been applied to the production of vaccines for brucellosis, tuberculosis and Q fever through funding from the National Institutes of Health, the Department of Defense and the Gates Foundation.
Since 2002, Rice-Ficht has served as the Director for the Center for Microencapsulation and Drug Delivery, a group of life scientists and engineers pioneering sustained and targeted delivery of vaccines and pharmaceuticals. She also serves as Senior Associate Dean for Research for Texas A&M Medicine
Representative Publications
Neuman BW, Brashear WA, Brun M, Chaki SP, Fischer RSB, Guidry SJ, Hill JE, Hillhouse AE, Johnson CD, Kahl-McDonagh MM, Metz RP, Rice-Ficht AC, Shuford JA, Skaggs TA, Stull MA, Threadgill DW, Akpalu Y, Zuelke K.(2021) Case Report: Paucisymptomatic College-Age Population as a Reservoir for Potentially Neutralization-Resistant Severe Acute Respiratory Syndrome Coronavirus 2 Variants. Am J Trop Med Hyg.2021 Sep 20;105(5):1227-1229. doi: 10.4269/ajtmh.21-0542. PubMed PMID: 34544043; PubMed Central PMCID: https://www.ncbi.nlm.nih.gov/pmc/articles/PMC8592217
Castano-Zubieta MR, Rossetti CA, Garcia-Gonzalez DG, Maurizio E, Hensel ME, Rice-Ficht AC, Ficht TA, Arenas-Gamboa AM (2021) Evaluation of the safety profile of the vaccine candidate Brucella melitensis 16MDELTAvjbR strain in goats. 39(3):617-625, 2021 Jan 15. https://www.ncbi.nlm.nih.gov/pmc/articles/PMC8730362
Ding S, Yang J, Feng X, Pandey A, Barhoumi R, Zhang D, Bell SL, Liu Y, da Costa LF, Rice-Ficht A, Watson RO, Patrick KL, Qin QM, Ficht TA, de Figueiredo P (2021) Interactions between fungal hyaluronic acid and host CD44 promote internalization by recruiting host autophagy proteins to forming phagosomes. iScience. 24(3):102192, 2021 https://www.ncbi.nlm.nih.gov/pmc/articles/PMC7920835
Jamie S. Benn, Sankar P. Chaki, Yi Xu, Thomas A. Ficht, Allison C. Rice-Ficht, Walter E. CookW (2020).  Protective Antibody Response Following Oral Vaccination with Microencapsulated Bacillus anthracis Sterne Strain 34F2 Spores. npj Vaccines 5(1) 59. https://www.ncbi.nlm.nih.gov/pmc/articles/PMC7351773
Slim Zriba, Daniel G. Garcia-Gonzalez, Omar H. Khalaf, Lance Wheeler, Sankar P. Chaki, AllisonRice-Ficht, Thomas A. Ficht, Angela M. Arenas-Gamboa (2019) Vaccine safety studies of Brucella abortus S19 and S19DeltavjbR in pregnant swine. Vaccine X. 2019;3:100041. Epub 2019/09/19. doi: 10.1016/j.jvacx.2019.100041. PubMed PMID: 31528851; PMCID: PMC6737346 https://www.ncbi.nlm.nih.gov/pmc/articles/PMC6737346
Pandey A, Lin F, Cabello AL, da Costa LF, Feng X, Feng HQ, Zhang MZ, Iwawaki T, Rice-Ficht A, Ficht TA, de Figueiredo P, Qin QM. (2018) Activation of Host IRE1alpha-Dependent Signaling Axis Contributes the Intracellular Parasitism of Brucella melitensis. Front Cell Infect Microbiol. 2018;8:103. Epub 2018/05/08. doi: 10.3389/fcimb.2018.00103. PubMed PMID: 29732320; PMCID: PMC5919948. https://www.ncbi.nlm.nih.gov/pmc/articles/PMC5919948
Pandey A; Ding SL; Qin QM; Gupta R; Gomez G; Lin F; Feng X; Fachini da Costa L; Chaki SP; Katepalli M; Case ED; van Schaik EJ; Sidiq T; Khalaf O; Arenas A; Kobayashi KS; Samuel JE; Rivera GM; Alaniz RC; Sze SH; Qian X; Brown WJ; Rice-Ficht A; Russell WK; Ficht TA; de Figueiredo P. (2017).Global Reprogramming of Host Kinase Signaling in Response to Fungal Infection. Cell Host & Microbe. 21(5):637-649. https://www.ncbi.nlm.nih.gov/pmc/articles/PMC5538893
Pandey A; Cabello A; Akoolo L; Rice-Ficht A; Arenas-Gamboa A; McMurray D; Ficht TA; de Figueiredo P. (2016) The Case for Live Attenuated Vaccines Against Neglected Zoonotic Diseases: Brucellosis and Bovine Tuberculosis. PLoS Neglected Tropical Diseases [electronic resource]. 10(8):e0004572, 2016 Aug. https://www.ncbi.nlm.nih.gov/pmc/articles/PMC4990199
de Figueiredo P; Ficht TA; Rice-Ficht A; Rossetti CA; Adams LG. (2015) Pathogenesis and Immunobiology of brucellosis: review of Brucella-host Interactins. American Journal of Pathology. 185(6):1505-17. https://www.ncbi.nlm.nih.gov/pmc/articles/ PMC4450313
Lab Members
Assistant Research Professor
Angela Arenas, PhD, DVM, DACVP
Associate Research Scientist