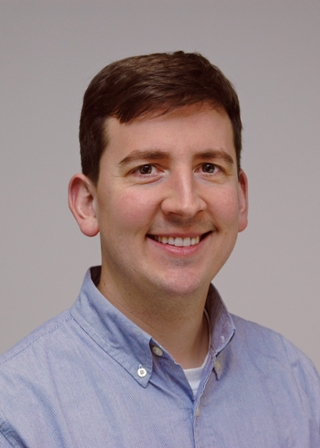 Assistant Professor
Contact
Microbial Pathogenesis & Immunology
8447 Riverside Pkwy
Medical Research & Education Building I (MREB I), Room 3012
Bryan , TX 77807-3260
awest@tamu.edu
Phone: 979.436.0870
Fax: 979.436.0360
The West Lab

Education and Training
North Carolina State University, Bachelor of Science, Biological Sciences, Science Education, 2001
Yale University, PhD, Immunobiology, 2011
Yale School of Medicine, Postdoctoral Fellowship, Pathology, 2015
Research Interests
RESEARCH OVERVIEW: Mitochondria are multi-faceted organelles integral to many processes including energy generation, programmed cell death, signal transduction, and immunity. Consequently, mitochondrial stress can drastically alter cell and tissue function and is increasingly implicated in aging, neurodegenerative diseases, cardiovascular diseases, inflammatory disorders, and cancer. Research in the West Lab centers on understanding how mitochondria regulate innate immunity and inflammatory processes to influence human health and disease.
MITOCHONDRIAL CONTROL OF INNATE IMMUNITY & INFLAMMATION: Mitochondria are critical participants in innate immunity and have emerged as key regulators of inflammation. We are currently exploring the signaling pathways linking mitochondria to innate immunity, with the ultimate goal of characterizing how these pathways influence the inflammatory pathology of primary mitochondrial diseases, cardiovascular diseases, and neurological disorders such as Gulf War Illness.
MITOCHONDRIAL DYSFUNCTION & IMMUNE REWIRING IN CANCER: Alterations in mitochondrial function and cellular metabolism have long been recognized as hallmarks of cancer. Moreover, mitochondrial DNA (mtDNA) instability has been observed in many aggressive cancers including melanoma. We utilize physiologically relevant in vivo models of metastatic melanoma and patient-derived melanoma cell lines to explore how mitochondrial stress and mtDNA instability influence the development and progression of this cancer. We are particularly interested in defining how mitochondrial dysfunction modulates innate and adaptive immunity in the melanoma microenvironment to shape anti-tumor immune responses.
Representative Publications
Yambire KF, Rostosky C, Watanabe T, Pacheu-Grau D, Torres-Odio S, Sanchez-Guerrero A, Senderovich O, Meyron-Holtz EG, Milosevic I, Frahm J, West AP, Raimundo N. Impaired lysosomal acidification triggers iron deficiency and inflammation in vivo. 2019 Dec 3;8. doi: 10.7554/eLife.51031. [Epub ahead of print] PubMed PMID: 31793879.
Zhao B, Du F, Xu P, Shu C, Sankaran B, Bell SL, Liu M, Lei Y, Gao X, Fu X, Zhu F, Liu Y, Laganowsky A, Zheng X, Ji JY, West AP, Watson RO, Li P. A conserved PLPLRT/SD motif of STING mediates the recruitment and activation of TBK1. 2019 May;569(7758):718-722. doi: 10.1038/s41586-019-1228-x. Epub 2019 May 22. PubMed PMID: 31118511.
Araujo LF, Siena ADD, Plaça JR, Brotto DB, Barros II, Muys BR, Biagi CAO Jr, Peronni KC, Sousa JF, Molfetta GA, West LC, West AP, Leopoldino AM, Espreafico EM, Silva WA Jr. Mitochondrial transcription factor A (TFAM) shapes metabolic and invasion gene signatures in melanoma. Sci Rep. 2018 Sep 21;8(1):14190. doi: 10.1038/s41598-018-31170-6. PubMed PMID: 30242167.
Kerur N, Fukuda S, Banerjee D, Kim Y, Fu D, Apicella I, Varshney A, Yasuma R, Fowler BJ, Baghdasaryan E, Marion KM, Huang X, Yasuma T, Hirano Y, Serbulea V, Ambati M, Ambati VL, Kajiwara Y, Ambati K, Hirahara S, Bastos-Carvalho A, Ogura Y, Terasaki H, Oshika T, Kim KB, Hinton DR, Leitinger N, Cambier JC, Buxbaum JD, Kenney MC, Jazwinski SM, Nagai H, Hara I, West AP, Fitzgerald KA, Sadda SR, Gelfand BD, Ambati J. cGAS drives noncanonical-inflammasome activation in age-related macular degeneration. Nat Med. 2018 Jan;24(1):50-61. doi: 10.1038/nm.4450. Epub 2017 Nov 27. PubMed PMID: 29176737.
West AP. Mitochondrial dysfunction as a trigger of innate immune responses and inflammation. Toxicology. 2017 Nov 1;391:54-63. doi: 10.1016/j.tox.2017.07.016. Epub 2017 Jul 29. Review. PubMed PMID: 28765055. 
West AP*, Shadel GS*. Mitochondrial DNA in innate immune responses and inflammatory pathology. Nat Rev Immunol. 2017 Jun;17(6):363–375. doi:10.1038/nri.2017.21. PubMed PMID: 28393922. *, co-corresponding authors.
West AP, Khoury-Hanold W, Staron M, Tal MC, Pineda CM, Lang SM, Bestwick M, Duguay BA, Raimundo N, MacDuff DA, Kaech SM, Smiley JR, Means RE, Iwasaki A, Shadel GS. Mitochondrial DNA stress primes the antiviral innate immune response. Nature. 2015 Apr 23;520(7548):553-7. doi: 10.1038/nature14156. PubMed PMID: 25642965.
West AP, Shadel GS, Ghosh S. Mitochondria in innate immune responses. Nat Rev Immunol.2011 Jun;11(6):389-402. doi: 10.1038/nri2975. Review. PubMed PMID: 21597473.
West AP, Brodsky IE, Rahner C, Woo DK, Erdjument-Bromage H, Tempst P, Walsh MC, Choi Y, Shadel GS, Ghosh S. TLR signalling augments macrophage bactericidal activity through mitochondrial ROS. 2011 Apr 28;472(7344):476-80. doi: 10.1038/nature09973. PubMed PMID: 21525932.
West AP, Koblansky AA, Ghosh S. Recognition and signaling by toll-like receptors. Annu Rev Cell Dev Biol.2006;22:409-37. Review. PubMed PMID: 16822173.