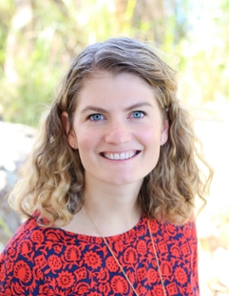 Research Assistant Professor
Contact
Microbial Pathogenesis & Immunology
8447 Riverside Pkwy
Medical Research & Education Building I, Room 3006
Bryan , TX 77807-3260
lwest@tamu.edu
Phone: 979.436.0599
Fax: 979.436.0360

Education and Training
Boston University, BA, 2007
Yale University, PhD, 2014
Yale University, Postdoctoral, 2015
Research Interests
Malignant melanoma kills more than 10,000 Americans per year, and its incidence is on the rise. Recent studies have demonstrated that mitochondrial dysfunction contributes to melanomagenesis, and mechanistic understanding of how mitochondria influence the etiology and progression of melanoma could provide therapeutic insight into this disease.
Aside from their vital cellular function in the generation of ATP via oxidative phosphorylation, mitochondria activate and regulate immune responses. Working with Dr. Phillip West, my research focuses on characterizing the link between mitochondrial DNA (mtDNA) instability and immune activation during tumorigenesis and metastasis. Current studies use an inducible Braf/Pten murine model of melanoma to determine:
Whether primary melanoma growth and/or metastasis is accelerated by mtDNA instability.
The impact of tumor-intrinsic and/or -extrinsic mitochondrial dysfunction on primary melanoma growth and/or metastasis.
The effect of mtDNA instability on the tumor microenvironment, with a specific focus on differential analysis of tumor-infiltrating lymphocytes (TIL).
Teaching Interests
Prior to coming to the Texas A&M University Health Science Center, I taught biology, immunology, biochemistry, and pathology courses at Southern Methodist University and Yale University. I have also worked with Teach for America on science, technology, engineering, and math (STEM) instruction at the K-12 level. My pedagogical interests include active learning, flipped classrooms, and peer learning. At Texas A&M Health Science Center, I am involved in the immunology curriculum for first-year students (part of the Introduction to Disease Block) at the Texas A&M College of Medicine.