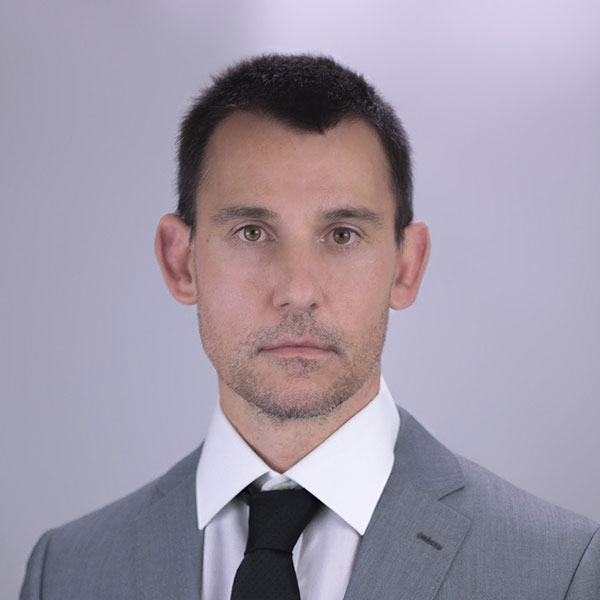 Vladimir
Vladimirov
, MD, PhD
Associate Professor
Contact
Psychiatry and Behavioral Sciences
vivladimirov@tamu.edu

Education and Training
Medical University of Sofia, Bulgaria, MD, 1996
Academy of Sciences of the Czech Republic, Prague, PhD, 2001
Research Interests
I am a physician-scientist with extensive experience in the postmortem brain research area. I have over 15 years of experience in the molecular biology and genetics of psychiatric disorders, during which time I have conducted various projects focused on the genetics (associations) and molecular (expression) studies of candidate schizophrenia, bipolar and alcohol and drug use disorders related genes. Specifically, my research has been focused on elucidating the molecular mechanisms of gene expression and epigenetic control of gene expression in these disorders through the use of both postmortem brain tissues and cellular models.
I have published on the impact of genetic variants associated with neuropsychiatric disorders, including alcohol and drug use disorders have on gene expression. Studying the genotype effect on gene function is essential for two reasons: 1) understanding the mechanisms by which genetic variants contribute to phenotype and 2) such observed interaction between gene and polymorphism might yield new diagnostic approaches and novel therapeutic agents.
I have been awarded and successfully completed research proposals from both federal institutions (such as NIAAA and NIMH), and private foundations such as the Stanley Medical Research Institute, the Prader-Willi Foundations, and Thomas Jeffers and Kate Miller Foundation Trust among others.
As the principle investigator on this project I will ensure that all laboratory, statistical and bioinformatic approaches are implemented appropriately. I have a long-standing expertise in the field of the postmortem brain research area and studying the functions of small noncoding RNAs (i.e., miRNA) in the etiopathology of neuropsychiatric disorders. Due to my training in statistical and molecular genetics as well as my expertise in the field of I will actively participate and facilitate the interactions and exchange of ideas between the co-investigators on the research team. My ability to facilitate these interactions is further supported through my documented and active collaboration with the members of the research team. Therefore, I am uniquely placed to lead this project and I shall ensure that this proposal is a scientific success.
Teaching Interests
My primary teaching has been focused the training and mentoring of graduate students. Over the years I have successfully mentored and graduated over 16 graduate students coming from different biological disciplines, pursuing either PhD or MD/PhD degrees, all of whom went to accomplish successful careers.
Memberships
Research Society of Alcoholism
Society for Neuroscience
Representative Publications
Vornholt E, Mamdani M, Drake J, McMichael GO, Taylor ZN, Bacanu SA, Miles MF, Vladimirov VI. Network Preservation Reveals Shared and Unique Biological Processes Associated with Chronic Alcohol Abuse in NAc and PFC. bioRxiv preprint first posted online Dec.14, 2017; DOI: http://dx.doi.org/10.1101/2020.05.21.1086212020.
Vornholt ES, Luo D, Qiu W, Yangyang L, Gillespie N, Ma C, Vladimirov VI. (2019). Postmortem brain tissue is an underutilized resource to study the molecular pathology of neuropsychiatric disorders and addiction across different ethnic populations. Neurosci. Biobehav. Rev. April 24; 102: 195-207.
Adkins AE, Hack LM, Bigdeli TB, Williamson VS, McMichael GO, Mamdani M, Edwards A, Aliev F, Chan RF, Bhandari P, Raabe RC, Alaimo JT, Blackwell GG, Moscati AA, Poland RS, Rood B, Patterson DG, Walsh D; Collaborative Study of the Genetics of Alcoholism Consortium., Whitfield JB, Zhu G, Montgomery GW, Henders AK, Martin NG, Heath AC, Madden PA, Frank J, Ridinger M, Wodarz N, Soyka M, Zill P, Ising M, Nöthen MM, Kiefer F, Rietschel M; German Study of the Genetics of Addiction Consortium., Gelernter J, Sherva R, Koesterer R, Almasy L, Zhao H, Kranzler HR, Farrer LA, Maher BS, Prescott CA, Dick DM, Bacanu SA, Mathies LD, Davies AG, Vladimirov VI, Grotewiel M, Bowers MS, Bettinger JC, Webb BT, Miles MF, Kendler KS, Riley BP. (2017). Genomewide Association Study of Alcohol Dependence Identifies Risk Loci Altering Ethanol-Response Behaviors in Model Organisms. Alcohol Clin Exp Res. May;41(5):911-928
Williamson VS, Mamdani M, McMichael GO, Kim AH, Lee D, Bacanu S, Vladimirov VI. (2015) Expression quantitative trait loci (eQTLs) in microRNA genes are enriched for schizophrenia and bipolar disorder association signals. Psychol Med. 30:1-13
Mamdani M, Williamson VS, McMichael GO, Blevins T, Aliev F, Adkins A, Hack L, Bigdeli T, van der Vaart AD, Web BT, Bacanu SA, Kalsi G, Kendler KS, Miles MF, Dick DM, COGA Consortium, Riley BP, Dumur C and Vladimirov VI. (2015) Integrating mRNA and miRNA Weighted Gene Co-Expression Networks with eQTLs in the Nucleus Accumbens of Subjects with Alcohol Dependence (Plos One; Sept. 18, 2015).
van den Oord1 EJCG, Clark SL, Xie LY, Shabalin A, Dozmorov MG, Kumar G, Swedish Schizophrenia Consortium, Magnusson PKE, Vladimirov VI, Aberg K.A. (2015) Whole methylome CpG-SNP association study of schizophrenia in blood and brain tissue. (Schizophrenia Bulletin, Dec 9. pii: sbv182).
Williamson V., Mamdani M, McMichael GO., Kim AH., Lee D., Bacanu SA., Vladimirov V. (2015) Expression Quantitative Trait Loci (eQTLs) in microRNA Genes are Enriched for Schizophrenia and Bipolar Disorder Association Signals. Psychol. Medicine; (Mar 30): 1-13.
Kim Y., Xia K., Tao R., Giusti-Rodriguez P. Vladimirov V., van den Oord EJCG and Sullivan PF. (2014) A meta-analysis of gene expression quantitative trait loci in the brain. Transl. Psych. e459
Kim AH, Reimers M, Maher BS, McMichael GO, McClay GL, van den Oord EJCG, Kendler KS, Riley BP and Vladimirov VI. (2010) Global and unbiased microRNA expression profiling in the prefrontal cortex of individuals affected with schizophrenia and bipolar disorders. Schizophr. Res. 124(1-3):183-91.