Carol Vargas-Bautista, PhD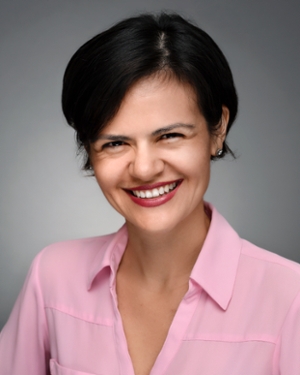 Carol
Vargas-Bautista
, PhD
Assistant Dean of Graduate Studies
Contact
Office of the Dean
Office of Graduate Studies
8447 Riverside Parkway, MREB I, Suite 1008
Bryan , TX 77807
carolvargasb@tamu.edu
Phone: 979.436.0310

Biography
As assistant Dean for Graduate Studies, I provide central oversight for the graduate programs of the College of Medicine, at Texas A&M University. As part of my role, I develop and implement comprehensive plans to enhance recruitment and pipelines, support students' career development and wellness, and create and maintain networks with former students. The initiatives implemented through my office aligned with the strategic vision of the College to foster diversity and strengthen medical research.
Education and Training
Texas A&M University, PhD in Biochemistry, 2014
University of Los Andes, Bogota, Colombia/University of Maryland, College Park, MD, MS in Environmental and Natural Resources Economics, 2005
University of Los Andes, Bogota, Colombia, BS in Microbiology, 2000
Professional Certifications
Texas A&M University, TX, Executive Certificate in Business Essentials, 2018
Research Interests
My research has primarily focused on exploring a dynamic and intricate regulation of an antibiotic- encoding gene cluster in Bacillus subtilis. I have used a range of methodological approaches to unveil a complex and orchestrated set of transcriptional regulators that control the pks gene cluster activation in B. subtilis and put those findings in the context of bacterial competition and development of antibiotic resistance. In addition, I have also contributed to a better understanding of bacterial interactions with other soil bacteria and plants to gain insights on the effect of the microbiome in the improvement of agricultural crops.
Teaching Interests
Prior to coming to Texas A&M University, I served as assistant professor at a low-budget public university in Colombia where I had the opportunity to restructure the teaching methodologies toward constructive learning for courses in Biochemistry, Genetics, Molecular Biology, Evolution, and Microbiology. At A&M, I enjoy participating in modules and lectures related to career development, leadership and empowerment of minorities.