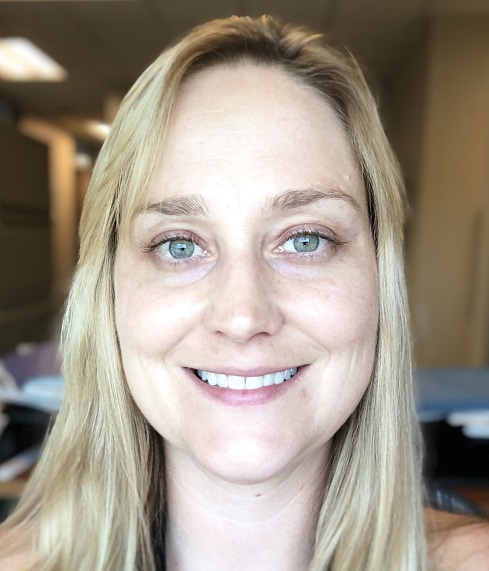 Research Assistant Professor
Contact
Microbial Pathogenesis & Immunology
8441 State Hwy. 47
Bryan , TX 77807
vanschaik@tamu.edu
Phone: 979.436.0350
Fax: 979.436.0360

Education and Training
University of Alberta, BSc, 2002
University of Alberta, PhD, 2006
University of Calgary, PostDoc, 2010
TAMHSC, PostDoc, 2016
Research Interests
The interplay between bacterial pathogen and host can either results in clinical disease or resolution of infection. Bacterial pathogens and especially intracellular bacteria have developed sophisticated mechanisms to subvert the host for their own agendas. The interface of host pathogen interactions is fascinating and I have worked with a variety of pathogens over my career including Pseudomonas aeruginosa, Burkholderia pseudomallei, and Coxiella burnetii.
Representative Publications
Gregory AE, van Schaik EJ, Russell-Lodrigue KE, Fratzke AP, Samuel JE. Coxiella burnetii Intratracheal Aerosol Infection Model in Mice, Guinea Pigs, and Nonhuman Primates. Infect Immun. 2019 Dec;87(12). doi: 10.1128/IAI.00178-19. Print 2019 Dec. PubMed PMID: 31501249; PubMed Central PMCID: PMC6867829.
Chen C, van Schaik EJ, Gregory AE, Vigil A, Felgner PL, Hendrix LR, Faris R, Samuel JE. Chemokine Receptor 7 is Essential for Coxiella burnetii Whole-Cell Vaccine Induced Cellular Immunity but Dispensable for Vaccine Mediated Protective Immunity. J Infect Dis. 2019 Apr 2;. doi: 10.1093/infdis/jiz146. [Epub ahead of print] PubMed PMID: 30938819; PubMed Central PMCID: PMC6639598.
van Schaik EJ, Case ED, Martinez E, Bonazzi M, Samuel JE. The SCID Mouse Model for Identifying Virulence Determinants in Coxiella burnetii. Front Cell Infect Microbiol. 2017;7:25. doi: 10.3389/fcimb.2017.00025. eCollection 2017. PubMed PMID: 28217558; PubMed Central PMCID: PMC5289997.
van Schaik EJ, Chen C, Mertens K, Weber MM, Samuel JE. Molecular pathogenesis of the obligate intracellular bacterium Coxiella burnetii. Nat Rev Microbiol. 2013 Aug;11(8):561-73. doi: 10.1038/nrmicro3049. Epub 2013 Jun 24. Review. PubMed PMID: 23797173; PubMed Central PMCID: PMC4134018.
van Schaik EJ, Tom M, Woods DE. Burkholderia pseudomallei isocitrate lyase is a persistence factor in pulmonary melioidosis: implications for the development of isocitrate lyase inhibitors as novel antimicrobials. Infect Immun. 2009 Oct;77(10):4275-83. doi: 10.1128/IAI.00609-09. Epub 2009 Jul 20. PubMed PMID: 19620343; PubMed Central PMCID: PMC2747945.
van Schaik EJ, Giltner CL, Audette GF, Keizer DW, Bautista DL, Slupsky CM, Sykes BD, Irvin RT. DNA binding: a novel function of Pseudomonas aeruginosa type IV pili. J Bacteriol. 2005 Feb;187(4):1455-64. doi: 10.1128/JB.187.4.1455-1464.2005. PubMed PMID: 15687210; PubMed Central PMCID: PMC545619.