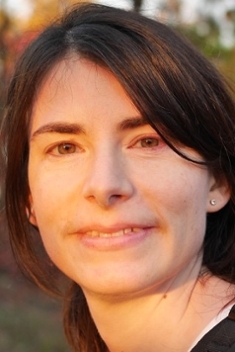 Assistant Professor
Contact
Department of Neuroscience & Experimental Therapeutics
8447 Riverside Pkwy
1010 Medical Research and Education Building
Bryan , TX 77807
laura.smith@tamu.edu
Phone: 979.436.0303
Fax: 979.436.0086

Education and Training
George Mason University, PhD, Department of Psychology, 2008
Harvard Medical School, Postdoctoral Fellow/Instructor, Department of Psychiatry
University of Texas Southwestern Medical Center, Postdoctoral Fellow, Department of Psychiatry
Research Interests
Broadly, I am interested in the underlying molecular and circuit mechanisms of complex behavior, particularly in how alterations in such pathways lead to the maladaptive features of mental illnesses. We know that several neuropsychiatric illnesses show evidence of altered synaptic function, which affects the ability of neurons to communicate properly. For instance, ineffective synaptic pruning is observed in autism spectrum disorders and may contribute to symptoms such as sensory hypersensitivity, social overstimulation and epilepsy. Repeated exposure to drugs of abuse is also associated with long-lasting synaptic alterations in brain reward regions, and emerging evidence suggests that addiction-related synaptic and behavioral changes, similar to learning and memory, require the synthesis, or translation, of proteins in their local vicinity. Together these findings suggest that addiction is promoted and sustained through the coercion of normal plasticity mechanisms. Thus, investigating the function of developmental proteins in the adult brain, with regard to psychiatric and substance-related disorders, may reveal novel therapeutic and preventative strategies.
One major project in my lab studies how pathways capable of affecting synaptic remodeling are involved in the brain changes associated with, and that may sustain, addiction-related behaviors. Our current work focuses on the fragile X mental retardation protein, or FMRP, a key regulator of local protein translation. In my postdoctoral training, I led work showing that FMRP is critical for the normal development of multiple cocaine addiction-related behaviors. At the same time, it appears to limit cocaine's structural and functional effects on synapses in a prominent reward-related brain region, the nucleus accumbens. Ongoing studies are aimed at defining the roles of FMRP and its targets in addiction and reward function.
A second major aim in my lab is to contribute to the understanding of autism and related syndromes, particularly with regard to reward function. Given the important roles in brain plasticity that many developmental proteins play, their loss or malfunction, not surprisingly, is often associated with neurodevelopmental and neuropsychiatric disorders. Loss of FMRP, in particular, results in fragile X syndrome, one of the most significant identified causes of autism. By studying drugs of abuse and other reinforcing substances and behaviors in mouse models lacking these developmental proteins, we observe.
Representative Publications
Smith, L.N.*, Penrod, R.D.*, Taniguchi, M., & Cowan, C.W. Assessment of cocaine-induced behavioral sensitization and conditioned place preference in mice. J Vis Exp, 2016;(108), e53107, doi:10.3791/53107. *authors contributed equally
Smith, L.N., Bachus, S.E., McDonald, C.G., & Smith, R.F. Role of the D3 dopamine receptor in nicotine sensitization. Behav Brain Res, 2015;289:92-104.
Smith, L.N., Jedynak, J.P., Fontenot, M.R., Hale, C.F., Dietz, K.C., Taniguchi, M., Thomas, F.S., Zirlin, B.C., Birnbaum, S.G., Huber, K.M., Thomas, M.J., & Cowan, C.W. Fragile X mental retardation protein regulates synaptic and behavioral plasticity to repeated cocaine administration. Neuron, 2014;82(3):645-658.
Wheeler, T.L.,  Smith, L.N., Bachus, S.E., McDonald, C.G., Fryxell, K.J., & Smith, R.F. Low-dose adolescent nicotine and methylphenidate have additive effects on adult behavior and neurochemistry. Pharmacol Biochem Behav, 2013;103(4):723-34.
Taniguchi, M., Carreira, M.B.,  Smith, L.N., Zirlin, B.C., Neve, R.L., & Cowan, C.W. Histone deacetylase 5 limits cocaine reward through cAMP-induced nuclear import. Neuron, 2012;73(1):108-20. PMCID: PMC3259532.
Pfeiffer, B.E., Zang, T., Wilkerson, J.R., Taniguchi, M., Maksimova, M.A.,  Smith, L.N., Cowan, C.W., Huber, K.M. Fragile X mental retardation protein is required for synapse elimination by the activity-dependent transcription factor MEF2. Neuron, 2010;66(2):191-7. PMCID: PMC2864778.
McDonald, C.G., Eppolito, A.K., Brielmaier, J.M.,  Smith, L.N., Bergstrom, H.C., Lawhead, M.R., & Smith, R.F. Evidence for elevated nicotine-induced structural plasticity in nucleus accumbens of adolescent rats, Brain Res, 2007;1151: 211-8.
Polesskaya, O.O., Fryxell, K.J., Merchant, A.D., Locklear, L.L., Ker, K., McDonald, C.G., Eppolito, A.K.,  Smith, L.N., Wheeler, T.L., & Smith, R.F. Nicotine causes age-dependent changes in gene expression in the adolescent female rat brain. Neurotox Terat, 2007;29: 126-40.
Smith, L.N., McDonald, C.G., Bergstrom, H.C., Brielmaier, J.M., Eppolito, A.K., Falco, A.M., & Smith, R.F. Long-term changes in fear conditioning and anxiety-like behavior following nicotine exposure in adult versus adolescent rats. Pharmacol Biochem Behav, 2006;85: 91-7.
Wheeler, T.L., Eppolito, A.K.,  Smith, L.N., Huff, T., Smith, R.F. A novel method for oral stimulant administration in the neonate rat and similar species. J Neurosci Meth, 2006;159: 282-5.
McDonald, C.G., Dailey, V.K., Bergstrom, H.C., Wheeler, T.L., Eppolito, A.K.,  Smith, L.N., & Smith, R.F. Periadolescent nicotine administration produces enduring changes in dendritic morphology of medium spiny neurons from nucleus accumbens. Neurosci Lett, 2005;385: 163-7.
M Taniguchi, MB Carreira, YA Cooper, A-C Bobadilla, JA Heinsbroek, N Koike, EB Larson, EA Balmuth, BW Hughes, RD Penrod, J Kumar, L.N. Smith, D Guzman, JS Takahashi, T-K Kim, PW Kalivas, DW Self, Y Lin and CW Cowan. (2017). HDAC5 and its target gene, Npas4, function in the nucleus accumbens to regulate cocaine- conditioned behaviors. Neuron 96(1), 130-144e136.
R Penrod*, J Kumar*, L.N. Smith, D McCalley, T Nentwig, B Hughes, G Barry, K Glover, M Taniguchi, and CW Cowan. (2019). Activity-regulated cytoskeleton-associated protein (Arc/Arg3.1) regulates anxiety- and novelty-related behaviors. Genes Brain Behav. 18(7), e12561. *authors contributed equally
RD Penrod*, M Thomsen*, M Taniguchi, Y Guo, CW Cowan, and L.N. Smith. (2020). The activity-regulated cytoskeleton-associated protein, Arc/Arg3.1, influences mouse cocaine self-administration. Pharm Biochem Behav. In press. *authors contributed equally