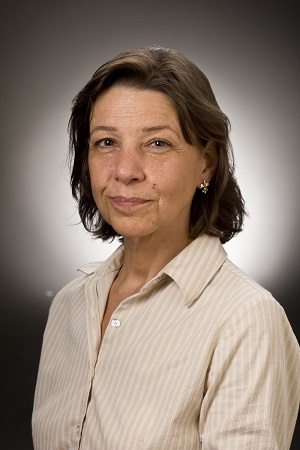 Associate Professor
Contact
Molecular & Cellular Medicine
Room 224B Reynolds Medical Building
College Station , TX 77843
reger@tamu.edu
Phone: 979.436.9645
Fax: 979.847.9481

Biography
Roxanne Reger is a research assistant professor of Molecular & Cellular Medicine at the Institute for Regenerative Medicine located in Temple, Texas. She received her BA in psychology from the State University of New York in 1981, and her MS in psychology from Tulane University in 1986 working with Dr. Arnold Gerall. In 2000 she accepted a position at the Center for Gene Therapy at Tulane University Health Science Center, working with Dr. Darwin Prockop. She joined the faculty at Texas A&M University Health Science Center in July 2008.
Research Interests
Mesenchymal stem/progenitor cells:
Mesenchymal stem/progenitor cells (MSCs) are isolated from the bone marrow of adults by their adherence to tissue culture plastic ware. However, the conditions under which MSCs are isolated and expanded can yield variable populations of these cells with different properties. This results in discrepancies in the literature from the basic biology through the clinical applications of MSCs. Our group is addressing this variability though our NIH/OD/ORIP grant to distribute well-characterized, standardized preparations of MSCs from humans, rats and mice to researchers throughout the world. Ms. Reger manages the Cell Distribution Center as well as isolates, expands and characterizes the cells for distribution.
Translational medicine:
The relative ease with which MSCs can be isolated and the results from numerous studies pointing to the therapeutic potential of MSCs to treat a myriad of injuries and diseases make them attractive candidates for human therapies. We are developing and testing methods of scaling up production of MSCs while maintaining their desired characteristics to be incorporated in eventual clinical production of the cells. In addition, we are developing ways of scaling up production of the extracellular vesicles that MSCs produce for eventual clinical applications. Ms. Reger is also collaborating with members of the FDA and NIST to more fully characterize and standardize the cells for translational application.
Representative Publications
Wolfe, M., Pochampally, R., Swaney, W., Reger, R.L. (2008) "Isolation and culture of bone marrow-derived multipotent stromal cells (hMSCs). Methods in Mol. Biol. 449: 3-25.
Reger, R.L., Tucker, A.H., Wolfe, M.R. (2008) "Differentiation and characterization of human MSCs." Methods in Mol. Biol. 449: 93-107.
Reger, R.L., Wolfe, M.R. (2008) "Freezing harvested hMSCs and recovery of hMSCs from frozen vials for subsequent expansion, analysis and experimentation." Methods in Mol. Biol. 449: 109-116.
Abrams MB, Dominguez C, Pernold K, Reger R, Wiesenfeld-Hallin Z, Olson L, Prockop D. (2009) Multipotent mesenchymal stromal cells attenuate chronic inflammation and injury-induced sensitivity to mechanical stimuli in experimental spinal cord injury. Restor Neurol Neurosci. 27(4):307-21. doi: 10.3233/RNN-2009-0480. PMID: 19738324
Ohtaki, H., Ylostalo J.H., Foraker, J.E., Robinson, A.P., Reger, R.L., Shioda, S., Prockop, D.J. (2008) "Stem/progenitor cells from bone marrow decrease neuronal death in global ischemia by modulation of inflammatory/immune responses." Proc Natl Acad Sci USA. 105(38): 14638-14643. Epub 2008 Sept. 15.
Prockop DJ, Kota DJ, Bazhanov N, Reger RL. (2010) "Evolving paradigms for repair of tissues by adult stem/progenitor cells (MSCs)". J Cell Mol Med. 14(9): 2190-2199. PMID: 20716123
Horie M, Choi H, Lee RH, Reger RL, Ylostalo J, Muneta T, Sekiya I, Prockop DJ. (2012) "Intra-articular injection of human mesenchymal stem cells (MSCs) promote rat meniscal regeneration by being activated to express Indian hedgehog that enhances expression of type II collagen". Osteoarthritis Cartilage. 20(10): 1197-1207. Epub 2012 Jun 29. PMID: 22750747
Reger RL, Prockop DJ. (2014) "Should publications on mesenchymal stem/progenitor cells include in-process data on the preparation of the cells?" Stem Cells Transl Med. 3(5): 632-635.Epub 2014 Apr 1. PMID: 24692588
Zhao Q, Gregory CA, Lee RH, Reger RL, Qin L, Hai B, Park MS, Yoon N, Clough B, McNeill E, Prockop DJ, Liu F. (2015) "MSCs derived from iPSCs with a modified protocol are tumor-tropic but have much less potential to promote tumors than bone marrow MSCs". Proc Natl Acad Sci USA. 112(2): 530-535. Epub 2014 Dec 29. PMID: 25548183
Yun YI, Park SY, Lee HJ, Ko JH, Kim MK, Wee WR, Reger RL, Gregory CA, Choi H, Fulcher SF, Prockop DJ, Oh JY. (2017) "Comparison of the anti-inflammatory effects of induced pluripotent stem cell-derived and bone marrow-derived mesenchymal stromal cells in a murine model of corneal injury". Cytotherapy. 19(1): 28-35. Epub 2016 Nov 10. PMID: 27840134
Ullah M, Kuroda Y, Bartosh TJ, Liu F, Zhao Q, Gregory C, Reger R, Xu J, Lee RH, Prockop DJ. (2017) "iPS-derived MSCs from an expandable bank to deliver a prodrug-converting enzyme that limits growth and metastases of human breast cancers ". Cell Death Discov. 3:16064. eCollection 2017. Erratum in: Cell Death Discov. 3: 17029. PMID: 28179988