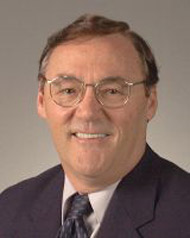 Professor Emeritus
Contact
Microbial Pathogenesis & Immunology
Reynolds Medical Building, Room 407
College Station , TX 77843
jmquarles@tamu.edu
Phone: 979.436.0348
Fax: 979.436.0360

Education and Training
Florida State University, BS, Bacteriology, 1963
Florida State University, MS, Bacteriology, 1965
Michigan State University, PhD, Microbiology, 1973
Oak Ridge National Laboratories, Postdoctoral Research Fellow, with Dr. Ray Tennant
NCI post-doctoral Fellowship, 1973 to 1976
Research Interests
Pathogenesis of viruses and intervention in viral diseases (antiviral drugs, vaccines, interferon) with primary concentration on influenza virus. Capillary culture techniques for the production of cellular products. Flow cytometry and its applications to microbiology. Development of methods for rapid identification of microorganisms. The use of computers in biomedical education.
Awards, Recognition and Service
Recipient of NIH pre-doctoral training fellowship
Representative Publications
Couch, Robert, B, Keitel, Wendy A, Cate, Thomas R, Quarles, John M, Taber, Larry A and Glesen, Paul W. Prevention of Influenza Virus Infections by Current Inactivated Influenza. Virus Vaccines. Options for the Control of Influenza III. ed. Brown, LE, Hampton, AW and Webster, RG. p 97-106. 1996.Elsevier Science.
Quarles, JM. Identification of microorganisms by flow cytometry. Applied Fluorescence Technology. IV, 4:3-8. 1992.
Atmar, RL, Greenberg, SB, Quarles, JM, Wilson, SZ, Tyler, B, Feldman, S and Couch, RB. Safety and pharmacokinetics of Rimantadine small-particle aerosol. Antimicrobiol. Agents and Chemotherapy. 34:2228-2233. 1990.
Miller, JS and Quarles, JM. Flow cytometric identification of microorganisms by dual staining with FITC and PI. Cytometry. 11:667-675. 1990.