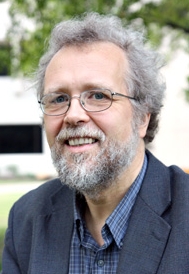 Professor
Contact
Molecular & Cellular Medicine
Reynolds Medical Building
College Station , TX 77843
raimund.ober@tamu.edu
Phone: 979.436.0665
Fax: 979.847.9481

Education and Training
University of Tubingen, Germany, BS, Mathematics and Physics, 1982
Cambridge University, MS, Mathematics, 1984
Cambridge University, PhD, Engineering, 1987
Research Interests
Dr. Raimund J. Ober is a professor in the Department of Biomedical Engineering and the Department of Molecular & Cellular Medicine at Texas A&M University. His research interests relate to the development and application of engineering principles to problems in molecular/cellular biology, cancer therapeutics and immunology.
Of particular interest is the development of new microscopy techniques and, more specifically, single molecule microscopy approaches. His theoretical and experimental investigations of the classical resolution problem showed that there is no resolution limit in a microscope, but that distances well below those estimated by Rayleigh's criterion can be resolved.
He has pioneered the development of a new microscopy modality, multifocal plane microscopy, to enable the study of fast cellular transport processes in three dimensions. Using microscopy and other techniques, his research group and collaborators investigate the dynamics and transport of new therapeutics and their interactions with their target proteins in a cellular context; for example, engineered antibodies that target tumor cells. The main areas of application are cancer biology and immunology, autoimmunity, etc. They also have studied the molecular basis for the transport of therapeutic agents to specific subcellular compartment and related questions in pharmacokinetics.
Representative Publications