Karienn Souza Montgomery, PhD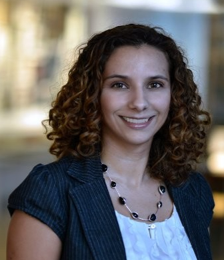 Karienn
S.
Montgomery
, PhD
Research Assistant Professor
Contact
Department of Neuroscience and Experimental Therapeutics
8447 Riverside Parkway
2112 Medical Research and Education Building
Bryan , TX 77807
karienn@tamu.edu
Phone: 979.436.0271
Fax: 979.436.0086

Education and Training
Texas A&M University, BS, Biochemistry, 2006
University of Florida, College of Medicine, PhD, Neuroscience, 2012
Baylor College of Medicine, Postdoctoral Fellow, 2012-2014
Texas A&M Health Science Center, Postdoctoral Fellow, 2015-2019
Research Interests
Dr. Karienn Montgomery's research focuses on understanding the underlying mechanisms of aging and age-related cognitive impairment. As a part of Dr. William Griffith's research group, her projects are aimed at uncovering early aspects of dementia in hopes of achieving a cure for Alzheimer's disease.
Ongoing Projects
Development of an aging model of mild cognitive impairment. Throughout her scientific career, Dr. Montgomery has focused on exploring the different cognitive profiles and the neural mechanisms of learning and memory in different rodent models of cognitive impairment.
Currently, her main project utilizes an optogenetic mouse model that can be selectively stimulated so that inhibitory and excitatory neural populations can be recorded electrophysiologically. The goal of this project is to determine the presynaptic mechanisms related to pathology in the early and pre-symptomatic stages of cognitive impairment.
Role of the Immune System and Inflammation in normal cognitive aging.
Recent studies have shown a direct link between intestinal bacteria (gut microbiome), the immune system and the development of Alzheimer's disease. Data from our laboratory led us to begin investigating the role inflammation may be playing in the development of dementia. Our goal is to couple our understanding of the effects of aging on the synapses with the specific elements of the inflammatory process ongoing during early signs of dementia, in order to provide treatment and prevent further decline.
Cognitive and functional outcomes of sleep-wake cycle disturbances in MCI.
Healthy aging may be enhanced with dietary and lifestyle strategies. The goal of this project is to determine if disruption of neuronal communication that naturally occurs with aging promotes cognitive impairment and changes in activity onset and whether exercise can positively influence these changes.
Techniques
We utilize rodent models coupled with a variety of techniques including: patch-clamp electrophysiology (slice and dissociated preparations; quantal analysis), measures of intracellular calcium concentration, laser confocal fluorescent microscopy, scRT-PCR. Our lab also utilizes multiple rodent behavioral assays for determination of learning and memory function (water maze, Barnes maze).
Representative Publications
Montgomery KS, Bancroft EA, Fincher AS, Migut EA, Provasek V, Murchison D, DuBois DW (2018) Effects of ethanol and varenicline on female Sprague-Dawley rats in a third trimester model of fetal alcohol syndrome. Alcohol. 71:75-87.
Montgomery KS, Edwards III GE, Levites Y, Kumar A, Myers CE, Gluck MA, Setlow B, Bizon JL (2016) Deficits in hippocampal-dependent transfer generalization learning accompany synaptic dysfunction in a mouse model of amyloidosis. Hippocampus. 26: 455-471. PMID: 16806587
Simon, N.W., Beas, B.S., Montgomery, K.S., Haberman, R.P., Bizon, J.L., & Setlow, B. (2013). Prefrontal cortical-striatal dopamine receptor mRNA expression predicts distinct forms of impulsivity. European J. Neurosc. 37(11): 1779-1788. PMC3973541
Banuelos, C., Gilbert, R.J., Montgomery, K.S., Fincher, A.S., Wang, H., Frye, G.D., & Bizon, J.L. (2012). Spatial learning impairments in a human third trimester model of binge alcohol exposure in rat. Beh. Pharmacology. 23(1):54-65. PMC3303859
Huie, J.R., Garraway, S.M., Baumbauer, K.M., Hoy, K.C. Jr., Beas, B.S., Montgomery, K.S., Bizon, J.L., & Grau, J.W. (2012). Brain-derived neurotrophic factor (BDNF) promotes adaptive plasticity within the spinal cord and mediates the beneficial effects of controllable stimulation. Neuroscience. 200: 74-90. PMC3249495
Simon, N.W., Montgomery, K.S., Beas, B.S., Mitchell, M.R., LaSarge, C.L., Mendez, I.A., Bañuelos, C., Vokes, C.M., Taylor, A.B., Haberman, R.P., Bizon, J.L. & Setlow, B. (2011). Dopaminergic modulation of risky decision-making. Journal of Neuroscience. 31(48): 17460-17470. PMC3307370 
Montgomery, K.S., Simmons, R.K., Edwards III, G.E., Nicolle, M.M., Gluck, M.A., Myers, C.E., & Bizon, J.L. (2011). Novel age-dependent learning deficits in a mouse model of Alzheimer's disease: implications for translational research. Neurobiol. Aging. 32(7):1273-85. PMC4334376
Simon, N.W., LaSarge, C.L., Montgomery, K.S., Williams, M.T., Mendez, I.A., Setlow, B., & Bizon, J.L. (2010). Good things come to those who wait: attenuated discounting of delayed reward in aging. . 31(5):853-862. PMC2866647
Bizon, J.L., LaSarge, C.L., Montgomery, K.S., McDermott, A.N., Setlow, B., & Griffith, W.G. (2009). Spatial reference and working memory across the lifespan of male Fischer 344 rats. Neurobiol. Aging. 30, 646-655. PMC2703480
Montgomery, K.S., MacKey, J., Thuett, K., Ginestra, S., Bizon, J.L., & Abbott, L.C. (2008). Chronic, low dose prenatal exposure to methylmercury (MeHg) impairs motoric and mnemonic function in adult C57/B6 mice. Beh. Brain Res. 191, 55- 61. PMID: 18436314
Mendez, I.A., Montgomery, K.S., LaSarge, C.L., Simon, N.W., Setlow, B., & Bizon, J.L. (2008). Long term effects of prior cocaine exposure on Morris water maze performance. Neurobiol. Learn. Mem. 89, 185 -191. PMC2258220
LaSarge, C.L., Montgomery, K.S., Tucker, C., Slaton, G.S., Griffith, W.H., Setlow, B., & Bizon, J. L. (2007). Deficits across multiple cognitive domains in a subset of aged Fischer 344 rats. Neurobiol. Aging. 28, 928-936. PMID: 16806587