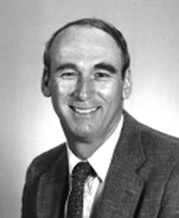 Adjunct Professor
Contact
Molecular & Cellular Medicine
, TX
gmihler@tamu.edu
Phone: 979.845.2726

Education and Training
California Institute of Technology, BS, 1961
Harvard University, PhD, 1967
University of Pittsburg, MD, 1976
Representative Publications
Ihler, G., and Chami-Stemmann, H. (2003) 7-oxo-DHEA and Raynaud's Phenomenon. Medical Hypotheses. 60(3), 391-397.
Verma, A., Ihler, G.M. (2002) "Activation of Rac, Cdc42 and Other Downstream Signaling Molecules by Bartonella bacilliformis during Entry into Human Endothelial Cells," Cellular Microbiology. 4,557-569.
Verma, A., Davis, G.E., and Ihler, G.M. (2001) "Formation of stress fibres in human endothelial cells infected with Bartonella bacilliformis is associated with altered morphology, impaired migration and defects in cell morphogenesis," Cellular Microbiology. 3,169-180
Derrick, S.C., and Ihler, G.M. (2001) "Deformin, A Substance Found in Bartonella bacillifiormis Culture Supernatants, is a Small, Hydrophobic Molecule with an Affinity for Albumin. Blood Cells, Molecules, and Diseases. 27,1013-1019.
Verma, A., Davis, G.E., and Ihler, G.M. (2000) "Infection of Human Endothelial Cells with Bartonella bacilliformis Is Dependent of Rho and Results in Activation of Rho," Infection and Immunity. 68, 5960-5969.