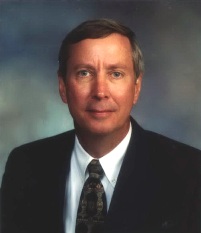 Associate Dean and Director, Clinical Science & Translational Research Institute
Professor, Department of Microbial Pathogenesis & Immunology
Contact
2121 West Holcombe Blvd. Room 1111
Houston , TX 77030
dhuston@tamu.edu
Phone: 713.677.8110
Fax: 713.677.8112

Education and Training
Wofford College, Spartanburg South Carolina, BS, 1969
Bowman Gray School of Medicine, Winston-Salem North Carolina, MD, 1973
Research Interests
Immunobiology of Allergic Inflammation Dr. David Huston is professor of medicine and of microbial & molecular pathogenesis, vice dean for the College of Medicine, and director for the Clinical Science and Translational Research Institute, Texas A&M University Health Science Center. The overall goal of his laboratory is to understand mechanisms regulating inflammation and thereby develop strategies for modulating immune responses. One project focuses on the role of the cytokine thymic stromal lymphopoietin (TSLP) as the master switch in the pathobiology of allergic inflammation and asthma. The role of allergens and respiratory viruses on the induction of TSLP transcription by mast cells and epithelial cells is being studied in vitro and in human subjects. A second project focuses on defining the structure and function of interleukin-5 (IL-5), which is an eosinophil-specific cytokine that is important in the pathogenesis of allergies and asthma. These studies address the interactions between IL-5 and its heterodimeric receptor, signal transduction, and regulation of signaling. A third project focuses on the mechanisms regulating mast cell activation. Studies address the interactions between human mast cells, T cells, and eosinophils, utilizing in vitro systems and human subjects. These studies should provide insight into physiologic mechanisms regulating allergic inflammation and enable development of novel therapeutics. The laboratory is dynamic with graduate school and medical school trainees. Funding for these studies include a NIH/NIAID Asthma and Allergic Diseases Cooperative Research Center grant. Huston serves on the NIH Hypersensitivity Autoimmunity and Immune-mediated Diseases Study Section, and on the board of directors for the American Academy of Allergy Asthma and Immunology, the American Board of Allergy and Immunology, and the American Board of Internal Medicine.
Representative Publications
Martinez-Moczygemba M, DP Huston: Proteasomal regulation of bc signaling reveals a novel mechanism for cytokine receptor heterotypic desensitization. J Clin Invest. 108:1797-1806, 2001.
Foster PS, M Martinez-Moczygemba, DP Huston, DB Corry: Interleukins 4, 5 and 13: emerging therapeutic targets in allergic disease. Pharmacol Therapeutics 94(3):253-264, 2002.
Martinez-Moczygemba M, DP Huston: Biology of Beta-c signaling cytokines: IL-3, IL-5, and GM-CSF. J Allergy Clin Immunol. 112(11):653-665, 2003.
Ng B, F Yang, DP Huston, Y Yan, Y Yang, Z Xiong, LE Peterson, H Wang, X-F Yang: Increased canonical splicing of autoantigen transcripts provides the structural basis for expression of untolerized epitopes. J Allergy Clin Immunol 114:1463-1470, 2004 (cover article).
DeSilva S, S Han, X Zhang, DP Huston, A Winoto, B Zheng: Reduction of the incidence and severity of collagen-induced arthritis by constitutive Nur77 expression in the T cell lineage. Arthritis Rheum 52(1):333-338, 2005.
Zheng B, Z Ozen, X Zhang, S DeSilva, E Marinova, L Guo, D Wansley, DP Huston, M West, S Han: CXCL13 neutralization reduces the severity of collagen-induced arthritis. Arthritis Rheum 52(2):620-626, 2005.
Huston DP, YJ Liu: Thymic stromal lymphopoietin: a potential therapeutic target for allergy and asthma. Curr Allergy Asthma Rep 6(5): 372-376 2006.
Huston, DP: Update in Allergy and Immunology. Ann Intern Med 145:454-458, 2006.
Martinez-Moczygemba M, DP Huston, JT Lei: JAK Kinases regulate IL-5 receptor ubiquitination, proteasome degradation and internalization. J Leukocyte Biol 81(4): 1137-1148, 2007.
Singh SK, DG Galicia, DP Huston: Clinical Trial Reports: Immune dysfunction in autoimmune pulmonary alveolar proteinosis; Targeted therapy for paroxysmal nocturnal hemoglobinuria. Curr Allergy Asthma Rep 7(5):319-322, 2007.
Wang Y-H, P Angkasekwinai, S Ying, KS Voo, N Lu, K Arima, S Hanabuchi, DP Huston, C Dong, Z Yao, Y-J Liu: IL-25 mediated cross talk between eosinophils and TSLP-DCs activated Th2 memory cells augments allergic immune responses. J Exp Med 204(8): 1837-1847, 2007.
Singh, SK, DG Galicia, DP Huston: Clinical Trial Reports: Th17 Cells in the pathogenesis of Crohn disease; Th17 cells in the pathogenesis of psoriasis. Curr Allergy Asthma Rep 8(5):381-385, 2008.
Martinez-Moczygemba M, ML Doan, O Elidemir, LL Fan, SW Cheung, JT Lei, JP Moore, G Tavana, LR Lewis, Y Zhu, DM Muzny, RA Gibbs, DP Huston. Pulmonary Alveolar Proteinosis Due to Deletion of the GMCSFR? gene in the X-chromosome pseudoautosomal region 1. J Exp Med. 2008 Nov 24;205(12):2711-6. Epub 2008 Oct 27.