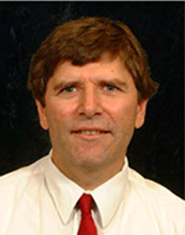 Professor
Contact
Medical Physiology
1901 South 1st St. VA Bldg. 205
Temple , TX 76504
Phone: 254.743.2464
Fax: 254.743.0165

Education and Training
University of Missouri, PhD, 1986
University of Virginia, Postdoctoral, 1986-1990
Research Interests
The major focus of my research is to understand the pathophysiology of cardiac hypertrophy. Two major areas of research include: (1) mechanical activation of proximal signaling pathways involved in regulation of the cardiac renin-angiotensin system in the cardiac myocytes and fibroblasts with respect to myocardial hypertrophy and remodeling, and (2) pathological effects of anthrax lethal toxin on MAP kinase and Akt signaling pathways in the context of systolic and diastolic function and myocardial survival. Mechanical Load-induced Heart Failure: Under increased hemodynamic load, the heart compensates by undergoing compensatory hypertrophy, a response that restores lost function and normalizes wall stress. Although initially beneficial, hypertrophy is an independent risk factor for heart failure since sustained cardiac hypertrophy can lead to decompensation and subsequent failure. Since cardiac myocytes are terminally differentiated and lose the ability to replicate soon after birth, these cells respond to increased work load by an increase in cell size. An intriguing and unresolved aspect of this process has been the ability of myocytes to sense mechanical stimuli and convert it into intracellular growth signals. Although a number of mechanosensors, signal transduction pathways and autocrine/paracrine systems have been identified as potential regulators of the hypertrophic response, the interaction and regulation of these systems are poorly understood. My laboratory focuses on the mechanisms cooperatively regulated by integrin and non-integrin signaling systems and how these systems are temporally regulated in cardiac myocytes and fibroblasts and pertain to mechanical load-induced heart failure. We are presently focusing on the interaction of the stress-activated protein kinase cascades (JNK and p38) and how these pathways are temporally regulated by each other and upstream activators. Anthrax Lethal Toxin-Induced Heart Failure: A second research interest is to determine how anthrax lethal toxin causes acute systolic and diastolic heart failure. Although the pathophysiological effects of anthrax toxins have been studied for over 50 years, little is understood as to how these agents precisely cause rapid cardiovascular collapse. We have recently demonstrated that anthrax lethal toxin causes rapid systolic and diastolic heart failure, which is accompanied by an imbalance in the MAP kinase cascades, as well as alterations in Akt and phospholamban regulation. Our work in this area is focused on understanding how alterations in these pathways by anthrax lethal toxin lead to rapid diminished mechanical performance and survival of the myocardium by activating a- and b-adrenergic receptors on cardiac myocytes and fibroblasts via norepinephrine (NE) release.
Awards, Recognition and Service
Panel member for the Veterans Health AdministrationBLRD/CSRD Eligibility Committee, Washington DC, January 18, 2013 Co-chair for the AHA Signaling-3 Grant Peer Review Committee, Spring 2013 Panel member for the AHA Signaling 3 & 4 Grant Peer-Review Committee, October 10, 2012. Panel Member for the NIH Cardiac Contractility, Hypertrophy and Failure Study Section (CCHF), Washington DC, 2-9-2012. Received a VA Research Career Scientist appointment beginning April 1, 2012. Member, National Medical Research Council International Expert Panel (NMRC) from6-1-12 to 6-2014. Senior Advisor of the Membership/Communications Committee of the Basic Cardiovascular Sciences Council (BCVS) of the American Heart Association beginning 7-1-12 and ending 6-30-14. Participant, Cardiovascualr Studies (CARA) VA Merit Review Study Panel, Washington DC
Representative Publications
Gerilechaogetu F, Feng H, Nizamutdinov D, Golden HB, Afroze SH, Dostal JD, Jacob JC, Foster DM, Tong CW, Glaser SS, Dostal DE. Mechanosensing and Regulation of Cardiac Function. J Clin Exp Cardiology 2014; 5(7):1-6.
Gerilechaogetu F, Feng H, Golden HB, Nizamutdinov D, Dostal JA, Jacob JC, Aroze SE, Foster DM, Bowman J, Ochoa B, Tong CW, Glaser SS, Dostal DE. Current Concepts in the Role of Mechanosensing in the Regulation of Cardiac Contractile Function. Austin J. Clin Med2014:1(3) Online.
Qi Y, Xu Z, Zhu Q, thomas C, Kumar R, Feng H, Dostal D, White M, Baker K, Guo S. Myocardial Loss if IRS1 and IRS2 Causes Heart Failure and is Controlled by p38α MAPK During INsulin Resistance. Diabetes 2013; 62(11):3887-900.
Jin Y, Liu Y, Lin Q, Li J, Druso JE, Antonyak MA, Meininger CJ, Zhang S, Dostal DE, Guan JL, Cerione RA. Deletion of Cdc42 Enhances ADAM17-mediated VEGFR2 Shedding and Impairs Vascular Endothelial Cell Survival and Vasculogenesis. Mol Cell Biol 2013; Nov, 33(21):4181-97.
Feng H, Gerilechaogetu F, Golden HB, Nizamutdinov D, Foster DM, Glaser SS, Dostal DE. Paracrine Communication Between Mechanically Stretched Myocytes and Fibroblasts. Methods Mol Biol 2013:1066:57-66.
Gerilechaogetu F, Feng H, Golden HB, Nizamutdinov D, Foster DM, Glaser SS, Dostal DE. Production of Spontaneously Beating Neonatal Rat Heart Tissue for Calcium and Contractile Studies. Methods Mol Biol 2013; 1066:45-56.
Afroze JK, Ueno Y, Rahal K, Frenzel A, Sterling M, Guerrier M, Nizamutdinov D, Dostal DE, Meng F, Glaser SS. Chronic Nicotine Exposure Stimulates Biliary Growth and Fibrosis in Normal Rats. Dig Liver Dis 2013, April 12, doi:pii: S1590-8568(13)00098-4.
Watson LE, Jewell C, Song J, Dostal DE. Echocardiographic effects of eplerenone and aldosterone in hypertensive rats. Front Biosci.2013 Jun3 1; E5:922-7.
Lal H, Verma SK, Feng H, Golden HB, Gerilechaogetuc F, Nizamutdinov D, Foster DM, Glaser SS, Dostal DE. Caveolin and β1-integrin coordinate angiotensinogen expression in cardiac myocytes. Int J Cardiol. (Epub ahead of print), 2012. PMID:23058350.
Sethi R, Manchanda S, Perepu RS, Kumar A, Garcia C, Kennedy RH, Palakurthi S, Dostal D. Differential expression of caveolin-1 and caveolin-3: Potential marker for cardiac toxicity subsequent to chronic ozone inhalation. Mol Cell Biochem. Oct; 369(1-2):9-15, 2012. PMID:22752385
Golden HB, Gollapudi D, Gerilechaogetu F, Li J, Cristales RJ, Peng X, Dostal DE. Isolation of cardiac myocytes and fibroblasts from neonatal rat pups. Methods Mol Biol. 843:250-14, 2012. PMID:22222535.
Golden HB, Sunder S, Liu Y, Peng X, Dostal DE. In utero assessment of cardiovascular function in the embryonic mouse heart using high-resolution ultrasound biomicroscopy. Methods Mol Biol. 842:245-63, 2012. PMID:22222538.
Perepu RS, Dostal DE, Garcia C, Kennedy RH, Sethi R. Cardiac dysfunction subsequent to chronic ozone exposure in rats. Mol Cell Biochem. 360(1-2):339-45, 2012. PMID:219947659.
Jensen K, Nizamutdinov D, Guerrier M, Afroze S, Dostal D, Glaser S. Generql mechanisms of nicotine-induced fibrogenesis. FASEB J. Dec;26(12):4778-87, 2012. PMID:2290950.
Verma SK, Lal H, Golden HB, Gerilechaogetu F, Smith M, Guleria RS, Foster DM, Lu G, Dostal DE. Rac1 and RhoA differentially regulate angiotensinogen gene expression in stretched cardiac fibroblasts. Cardiovasc Res. 90(1):88-96, 2011. PMID:21131638.
Golden HB, Suresh K, Verma SK, Hind Lal H, Ribeiro M, Swagato M, Foster DM, Dostal DE. Mechanical regulation of stress-activated MAP kinases. In: The Cardiac Fibroblast, N. Turner (editor). Research Signpost, 143-171, 2011. ISBN 978-81-308-0435-4.
Chopra M, Golden HB< Mullapudi S, Dowhan W, Dostal DE,Sharma AC. Modulations of myocardial mitochondrial mechanisms during severe polymicrobial sepsis in the rat. PLoS One. 6(6):e21285, 2011. PMID:21712981.
Miller T, Yang F, Wise CE, Meng F, Priester S, Munshi MK, Guerrier M, Dostal DE, Glaser SS. Simvastatin stimulates apoptosis in cholangiocarcinoma by inhibition of Rac1 activity. Dig Liver Dis. May;43(5):2395-403, 2011. PMID:21334995.
Lal H, Verma SK, Golden HB, Foster DM,Holt AM, Dostal DE. Molecular signaling mechanisms of myocardial Stretch: Implications for heart disease. In Mechanosensitivity in Cells and Tissues: Mechanosensitivity of the Heart, Kamkin, Andre; Kiseleva, Irina (Eds.), Springer 2010 (ISBN 978-90481-2849-5), 2010.
Jewell CW, Houck PD< Watson LE, Dostal DE, Dehmer CJ. Enhanced external counterpulsation is a regenerative therapy. Front Biosci (Elite Ed.) 1;2:111-21, 2010.
Chopra M, Das P, Golden H, Dostal DE, Watson LE, Sharma AC. Norepinephrine induces systolic failure and inhibits antiapoptotic genes in a poly microbial septic rat model. Life Sci. Dec 18;87(23-26):672-8, 2010. PMID:20933523.
Perepu RS, Garcia C, Dostal D, Seth R. Enhanced death signaling in ozone-exposed ischemic-reperfused hearts. Mol Cell Biochem(Epub ahead of print, D01: 10.1007/s11010-009-0265-4), 2010. PMID:19809794
Golden HB, Watson LE, Lal H, Verma SK,Foster DM, Kuo SR, Sharma AC, Shu-Ru, Frankel AE, Dostal DE. Anthrax Toxin: Pathologic effects on the cardiovascular system. Front Biosci. 14:2335-2357, 2009. PMID:19273204.
Lal H, Verma SK, Foster DM, Smith M, Golden HB, Reneau J, Watson LE, Singh H, Dostal DE. Integrins and proximal signaling mechanisms in cardiovascular disease. Front Biosci.14:2307-2334, 2009. PMID:19273203.
Frankel AE, Kuo SR, Dostal D, Watson L, Duesbery NS, Cheng CP, Cheng JH, Leppia SH. Pathophysiology of anthrax. Front Biosci. 14:45156-24, 2009. PMID:19273366.
Onori P, Wise C, Gaudio E, Franchitto A, Francis H, Carpino G, Lee V, Lam I, Miller T, Dostal DE, Glaser SS. Secretin inhibits cholangiocarcinoma growth via dysregulation of the cAMP-dependent signaling mechanisms of secretin receptor. Int J. Cancer. 2009 Nov 10 (Epub ahead of print).
Lal H, Verma SK, Golden HB, Foster DM, Smith M, Dostal DE. Stretch-iniduced regulation of angiotensinogen gene expression in cardiac myocytes and fibroblasts: Opposing roles of JNK1/2 and p38α MAP kinases. J Mol Cell Cardiol 45(6):770-8, 2008. PMID:18926830.
Watson EL, Kuo S, Katki K, Dang T, Park SK, Dostal DE, Tang WJ, Leppla SH, Frankel A. Anthrax toxins induce shock in rats by depressed cardiac ventricular function and reduced preload. PLoS ONE. 23;;2:3466, 2007. PMID:17520025
Lal H, Guleria RS, Lu G, Foster DM, Smith M, Dostal DE. Stretch-induced MAP kinase activation in cardiac myocytes: Differential regulation through β1-integrin and focal adhesion kinase. J Mol Cell Cardiol 43:137-47, 2007. PMID:17583725.
Lal H, Guleria R, Foster DM, Lu G, Watson LE,Sangh S, Dostal DE. Integrins: Novel therapeutic targets for cardiovascular diseases. Cardiovasc Hematol Agents Med Chem 2007. 5(2):109-32, 2007. PMID:17430135.
Foster DM, Verma SK, Lal H, Reneau J, Smith M, Dostal DE. The sodium pump: Bridging the basic and clinical cardiovascular sciences. Recent Patents on Endocrine, Metabolic & Immune Drug Discovery. 1:224-46, 2007. PMID:17430135.
Watson LE, Mock J, Lal H, Lu G, Bourdeau RW, Tang WJ, Leppla SH, Dostal DE, Frankel AE, Lethal and edema toxins of anthrax induce distinct hemodynamic dysfunction. Front Biosci. 1:12:4670-5, 2007. PMID:17430135.
Watson LE, Sheth M, Lange J, Denyer RF, Dostal DE. Baseline echocardiographic values for adult male rats. J Amer Soc Echocardiography 17:161-67, 2004, PMID:14752491.