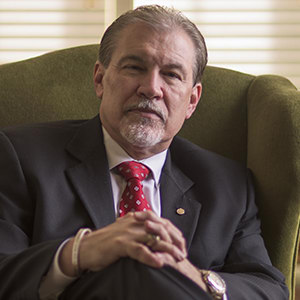 Associate Department Chair and Assistant Professor, Department of Humanities in Medicine
Faculty Fellow, Center for Health Systems and Design, College of Architecture
Contact
Humanities in Medicine
8441 State Hwy. 47, Suite 1400
Bryan , TX 77807
Phone: 979.436.0520
Fax: 979.436.0083

Biography
Craig Borchardt is an assistant professor in the Humanities in Medicine Department at the Texas A&M College of Medicine where he teaches courses on palliative medicine and end-of-life care, spirituality and faith in medicine, and medical ethics. Dr. Borchardt earned his PhD in history from Texas A&M University with a specialty in 19th Century German Immigration in Texas.
He also serves as the president and CEO of Hospice Brazos Valley. Dr. Borchardt has a call to specialized ministry from the Evangelical Lutheran Church of America. Prior to assuming his position at Hospice Brazos Valley, Dr. Borchardt served as the senior pastor of Peace Lutheran Church in College Station, Texas, for 21 years.
Dr. Borchardt and his wife, Chris, have two children, Emilie and Josh who both live in San Antonio.