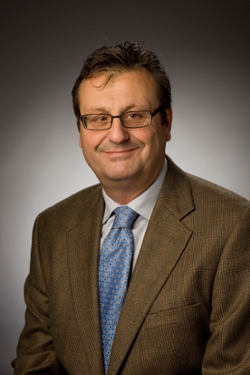 Distinguished Professor
Contact
Medical Physiology
1901 South 1st St. VA Bldg. 205, 1R57
Temple, TX 76504 , TX 76504
galpini@tamu.edu
Phone: 254.743.1044
Fax: 254.743.0378

Education and Training
Terenzio Mamiani, Rome, Italy, BS, 1976
University of Rome "La Sapienza", Rome, Italy, PhD, 1984
Mount Sinai Medical Center, New York, Postdoctoral, 1985-1988
Albert Einstein Yeshiva University, New York, Postdoctoral, 1988-1991
Mayo Clinic, Rochester, Minnesota, Postdoctoral, 1991-1994
Professional Certifications
As the principle investigator on several NIH and VA funded grants, I have laid the groundwork for the identification of numerous signaling pathways that participate in the autocrine/paracrine regulation of bile duct/liver cells proliferation and differentiation during hepatobiliary injuries. I have successfully administered my funded project, trained more than 40 postdoctoral and clinical fellows, clinical residents, graduate and medical students, collaborated with multiple other investigators, and have produced numerous peer-reviewed publications from each project. The mentorship builds logically on my solid work and expands the field of hepatobiliary pathobiology and also involves the novel area of the effect of the specific ncRNA in modulating stem cell behavior such as proliferation and differentiation, and has broad translational implications for understanding the regulatory mechanisms in determining recovery mechanisms.
Research Interests
In my research program, I investigate the regulation of cholangiocyte proliferation/damage during cholangiopathies. Proliferating cholangiocytes display a neuroendocrine phenotype and secrete and respond to a number of hormones, neuropeptides and neurotransmitters in autocrine and paracrine signaling mechanisms. My research interests also include determining the interactions that occur between cholangiocytes and other cell types (such as, hepatocytes, hepatic stellate cells, and vascular endothelial cells) in the biliary microenvironment during both cholestasis and cholangiocarcinogenesis. My program investigates the various signaling mechanisms regulating the balance between cellular proliferation and apoptosis.
I have expertise in the areas of factors that regulate hepatic/cell mitosis and apoptosis in particular the regulation of the balance of proliferation and apoptosis by bile acids, neurotransmitters, gastrointestinal hormones, and angiogenic factors. In addition, I have expertise in epithelial transport mechanisms. I have a good general knowledge on the transduction pathways regulating the hyperplastic and neoplastic growth of the epithelial cells lining the stomach, small and large intestine, gallbladder and pancreas. I have also expertise in the regulation of non-coding RNA (ncRNA) expressions, including microRNA and transcribed ultra conserved regions (T-UCRs), in hepatobiliary cancers and stem cells. In particular, how aberrant ncRNA expression contributes to the evasiveness of the cancer stem cells and resistance to chemotherapy. I was a permanent member of the VA study session (Gastroenterology) where I continue to be ad hoc Reviewer. I have also served in the VA study session of Oncology.
Representative Publications
Wan Y, Meng F, Wu N, Zhou T, Venter J, Francis H, Kennedy L, Glaser T, Bernuzzi F, Invernizzi P, Glaser S, Huang Q, Alpini G. Substance P increases liver fibrosis by differential changes in senescence of cholangiocytes and hepatic stellate cells. Hepatology. 2017 Aug;66(2):528-541. doi: 10.1002/hep.29138. PMID: 28256736; PMCIC: PMC5519428 [Available on 2018-08-01]
Kennedy L, Francis H, Alpini G. Impact of prevailing thiamin levels on thiamin pyrophosphate uptake in pancreatic acinar cells: do the shuttle! Am J Physiol Gastrointest Liver Physiol. 2017 Aug 24:ajpgi.00256.2017. doi: 10.1152/ajpgi.00256.2017. [Epub ahead of print] PMID: 28838988
Guo X, Shu C, Li H, Pei Y, Woo SL, Zheng J, Liu M, Xu H, Botchlett R, Guo T, Cai Y, Gao X, Zhou J, Chen L, Li Q, Xiao X, Xie L, Zhang KK, Ji JY, Huo Y, Meng F, Alpini G, Li P, Wu. C. Cyclic GMP-AMP ameliorates diet-induced metabolic dysregulation and regulates proinflammatory responses distinctly from STING activation. Sci Rep. 2017 Jul 25;7(1):6355. doi: 10.1038/s41598-017-05884-y. PMID: 28743914; PMCID: PMC5526935
Wu N, Meng F, Han Y, Venter J, Francis H, Zhou T, McDaniel K, Mancinelli R, Kyritsi K, Onori P, DeMorrow S, Invernizzi P, Bernuzzi F, Kennedy L, Gaudio E, Franchitto A, Glaser S, Alpini G. Prolonged darkness ameliorates liver fibrosis in a mouse model of primary sclerosing cholangitis by miR-200b down-regulation. FASEB J. 2017 Jun 20. pii: fj.201700097R. doi: 10.1096/fj.201700097R. [Epub ahead of print]. PMID: 28634212
McMillin M, DeMorrow S, Glaser S, Venter J, Kyritsi K, Zhao T, Grant S, Greene JF Jr, Wu N, Meng F, Alpini G. Melatonin inhibits hypothalamic gonandotropin-releasing hormone release and reduces biliary hyperplasia and fibrosis in cholestatic rats. Am J Physiol Gastrointest Liver Physiol. 2017 Jul 27:ajpgi.00421.2016. doi: 10.1152/ajpgi.00421.2016. [Epub ahead of print]. PMID: 28751425
Hall C, Ehrlich L, Venter J, O'Brien A, White T, Zhou T, Meng F, Invernizzi P, Bernuzzi F, Lairmore T, Alpini G, Glaser S. Inhibition of microRNA-24 increases liver fibrosis by enhanced menin expression in Mdr2-/- J Surg Res. 2017 May 11. pii: S0022-4804(17)30273-1. doi: 10.1016/j.jss.2017.05.020. [Epub ahead of print]. PMID: 28602220.
Wu N, Nguyen Q, Wan Y, Zhou T, Venter J, Frampton GA, DeMorrow S, Pan D, Meng F, Glaser S, Alpini G, Bai H. The Hippo signaling functions through the Notch signaling to regulate intrahepatic bile duct development in mammals. Lab Invest. 2017 Jul;97(7):843-853. doi: 10.1038/labinvest.2017.29. PMDI: 28581486
McDaniel K, Huang L, Sato K, Wu N, Annable T, Zhou T, Ramos Lorenzo S, Wan Y, Huang Q, Francis H, Glaser S, Tsukamoto H, Alpini G, Meng F. The let-7/Lin28 axis regulates activation of hepatic stellate cells in alcoholic liver injury. J Biol Chem. 2017 Jul 7;292(27):11336-11347. doi: 10.1047/jbc.M116.773291. PMID: 28536261; PMCID: PMC5500799 [Available on 2018-07-07]
Martinez A, Jensen K, Hall C, O'Brien A, Ehrlich L, White T, Meng F, Zhao T, Greene J Jr., Bernuzzi F, Invernizzi P, Dostal D, Lairmore T, Alpini G, Glaser S. Nicotine promotes cholangiocarcinoma growth in xenograft mice. Am J Pathol. 2017 May;187(5):1093-1105. doi: 10.1016/j.ajpath.2017.01.011. MID: 28315314
Kyritsi T, Meng F, Zhao T, Wu N, Venter J, Francis H, Kennedy L, Onori P, Franchitto A, Bernuzzi F, Invernizzi P, McDaniel K, Mancinelli R, Alvaro D, Gaudio E, Alpini G, Glaser S. Knockdown of hepatic gonadotropin-releasing hormone by Vivo-Morpholino decreases liver fibrosis in multidrug resistance gene 2 knockout mice by down-regulation of miR-200b. Am J Pathol. 2017 Jul;187(7):1551-1565. doi: 10.1018/j.ajpath.2017.03.013.
Wu N, Meng F, Invernizzi P, Bernuzzi F, Venter J, Standeford H, Onori P, Marzioni M, Alvaro D, Franchitto A, Gaudio E, Glaser S, Alpini G. The secretin/secretin receptor axis modulates liver fibrosis through changes in transforming growth factor-b1 biliary secretion in mice. Hepatology. 2016 Sep;64(3):865-879. doi: 10.1002/hep.28622. PMID: 27115285; PMCID: PMC4992423
Ehrlich L, Hall C, Venter J, Dostal D, Bernuzzi F, Invernizzi P, Meng F, Trzeciakowski JP, Zhou T, Standeford H, Alpini G, Lairmore T, Glaser S. miR-24 inhibition increases menin expression and decreases cholangiocarcinoma proliferation. Am J Pathol. 2017 Mar;187(3):570-580. doi: 10.1016/j.ajpath.2016.10.021. PMID: 28087162; PMCID: PMC5389363 [Available on 2018-03-01]
Alpini G. Uncovering the secrets of secretin. Nat Rev Gastroenterol Hepatol. 2016 Jun;13(6): doi:10.1038/nrgastro.2016.77. PMID: 271655015
Hall CM, Ehrlich L, Venter J, O'Brien A, White T, Zhou T, Meng F, Invernizzi P, Bernuzzi F, Alpini G, Lairmore T, Glaser S. Inhibition of the apelin/apelin receptor axis decreases cholangiocarcinoma growth. Cancer Lett. 2017 Feb 1;386:179-188. doi: 10.1016/j.canlet.2016.11.1025. PMID: 27894959; PMCID: PMC5510601 [Available on 2018-02-01]
Kennedy L, Meng F, Venter J, Hargrove L, Glaser S, Standeford H, Zhou T, Sato K, Karstens W, Greene J, Francis H, Alpini G. Knockout of microRNA-21 reduces biliary hyperplasia and liver fibrosis in cholestatic bile duct ligated mice. Lab Invest. 2016 Dec;96(12):1256-1267. doi: 10.1038/labinvest.2016.112. PMID: 27775690; PMCID: PMC5121007
McDaniel K, Meng F, Wu N, Sato K, Venter J, Bernuzzi F, Invernizzi P, Zhou T, Kyritsi K, Wan Y, Huang Q, Onori P, Francis H, Gaudio E, Glaser S, Alpini G. Forkhead box A2 regulated biliary heterogeneity and senescence during cholestatic liver injury. Hepatology. 2017 Feb;65(2):544-559. doi: 10.1002/hep.28831. PMID: 27639079; PMCID: PMC5258713
Raggi C, Correnti M, Sica A, Andersen JB, Cardinale V, Alvaro D, Chiorino G, Forti E, Glaser S, Alpini G, Destro A, Sozio F, Di Tommaso L, Roncalli M, Banales JM, Coulouarn C, Bujanda L, Torzilli G, Invernizzi P. Cholangiocarcinoma stem-like subset shapes tumor-initiating niche by educating associated macrophages. J Hepatol. 2017 Jan;66(1):102-115. doi: 10.1016/j.jhep.2016.08/012.
Mancinelli R, Franchitto A, Glaser S, Vetuschi A, Venter J, Sferra R, Pannarale L, Olivero F, Carpino G, Alpini G, Onori P, Gaudio E. Vasopressin regulates the growth of the biliary epithelium in polycystic liver disease. Lab Invest. 2016 Nov;96(1):1147-1155. doi: 10.1038/labinvest.2016.93. PMID: 27571215; PMCID: PMC5480400
Jones H, Hargrove L, Kennedy L, Meng F, Graf-Eaton A, Owens J, Alpini G, Johnson C, Bernuzzi F, Demieville J, DeMorrow S, Invernizzi P, Francis H. Inhibition of mast cell-secreted histamine decreases biliary proliferation and fibrosis in primary sclerosing cholangitis Mdr2(-/-) mice. Hepatology. 2016 Oct;64(4):1202-1216. doi: 10.1002/hep.28704. PMID: 27351144; PMCID: PMC5033697 [Available on 2017-10-01]
Carpino G, Nobili V, Renzi A, De Stefanis C, Stronati L, Franchitto A, Alisi A, Onori P, De Vito R, Alpini G, Gaudio E. Macrophage activation in pediatric nonalcoholic fatty liver disease (NAFLD) correlates with hepatic progenitor cell response via Wnt3a pathway. PLoS One. 2016 Jun 16;11(6):e0157246. doi: 10.1371/journal.pone.0157246. PMID: 27310371; PMCID: PMC4911160
Han Y, Meng F, Venter J, Wan Y, Standeford H, Francis H, Meininger C, Greene JF Jr., Trzeciakowski JP, Ehrlich L, Glaser S, Alpini G. miR-34a-dependent overexpression of Per1 decreases cholangiocarcinoma growth. J Hepatol. 2016 Jun;64(6):1295-304. doi: 10.1016/j.hep.2016.02.024. PMID: 26923637; PMCID: PMC4874896
Bai H, Zhu Q, Surcel A, Luo T, Ren Y, Guan B, Liu Y, Joseph NE, Wang TL, Zhang N. Pan D, Alpini G, Robinson DN, Anders RA. Yes-associated protein impacts adherens junction assembly through regulating actin cytoskeleton organization. Am J Physiol Gastrointest Liver Physiol. 20156 Sep 1;311(3):G396-411. doi: 10.1152/ajpgi.0027.2016. PMID: 27229120; PMCID: PMC5076009.
Krishnamurthy K, Glaser S, Alpini G, Cardounel AJ, Liu Z, Ilangovan G. Heat shock factor-1 knockout enhances cholesterol 7α-hydroxylase (CYP7A1) and multidrug transporter (MDR1) gene expressions to attenuate atherosclerosis. Cardiovasc Res. 2016 Jul 1;111(1):74-83. doi: 10.1093/cvri/cvw094. PMID: 27131506; PMCID: PMC4909164
Johnson C, Huynh V, Hargrove L, Kennedy L, Graf-Eaton A, Owens J, Trzeciakowski JP, Hodges K, DeMorrow S, Han Y, Wong L, Alpini G, Francis H. Inhibition of mast cell-derived histamine decreases human cholangiocarcinoma growth and differentiation via c-Kit/Stem Cell Factor-Dependent Signaling. Am J Pathol. 2016 Jan;186(1):123-33. doi: 10.1016/j.ajpath.2015.09.016. PMID: 26597881
Bernuzzi F, Marabita F, Lleo A, Carbone M, Mirolo M, Marzioni M, Alpini G, Alvaro D, Boberg K, Locati M, Torzilli G, Rimassa L, Piscaglia F, He X, Bowlus C, Yang GX, Gershwin ME, Invernizzi P. Serum micrornas as novel biomarkers for primary sclerosing cholangitis and cholangiocarcinoma. Clin Exp Immunol. 2016 Jul;185(1):61-71. doi: 10.1111/cel.12776. PMID: 26864161; PMCID: PMC4908296
Mishra J, Verma RK, Alpini G, Meng F, Narendra K. Role of Janus kinase 3 in predisposition to obesity-associated Metabolic Syndrome. J Biol Chem. 2015 Dec 4;290(49):29301-12. doi: 10.1074/jbc.M115.670331. PMID: 26451047; PMCID: PMC4705936
Mancinelli R, Glaser S, Francis H, Carpino G, Franchitto A, Vetuschi A, Sferra R, Pannarale L, Venter J, Meng F, Alpini G, Onori P, Gaudio E. Ischemia reperfusion of the hepatic artery induces the functional damage of large bile ducts by changes in the expression of angiogenic factors. Am J Physiol Gastrointest Liver Physiol. 2015 Dec 1;309(11):G865-73. doi: 10.1152/ajpgi.00015.2015. PMID: 26451003; PMCID: PMC4669349
Kim KH, Chen CC, Alpini G, Lau LF. CCN1 induces hepatic ductular reaction through integrin αvβ5-mediated activation of NFk J Clin Invest. 2015 May;125(5):1886-900. doi: 10.1172/JCI79327. PMID: 25822023; PMCID: PMC4463205
Cardinale V, Renzi A, Carpino G, Torrice A, Bragazzi MC, Giuliante F, DeRose AM, Fraveto A, Onori P, Napoletano C, Franchitto A, Cantafora A, Grazi G, Caporaso N, D'Argenio G, Alpini G, Reid LM, Gaudio E, Alvaro D. Profiles of cancer stem cell subpopulations in cholangiocarcinomas. Am J Pathol 2015 Jun;185(6):1724-39. doi: 10.1016/j.ajpath.2015.02.010. PMID: 25892683; PMCID: PMC4450332