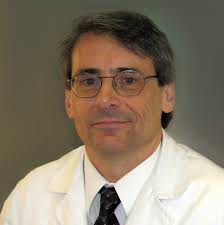 Welch Professor
Center for Genomic and Precision Medicine
Contact
Institute of Biosciences & Technology
2121 W. Holcombe Blvd, Suite 1005
Houston , TX 77030
Phone: 713.677.7749

Education and Training
University of Kansas, BA, 1976
University of Kansas Medical Center, MD, 1979
Research Interests
Neurologist and clinician scientist with a basic, translational and clinical research program, focused mostly on stroke and other brain injuries. The laboratory utilizes a variety of cell free, tissue culture and in-vivo techniques to design and characterize a series of carbon nanomaterials that possess the ability to act as catalytic antioxidants as well as support key mitochondrial functions. This NIH-supported research is in collaboration with synthetic nano-chemists at Rice University (Tour Lab) and biochemists at University of Texas Health Science Center Houston (Tsai Lab). The group is testing a variety of engineered modifications of these versatile, non-toxic materials to address specific cell injury and death mechanisms including ferroptosis and interruption in electron transport and oxidative phosphorylation. The laboratory also co-directs along with Pitchaiah Mandava, MD, PhD, MSEE (Baylor College of Medicine), the Analytical SoftWare and Engineering Research (ANSWER) Laboratory, to develop novel analytical approaches using Engineering principles of quantifying uncertainty, to analyze complex pre-clinical and clinical trial data in order to identify promising therapies at early stages. Clinical research is supported by a State of Texas initiative, Lone Star Stroke, in which methods are under study to extend state of the art stroke care using telemedicine and other technologies to remote areas of Texas, where stroke burden is high and is a longstanding collaboration with Jane Anderson, PHD, APN (Baylor College of Medicine). A major interest of ours is the role of diabetes in worsening outcome from stroke, a condition that affects minority and rural Texans disproportionally. With a range of research from molecular interactions to whole animal and clinical studies, the work in this lab is deeply translational, leveraging the group's clinical training and experience to insure that conclusions have direct relevance to the disease state, with the ultimate goal of facilitating the identification of new therapies for these major contributors to disability and mortality.
Representative Publications
Fabian, RH, Derry, PH, Rea, HC, Dalmeida, WV, Nilewski, LG. Sikkema, WKA, Mandava, P, Tsai, A-L, Mendoza, K, Berka, V, Tour, JM, Kent TA. Efficacy of Novel Carbon Nanoparticle Antioxidant Therapy in a Severe Model of Reversible Middle Cerebral Artery Stroke in Acutely Hyperglycemic Rats. Frontiers in Neurology, Publication date. 2018/4/9.


Derry PJ, Kent TA.  Correlating quantitative susceptibility mapping with cognitive decline in Alzheimer's disease. Brain. 2017 Aug 1;140(8):2069-2072. doi: 10.1093/brain/awx167.


Mandel JJ, Yust-Katz S, Patel AJ, Cachia D, Liu D, Park M, Yuan Y, Kent TA, de Groot JF.  Inability of positive phase II clinical trials of investigational treatments to subsequently predict positive phase III clinical trials in glioblastoma.  Neuro Oncol. 2018 Jan 10;20(1):113-122. doi: 10.1093/neuonc/nox144.


Jalilov AS, Nilewski LG, Berka V, Zhang C, Yakovenko AA, Wu G, Kent TA, Tsai AL, Tour JM.  Perylene Diimide as a Precise Graphene-like Superoxide Dismutase Mimetic. ACS Nano. 2017 Jan 31.
Jalilov AS, Zhang C, Samuel EL, Sikkema WK, Wu G, Berka V, Kent TA*, Tsai AL*, Tour JM*. Mechanistic Study of the Conversion of Superoxide to Oxygen and Hydrogen Peroxide in Carbon Nanoparticles. ACS Appl Mater Interfaces. 2016 Jun 22;8(24):15086-92.


Kent TA, Mandava P.  Embracing biological variance in a new approach to pre-clinical trial testing. Translational Stroke Research, 2016 2016 Aug;7(4):274-83.


Palejwala AH, Fridley JS, Mata JA, Samuel EL, Luerssen TG, Perlaky L, Kent TA, Tour JM, Jea A. Biocompatibility of reduced graphene oxide nanoscaffolds following acute spinal cord injury in rats.  Surg Neurol Int. 2016 Aug 23;7:75.


Marcano, D, Samuel, EL, Tsai, N*, Kent, TA*, Tour*, J. Highly efficient conversion of superoxide using hydrophilic carbon clusters. Proc Natl Acad Sci U S A. 2015 Feb 24;112(8):2343-8.


My-Linh V, Samuel EL, Marcano D, Bittner, BR, Tour JM*, Kent TA*, Hydrophilic carbon clusters as Novel Antioxidants. Trends in Biotechnology. 2014 Aug 28.
Mitra J, Vasquez V, Hegde PM, Boldogh I, Mitra S, Kent TA, Rao KS, Hegde ML Revisiting Metal Toxicity in Neurodegenerative Diseases and Stroke: Therapeutic Potential. Neurol Res Ther. 2014;1(2). pii: 107.
Mandava P, Martini, S, Munoz, M, Dalmeida, W, Sarma, K, Anderson JA, Fabian RH, Kent TA. Hyperglycemia worsens outcome after rt-PA primarily in the large artery atherosclerosis stroke subtype. 

 T

ransl Stroke Res

. 2014 Aug;5(4):519-25.
Sheth, K, Kimberly WT, Kent TA, Mandava P, et al. A pilot study of glyburide in patients with a large ischemic stroke. Stroke. 2014 Jan;45(1):281-3.
Sahni D, Jea A, Mata JA, Marcano DC, Sivaganesan A, Berlin JM, Tatsui CE, Sun Z, Luerssen TG, Meng S, Kent TA*, Tour JM*. Biocompatibility of pristine graphene for neuronal interface. 

J Neurosurg Pediatric

. 2013 2013 May;11(5):575-83.
Kunte, H, Busch, Markus A,  Trostdorf, K, Vollnberg, B, Harms, L, Castellani, RJ, Mandava P, Kent, TA., Simard, JM.  Symptomatic hemorrhagic transformation of acute ischemic stroke in patients with type 2 diabetes treated with sulfonylureas. Ann Neurol. 2012 Nov;72(5):799-806.
Bitner, BR, Berlin, JM, Dalmedia, WR, Fabian RH, Pautler R, Robertson CR, Kent, TA*, Tour J*, Antioxidant carbon nanotubes protect brain endothelial cells and improve cerebrovascular regulation following traumatic brain injury.  ACS Nano. 2012 Sep 25;6(9):8007-14.
Simard JM, Kent, T.A., Chen, M, et al. Molecular mechanisms of focal ischemic edema: A focused review. Lancet Neurology. 2007 Mar;6(3):258-68.
Fabian, R.H., Perez-Polo, R.J., Kent, T.A. Perivascular nitric oxide and superoxide in neonatal hypoxia-ischemia.  American Journal of Physiology, Heart Circ Physiol, 2008 Oct;295(4):H1809-14.
Additional publications can be found on PubMed.