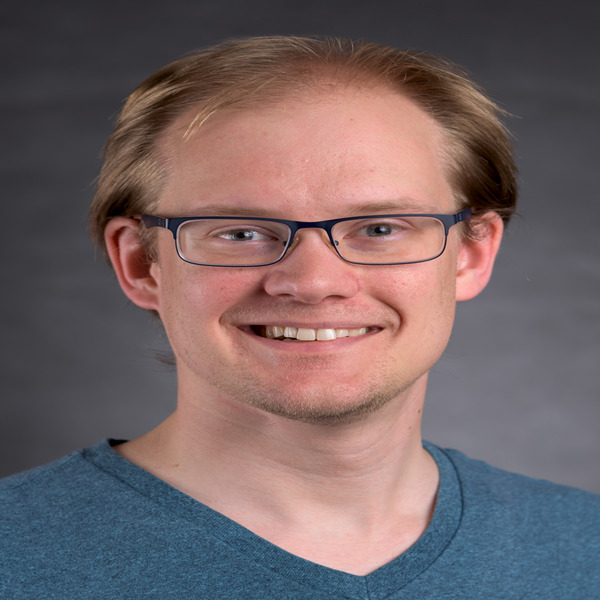 Assistant Professor
Center for Genomic and Precision Medicine
Contact
Institute of Biosciences & Technology
2121 W. Holcombe Blvd
Houston , TX 77030
Phone: 713.677.7715

Education and Training
Austin College, Sherman, BA, 2011
Rice University, MS, 2013
Rice University, Doctor of Philosophy , 2016
Department of Neurology, Baylor College, Postdoctoral, 2017
Research Interests
My research is focused on three key areas. First, the redox properties of colloidal carbon nanomaterials derived from materials other than graphene oxide are not well-established. My effort here is to better understand how these materials interact with other reactive species and how they may be applied therapeutically in neurological disease and injury. Second, I study how nanomaterial synthesis alters the performance of carbon nanomaterials in vitro in models of oxidative stress. Lastly, I am interested in understanding how carbon nanomaterials interact with the mitochondria and if they can be used therapeutically in instances of mitochondrial disease. These projects are part of a larger collaborative effort to design therapeutic carbon nanomaterials from labs throughout the Texas Medical Center: the Tour Lab at Rice University, the Tsai Lab at University of Texas Health Science Center, and the Robertson Lab at Baylor College of Medicine.
Representative Publications
A Complete listing can be found here: https://scholar.google.com/citations?user=hT1EgAgAAAAJ
 Derry, P. J., Nilewski, L. G., Sikkema, W. K. A., Mendoza, K., Jalilov, A., Berka, V., Dalmeida, W. V., Tsai, A-L., Tour, J. M., Kent, T. A. (2019). Catalytic oxidation and reduction reactions of hydrophilic carbon clusters with NADH and cytochrome C: features of an electron transport nanozyme. Nanoscale. 11(22), 10791-10807.
Nilewski, L., Mendoza, K. Jalilov, A. S., Berka, V., Wu, G., Sikkema, W. K. A., Metzger, A., Ye, R., Zhang, R., Luong, D. X., Wang, T., McHugh, E. A., Derry, P. J., Samuel, E. L., Kent, T. A., Tour, J. M. (2019). Highly Oxidized Graphene Quantum Dots from Coal as Efficient Antioxidants. ACS Appl. Mater. Interfaces. 11(18), 16815-16821.
Mendoza, K.†, Derry, P. J.†, Cherian, L., Garcia, R., Nilewski, L., Goodman, C. J., Mbye, L., Tour, J. M., Kent, T. A. (2018). Improved outcome with a catalytic carbon nano-antioxidant in experimental traumatic brain injury complicated by hypotension. J. Neurotrauma. 36(13), 2139-2146.
Fabian, R. H.†, Derry, P. J.†, Rea, H. C., Samuel, E. L., Nilewski, L. G., Sikkema, K. A., Mandava, P., Tsai, A-L., Mendoza, K., Berka, V., Tour, J. M., Kent, T. A. (2018) Efficacy of Novel Carbon Nanoparticle Antioxidant Therapy in a Severe Model of Reversible Middle Cerebral Artery Stroke in Acutely Hyperglycemic Rats. Front. Neurol. 9, 199.