About EnMed
---
Engineering Medicine (EnMed) is an innovative engineering medical school option created by Texas A&M University and Houston Methodist Hospital to educate a new kind of physician who will create transformational technology for health care.
What is EnMed?
EnMed is Texas A&M University's innovative Engineering Medicine school option, developed in a collaboration among the Colleges of Engineering, Medicine, and Houston Methodist Hospital, to educate a new kind of physician who will create transformational technology for health care.
Part of Texas A&M's College of Medicine's MD program and the College of Engineering, EnMed is a fully-integrated educational and research medical school curriculum with a focus on innovation and entrepreneurship.
Why EnMed?
Advancements in technology are transforming health care at a rapid pace. The rate of technological change is faster and more complicated than can be absorbed by the medical workforce. A new type of educational program is needed that prepares professionals with the clinical skills to diagnose symptoms and treat patients, along with an engineering mindset to solve problems, invent new technologies and rapidly move these innovative ideas to practice in patient care. With Texas A&M's land-grant mission, worldclass engineering program, emerging medical sciences and in collaboration with the state's top-ranked hospital, Texas A&M can lead in solving the most daunting health-related problems of the 21st century.
How is EnMed Unique?
EnMed students fulfill all academic and professional requirements for the MD degree, and engage in additional experiences involving engineering, innovation and entrepreneurship. These experiences are embedded within the curriculum from the first day, uniquely preparing EnMed graduates to be leaders in inventing and applying cutting-edge technologies into medical practice.
EnMed blends research and commercialization opportunities with an innovative medical education model
EnMed students earn a fully-integrated engineering and medicine degree in four years
Every graduate will invent something transformational prior to graduation
Who leads EnMed?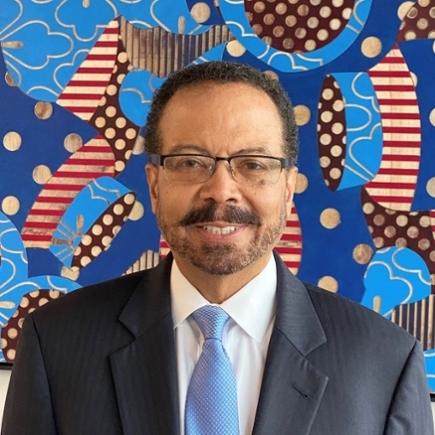 Roderic I. Pettigrew, PhD, MD
Executive Dean of EnMed
Chief Executive Officer of EnHealth
Robert A. Welch Chair in Chemistry
Bio
Press & Media Inquiries
Contact Dr. Pettigrew
2121 West Holcombe Blvd. | Houston, TX 77030
Phone: 713.677.7746