Medical Scholar Research Pathway Program
About Medical Scholar Research Pathway Program
The treatment of health problems increasingly requires interdisciplinary professional collaboration.  Medical students, through working in research projects with professionals in other fields acquire professional experiences and skills that prepare them for personalized health care outcomes.
The Medical Scholar Research Pathway (MSRP) is a voluntary program designed to provide students in good academic standing the opportunity to participate in cutting-edge research under the mentorship of faculty members from Texas A&M Health and Texas A&M University, and clinicians from Houston Methodist, CHI St. Joseph Health, Baylor Scott & White Health and other HSC affiliated hospitals and clinics.
Program Goals
The goal of the MSRP program is to enhance a student's education beyond the classroom while providing them the opportunity to develop their research skills and learn to communicate effectively. Our purpose is to promote professional communication between medical students and researchers to use new technologies to transform health care and help research groups develop individualized patient treatments.
Program Overview
Our MSRP program is designed for medical students on the traditional 4-year track with the primary goal to expose them to hands-on scholarly research and promote medical scholar research engagement. Through participation in broad topic areas, from biomedical to medical humanities projects, students learn to integrate inquiry and discovery and develop analytical and reasoning skills that are critical to develop best practices in prevention, diagnosis, and treatment of disease in the 21 st century.
Each pathway may be completed independently or sequentially depending on the student's research interest and the scope of a research project.
Interested In Joining MSRPP?
MSRPP orientation guide (PDF)
MSRPP Scholarly Research Pathways
Medical students will work in collaboration with their research mentors to design a research proposal. Three pathways are available for students that are in good academic standing: (1) Medical Scholar Explorer, (2) Medical Scholar Researcher and (3) Distinguished Medical Scholar Researcher.
To formally apply to the Medical Scholar Research Pathway Program, medical students begin by following the application process and finally submitting their pathway forms to COM-MD-Research@tamu.edu (to retrieve forms, see links below).
Pathways may be completed sequentially or not depending on a student's career goals. Individualized elective courses and appropriate learning resources will be recommended during the phase 2 of the MSRPP application process.
(1) Medical Scholar Explorer (Team MSE) (MSE)
The MSE pathway is a non-credit scholarly research opportunity designed to expose and engage pre-clerkship medical students in scholarly research projects under the guidance of a faculty research mentor. This pathway allows project submissions of individual (MSE) or small group (team MSE) composed of no more than 2 students.
The MSE pathway timeline can either be planned as block MSE (MSEB) scheduled between required courses or as a longitudinal MSE (MSEL) spanning 1 to 3 semesters. Students starting research during their clerkship years may also apply to a MSEL pathway program during a leave of absence (LOA) during their third year, provided that they are in good academic standing.
(2) Medical Scholar Researcher (MSR)
The MSR pathway is a credit scholarly research opportunity designed for medical students who wish to conduct a research project during their second semester of their second, third, or fourth year of medical school. Once a research mentor has been secured, scholarly research is scheduled as sequential or separate elective blocks, or as longitudinal research, up to 8 weeks per academic year.
The MSR pathway is recommended for medical students with prior research experience that prefer to participate in research after taking their USLME Step 1 or Step 2 exams.
(3) Distinguished Medical Scholar Researcher (DMSR)
The DMSR is a non-credit research opportunity that provides students with hands-on experience in interdisciplinary fields to leverage and enhance a medical student's career plan for residency and beyond. The DMSR pathway prepares students, with a track record of documented prior research experience or/and peer-review publications, wishing to apply for competitive research awards during their M3 year.
Full-time scholarly research projects may be awarded throughout a semester, 1 year or up to 2 years depending on your selected research fellowship. Students interested in pursuing a DMSR pathway should notify our Office of Medical Student Research Education by September 1st of their M3 year by email (COM-MD-Research@tamu.edu), to begin planning and preparing their application.
Once a student has been notified that his/her fellowship has been awarded, you will request a gap year from your Texas A&M medical degree. Note that your gap year request must be approved by the Office of Student Affairs, prior to completing and submitting your MSRPP DMSR application.
Areas of Research
Our medical student research pathway program offers students 9 different areas of scholarly research:
Basic science research is a laboratory-based discovery platform to provide probable disease mechanisms that are supported by observable data.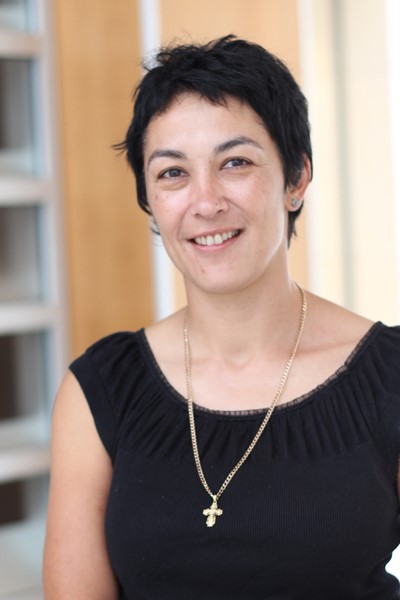 Michelle Hook, PhD
Bioengineering includes medical device design which involves the development of life-improving technologies that lead to better health care outcomes.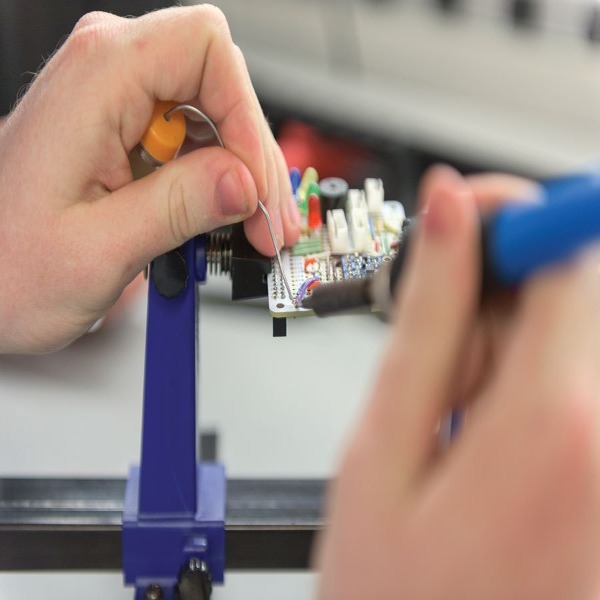 Clinical research studies human tissues to find better ways to detect, diagnose, treat and prevent disease.
Medical education develops best practices in curriculum development, methods of instruction and course assessment tools.
Medical humanities examine the humanistic dimensions of medicine focusing in the history of medicine, bioethics, end-of-life choices and genetic counseling.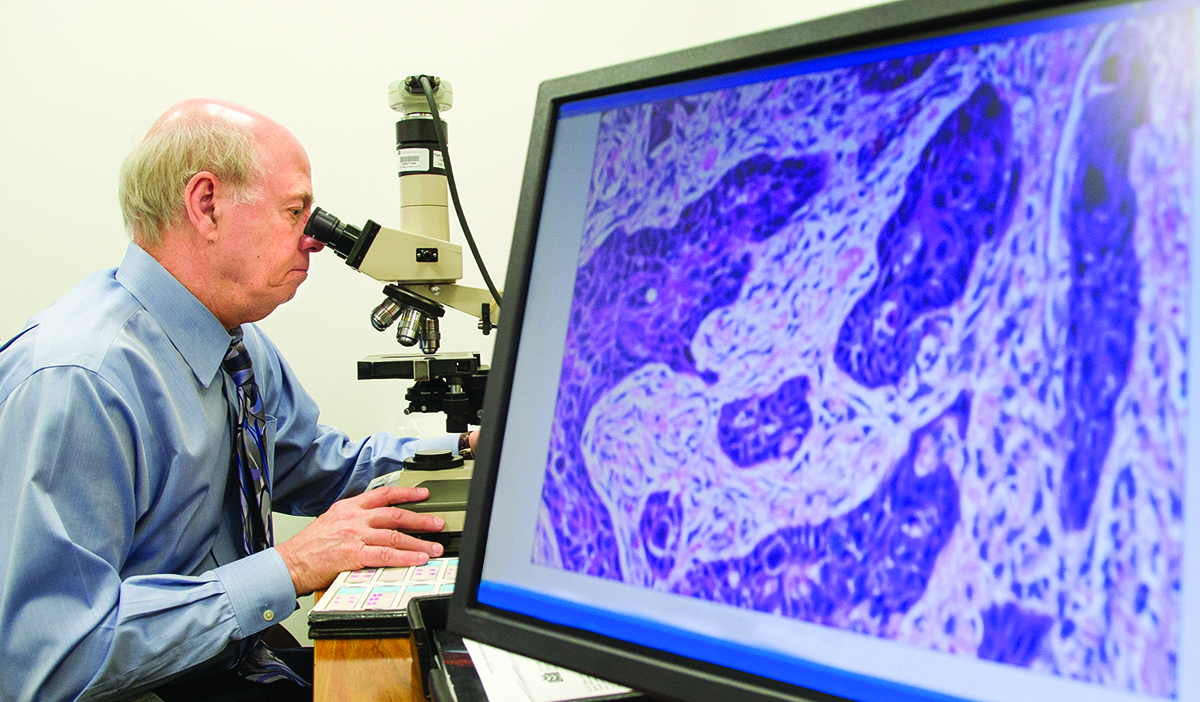 Medical journalism communicates medical information to various audiences, including health professionals and the public, through various media. Subject matter includes medical science; innovations in medical diagnosis and treatment; social, ethical, and economic aspects of medicine; and more.
Barbara Gastel, MD, MPH
Public health studies healthcare interventions to reduce health disparities in healthcare delivery primarily in rural, military and veteran populations.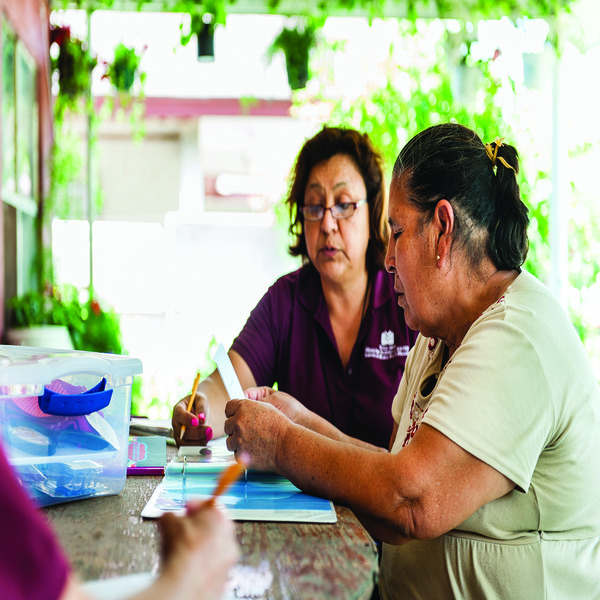 Translational research uses laboratory peer-reviewed published data to develop new strategies to diagnose, manage and treat disease.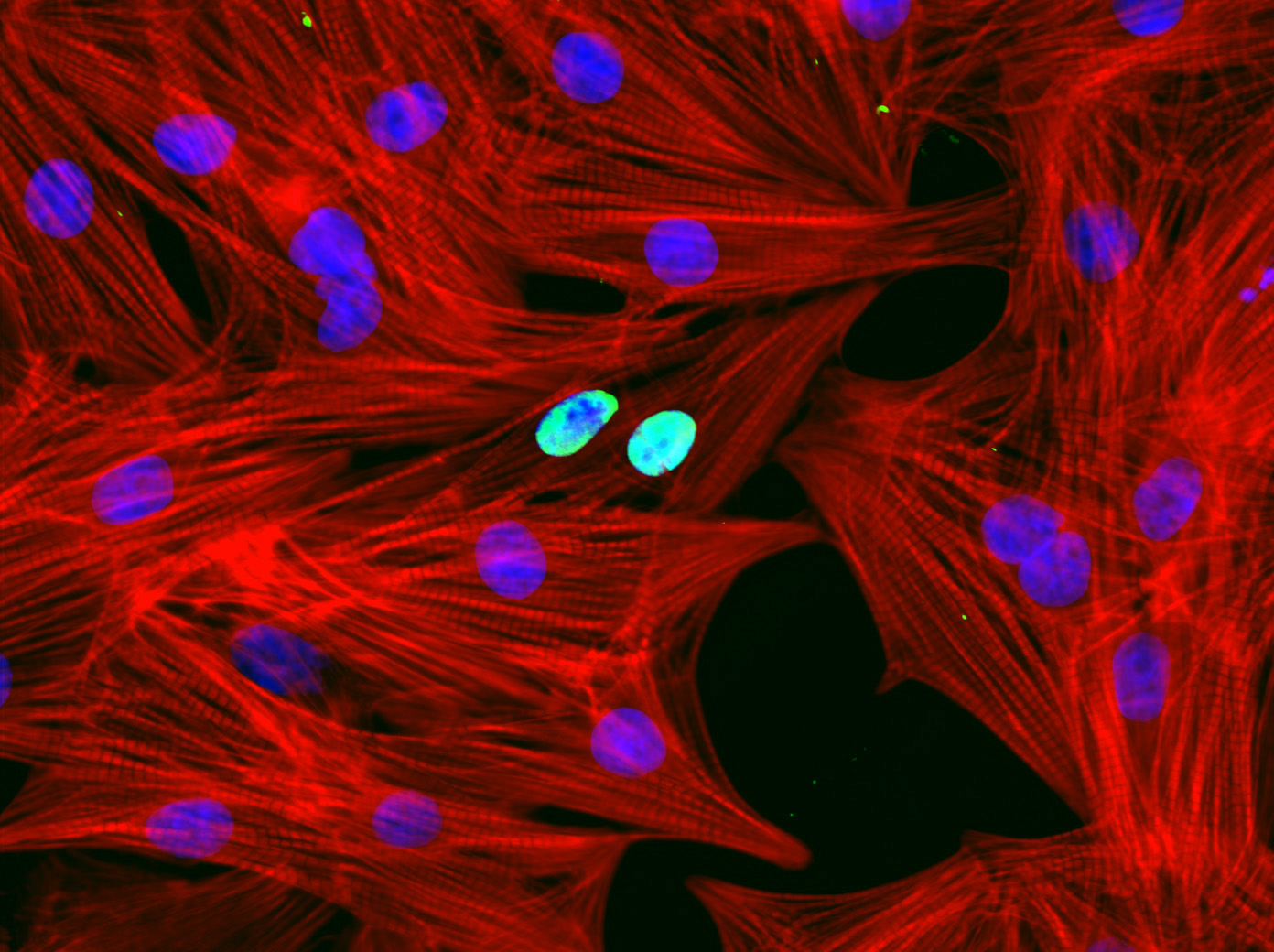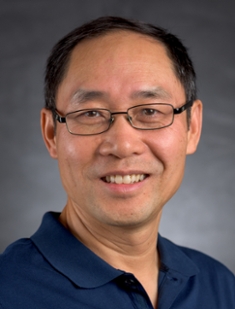 Jiang Chang MD, PhD, FAPS
Steps to Set-up your MSRPP Research Pathway
What do I gain when I join MSRPP?
One-on-one coaching meetings with the Director to strategically plan your research mentor selection process.
Students will identify a research mentor and select a pathway to pursue during medical school.
Medical students and mentors will work collaboratively to design or expand a research project that is in line with both of their professional goals.
The maximum number of non-patient elective credit hours allowed 8 weeks/year.
At the end of the MSRPP, students must fill out an assessment survey and present their research as an invited launch talk to the entire TAMU-COM community.
When during medical school should I participate in MSRPP?
You may engage in scholarly research activities at any time during your medical school. Plan to submit your MSRPP forms 1 month prior to set start date.
Here are some points to consider:
M1. M1 students may wish to set aside protected research time during their first semester and begin a longitudinal Medical Scholar Explorer (MSE). However, most students prefer to begin during the summer after completing the second semester.
M2. After completing your USMLE Step 1 exam, M2 students may decide to use elective courses to dedicate to research as a Medical Scholar Researcher (MSR). We offer several block or longitudinal electives, listed here.
M3. Students wishing to continue or initiate scholarly research activities will choose either to participate in a MSE or MSR pathway. If you choose to do research for credit as a MSR, plan to use elective and/or career exploration blocks. Register your chosen elective in OASIS working with your navigator and complete your MSR form.
M4. Students wanting to continue medical research will use scheduled elective time by registering their elective in OASIS working with their navigator and completing the MSR application process.
How do I join MSRPP?
Planning your MSRPP varies in length, depending on a student's prior research experience and current research goals. If you are undecided or new to the research process, we suggest you set aside between 6 weeks or up to 2 months for planning your pathway. More experienced students can expect a faster time table.
There are two major pathways to consider: non-credit Medical Scholar Explorer (MSE) and research for credit through Medical Scholar Researcher (MSR) pathway.
If a student wants to pursue research for credit they should plan to apply to MSR. Students must choose a research elective that fits with their schedule and work with their campus navigators to register in OASIS. After your elective is registered, contact Dr. Nigli for assistance or questions.
Phase 1
Contact the MSRPP program coordinator (nigli@tamu.edu) to set up your phase 1 meeting with Dr. Conover.
1 week prior to your first meeting, send your updated CV and the Entry MSRPP Form to the MSRPP program coordinator (nigli@tamu.edu).
Phase 2
Our Office will facilitate the match of students with faculty research mentors.
Students will complete the appropriate paperwork and submit it for admission to our Office of Medical Research Education (COM-MD-Research@tamu.edu)
Phase 3
Give your MSRPP launch talk to COM community.
Complete and submit the MSRPP assessment survey
Research Outcomes and Deliverables
The Office of Medical Student Research strongly encourages medical student participation at Texas A&M University College of Medicine, Annual Medical Research Day Colloquium. Scholarly activity is demonstrated by:
Poster presentations at local, regional or national meetings.
Oral presentation of a research project at a professional meeting, symposia or conference.
Oral presentation of clinical case reports in clinical grand rounds during clerkship rotations.
Authorship of textbook chapters, meta-analysis literature reviews or other journal articles review articles.
Authorship of health quality improvement studies and case-control cohort population studies.
Authorship of peer-reviewed articles in scientific and/or medical journals.
MSRPP Faculty Mentors
Medical students in the Medical Scholar Research Pathway Program (MSRPP) select faculty mentors to facilitate and guide their desired MSRPP pathway (MSE, MSR and/or DMSR). MSRPP students are expected to contribute to the progress of their mentor's research study and are expected to give an oral presentation at the end of their pathway.
Medical students will choose their faculty primary mentor among Texas A&M faculty, affiliated clinical physicians, and other health science professionals to plan, collect data, write, interpret and disseminate academic research products. By participating in their projects, MSRPP medical students learn from first-hand experience the research procedures that lead to high impact scholarly research deliverables.
In some cases, medical students feel strongly and can justify, that their envisioned research project would benefit from other faculty mentors that are not listed below. Students can submit their mentor name for consideration by filing a request to COM-MD-Research@tamu.edu.
For more details, on projects specially designed for medical student researchers, please visit the Areas of Research page.
Faculty or Clinicians that are interested in becoming TAMU MSRPP Mentors are invited to reach out to our Program Director, Dr. Conover, to learn more about our Program goals and application process.
Affiliate Clinical Faculty
Institute of Bioscience and Technology
Medical Education
Medical Humanities
Medical Physiology
Molecular and Cellular Medicine
Microbial Pathogenesis and Immunology
Neuroscience and Experimental Therapeutics
Nursing
Psychiatry
Pharmacy
TAMU AgriLife Extension Service
Medical Scholar Explorers, Class of 2024

Campus: Baylor University Medical Center, Dallas, TX
Research Area: Bone Loss after Spinal Cord Injury
Mentor: Cédric Geoffroy, PhD and Michelle Hook, PhD 
Kayla Callaway is an M1 student at Texas A&M College of Medicine who is conducting research in the topic of how aging affects bone loss following spinal cord injuries (SCI) under Cédric Geoffroy, PhD and Michelle Hook, PhD, both in the Department of Neuroscience and Experimental Therapeutics. There are currently no studies on the effect of aging on bone loss following a SCI yet the age of those who obtain SCI is increasing. As a result, these individuals are likely to be diagnosed with osteoporosis or osteopenia and are much more likely to have a bone fracture. In addition, over half of such cases result in complications, such as respiratory and urinary tract infections, venous thromboembolic events, fracture non-unions and depression. As stated, there are a multitude of unmet health needs for this specific population of patients and research has the potential to provide treatment options, such as load and maintenance incorporated into physical therapy to maintain bone mass. We hypothesize that an SCI-induced reduction in weight bearing regarding the hind limbs will further worsen age-induced bone degeneration. This may be able to provide a preventative measure for many of the added complications prevalent post-SCI.
Medical Scholar Explorers, Class of 2023

Campus: CHI-St Joseph's Regional Hospital, Bryan TX
Research Area: Therapies for super-refractory status epilepticus patients
Mentor: Batool Kirmani, MD, FAAN, FAES
Lena Ayari, M2 student at the College of Medicine, is co-authoring a review article over super-refractory status epilepticus under the guidance of Batool Kirmani, MD, FAAN, FAES, Affiliated Clinical Professor at Texas A&M University College of Medicine and Director of the CHI St. Joseph Health Epilepsy and Functional Neurosurgery Program. Super-refractory status epilepticus (SRSE) is defined as status epilepticus that persists despite general anesthesia treatment for 24 hours. SRSE is a serious condition due to the high potential for morbidity and mortality, with a mortality rate between 30 and 50%. These patients are at risk for neuronal injury and death as a result of failure to terminate seizure activity. Their review concentrates on current therapeutic approaches for SRSE, the challenges and prognosis of this condition, as well as future directions for therapy.

Campus: Baylor Scott and White, Temple, TX
Research Area: Spinal cord injury
Mentor: Cédric Geoffroy, PhD
Sonali Batta, M1 student at the College of Medicine, is conducting a research study investigating the changes in bowel morphology after spinal cord injury (SCI) in the laboratory of Cédric Geoffroy, PhD and Assistant Professor in the Department of Neuroscience and Experimental Therapeutics at the Texas A&M College of Medicine. The general term for clinicians, for decreased bowel functioning caused by neurological disease or injury is neurogenic bowel dysfunction (NBD). Remarkably, NBD is observed in up to ~60% of SCI individuals. SCI has been shown to induce NBD because the thoracolumbar region of the spinal cord and sacral nerves coordinate colonic reflexes through sympathetic, parasympathetic, and enteric neural circuits. The most debilitating symptoms observed in NBD patients include severely decreased fecal transit through the colon, fecal incontinence, and chronic constipation. Various factors are thought to influence the regulation and motility of the colon wall, such as collagen accumulation, muscle thickness, quantity of myenteric neurons, and colonic mucosal crypt depth. Thus, a thorough histological analysis is needed to understand the specific changes in bowel morphology in distinct SCI animal models. We predict that NBD changes may have consequences on nutrient absorption, amount of stool, hormone secretion, and other body functions controlled by the spinal cord nerves. We anticipate that our results may be used to guide the customization of more effective and direct therapies in patients that will promote overall peristalsis post-SCI.

Campus: Baylor Scott and White, Temple, TX
Research Area: Substance abuse effects on fetal brain development
Mentor: Rajesh Miranda, PhD
Lokeshwar S. Bhenderu, M1 student in the College of Medicine, is conducting a research project investigating the teratogenic effects of concurrent exposure of alcohol and cannabinoids (CBs) on the developing fetus under the guidance of Rajesh Miranda, PhD, a Professor at Texas A&M College of Medicine. Prenatal exposure of alcohol and CBs can lead to abnormalities ranging from craniofacial dysmorphologies to brain malformations and intellectual disabilities. Therefore, the teratogenic effects of prenatal exposure to alcohol and CBs has been heavily investigated, but the vast majority of studies considered the consumption of alcohol and CBs independently. More recent epidemiological studies have shown that concurrent use of alcohol and CBs, colloquially termed 'cross-fading', during pregnancy is significantly high and continues to rise as more states legalize recreational marijuana. Their project aims to investigate the mechanism by which the co-abuse of CBs and alcohol during pregnancy effect fetal development.

Campus: Baylor University Medical Center, Dallas, TX
Research Area: Medical humanities research in Graphic Medicine
Mentor: Barbara Gastel, MD, MPH
Jared Eichner, M1 student in the College of Medicine, is conducting a research project investigating illustrated storytelling in medicine, under the guidance of Barbara Gastel, MD, MPH, Professor of Veterinary Integrative Biosciences and of Humanities in Medicine, and Coordinator, MS Program in Science and Technology Journalism. This project includes seeking medical examples in the work of Theodor Seuss Geisel (1904-1991). Findings to date include the following: Geisel worked as a political cartoonist, animator and screenwriter, as well as being the author and illustrator of dozens of children's books under the pen name Dr. Seuss. Additional books, some under other pseudonyms, were collaborations with other writers and/or illustrators. At least four examples of Geisel's work related specifically to medicine. These include three items, all to train soldiers in malaria prevention, from Geisel's work as a World War II Army captain. They also include You're Only Old Once! A Book for Obsolete Children, which was released on Geisel's 82nd birthday. In this book, a senior patient, perhaps a fictionalized Geisel, endures endless waits, an Eyesight and Solvency Test, and inspections by the doctors on Stethoscope Row. Regardless of whether his work falls within the strict definition of graphic medicine, Geisel has masterfully combined multiple comic images and text to tell medically relevant stories.

Campus: Baylor Scott and White, Temple, TX
Research Area: Regulation of astrocyte biomarker protein; S100B as a therapeutic target for Parkinson's disease
Mentor: Rahul Srinivasan, PhD
Uyioghosa Evbayiro, M2 student in the College of Medicine, is conducting a research project under the guidance of Rahul Srinivasan, PhD Assistant Professor in the Department of Neuroscience & Experimental Therapeutics at Texas A&M College of Medicine. Parkinson's disease is a common progressive neurodegenerative disorder characterized by the loss of dopaminergic neurons in the substantia nigra pars compacta. Interestingly, S100 calcium-binding protein B (S100B), an astrocytic protein is significantly increased in the serum, CSF, and brain tissue of Parkinson's patients compared to healthy control subjects. In addition, postmortem human midbrain tissue from Parkinson's patients display elevated levels of S100B when compared to control subjects.1 Together, these data suggest that the secretion of S100B may be pathognomonic for Parkinson's disease. Recent work in the lab has also shown that extracellularly secreted S100B alters the frequency of spontaneous calcium fluxes in dopaminergic neurons via voltage-gated calcium channels. This further suggests that S100B can induce dopaminergic neuron death by pathologically altering the pacemaking activity of dopaminergic neurons. Thus, understanding the mechanisms by which astrocytes secrete abnormal levels of S100B is critical for developing translatable neuroprotective drugs to treat early-stage Parkinson's. The goal of this project is to determine the signal sequences in S100B that are responsible for its secretion. We will delete a putative secretion sequence from S100B and compare the extent to which the sequence governs extracellular S100B secretion using the transfection of plasmids, tissue culture, and western blot analysis. Identification of these signal sequences will be a critical step for understanding the molecular mechanisms regulating S100B secretion and is anticipated to give insight for the development of future therapeutics that potentially impede or significantly delay the progression of Parkinson's disease.
1. Sathe K, Maetzler W, Lang JD, et al. S100B is increased in Parkinson's disease and ablation protects against MPTP-induced toxicity through the RAGE and TNF-α pathway. Brain (London, England: 1878). 2012;135(11):3336-3347. DOI: 10.1093/brain/aws250.

Campus: Houston Methodist, Houston, TX
Research Area: Novel Technologies for Heart Failure Diagnosis
Mentor: Jiang Chang, MD PhD
Clyde Fomunung, MBA a M2 student in the College of Medicine, is conducting a research project under the guidance of Jiang Chang, MD, PhD, FAPS, a Professor and Chancellor EDGES Fellow in the Center for Genomic and Precision Medicine, Institute of Biosciences and Technology (IBT). Their research focuses on investigating the use of a cutting-edge technology, 3-D dynamic Imaging (Vevo3100), in assessing cardiac function in both normal and heart failure mouse models. Over the years, the prevalence of heart failure with preserved ejection fraction (HFpEF) has continued to increase to approximately 50% of all heart failure diagnoses in the U.S. Despite numerous efforts, little progress has been made towards improving the prognosis of patients with this diagnosis. Treatment options for HFpEF are limited but mainly include reducing systolic blood pressure below 120 mmHg through the use of diuretics. Early detection is critical towards prognosis and their research aims to assess whether certain cardiac diseases, especially HFpEF, can be detected at an earlier onset using a sensitive 3-D Imaging System

Campus: Baylor University Medical Center, Dallas, TX
Research Area: Stroke in breast cancer patients
Mentor: Farida Sohrabji, PhD
Jordan Han, M1 student at the College of Medicine, is conducting a retrospective study in the lab of Farida Sohrabji, PhD, Regents Professor and Interim Head of the Department of Neuroscience and Experimental Therapeutics at the Texas A&M College of Medicine. This study will investigate the risk of stroke in breast cancer patients treated with Tamoxifen and Letrozole adjuvant therapies, which are widely used adjuvants in breast cancer therapy. In recent studies, it has been shown that breast cancer patients are at increased risk for cardiovascular accidents before and after cancer treatment, but it is not clear whether it is due to the cancer itself, or the cancer treatments. Estrogen is believed to be a cardio- and neuroprotective factor in young women and Tamoxifen and Letrozole disrupt estrogen synthesis and estrogen signaling, suggesting a possible mechanism by which these therapies may increase cerebrovascular accidents. This study will examine their incidence of cerebrovascular accidents specifically within the breast cancer victim population and is expected to shed light on the impact of standard chemotherapies on stroke risk.

Campus: Baylor Scott and White, Temple, TX
Research Area: Lifestyle Medicine
Mentor: Mark Faries, PhD
Jeremiah Ling, M1 student in the College of Medicine, is conducting a research project under the guidance of Mark Faries, PhD, an Associate Professor at the Texas A&M AgriLife Extension Service. Their research focuses on the important role that lifestyle plays in patient health, and the physician-patient relationship. They hypothesize that what we eat, how we live, and the factors that influence lifestyle are critical for patient health outcomes. Their project focuses on the opinions that patients and healthcare providers hold in regards to what constitutes a "healthy" diet, and the availability and likelihood of healthy eating habits. With chronic disease on the rise, constituting the greatest health burden to most industrialized nations, the importance of analyzing diet habits is a first step in generating population changes in lifestyle. We will survey study participants about their opinions on healthy eating, the financial cost of eating healthy diets, and other barriers. This survey will be administered prior to a training that will aim to equip and debunk stereotypes that impede healthy eating. Following this training, a second survey will be administered to measure the efficacy of training exposure. Our project is anticipated to help change the eating habits paradigms, and thereby reduce the burden of preventable chronic diseases such as Type II diabetes, morbid obesity and others.

Campus: CHI St. Joseph Health Regional Hospital
Research Area: Signaling of mesenteric arteries in animal models
Mentor: Pooneh Bagher, PhD
Peter Park, M1 student in the College of Medicine, is co-writing a scholarly manuscript for peer-review under the guidance of Pooneh Bagher, PhD, Assistant Professor in the Department of Medical Physiology at Texas A&M College of Medicine. Their study focuses on how the sympathetic nervous system modulate arteriolar tone through release of neurotransmitters such as norepinephrine and ATP, which act on adrenergic and purinergic receptors, respectively. Recognition of subtle differences in the adrenergic and purinergic signaling pathways of two common wild-type rodent strains reveals a knowledge gap on the signaling pathways involved in the normal physiology of isolated human mesenteric arteries. Detailed comparison of the mice and rat animal models studied here will inform the best model to use in future studies for human mesenteric pathology and other cardiovascular diseases.

Campus: Baylor University Medical Center, Dallas, TX
Research Area: Clinical research in Cauda Equina Syndrome
Mentor: Gerald Toussaint, MD
Caren Stuebe, M1 student in the College of Medicine, is designing a clinical research project investigating adverse outcomes in cauda equina syndrome under the guidance of Gerard Toussaint, MD, an Assistant Professor at Texas A&M College of Medicine and Licensed Neurosurgeon at The Texas Brain and Spine Institute. Cauda equina syndrome is a surgical emergency caused by a compression of the cauda equina in the lumbosacral spinal canal. Untreated, cauda equina syndrome can result in muscle paralysis in the lower extremities and fecal and urinary incontinence. Emergency surgical treatment for cauda equina syndrome involves a full laminectomy and discectomy, both common treatment surgeries for lumbar stenosis and radiculopathy, respectively. Their research project aims to investigate complications from these surgeries in application to cauda equina syndrome.

Campus: CHI-St Joseph Health Regional Hospital, Bryan, TX
Research Area: Stem cell derived treatments for head injury, neuroinflammation, and brain repair
Mentor: Ashok K. Shetty, PhD
Daniel Wei, an M2 student in the College of Medicine, is conducting a research project investigating the efficacy of stem-cell-derived extracellular vesicles (EVs) for easing chronic neuroinflammation after repeated closed head injuries under the guidance of Ashok K. Shetty, PhD a Professor of the Department of Molecular and Cellular Medicine and Associate Director for the Institute for Regenerative Medicine at Texas A&M College of Medicine. Repeated closed head injuries may lead to chronic neuroinflammation mediated by overactive M1 microglia, leading to the destruction of brain tissue. EVs have recently received much attention as a biologic to treat this neuroinflammation. EVs are membrane-bound cells containing miRNA, lipids, and proteins. EVs derived from different stem cells, including human induced pluripotent stem cells, mesenchymal stem cells, or neural stem cells have therapeutic properties. A recent study from Dr. Shetty's laboratory has revealed that miRNAs in EVs from human induced pluripotent stem cell-derived neural stem cells (hiPSC-NSCs) have robust anti-inflammatory, neuroprotective and neurogenic effects and have been shown to reduce inflammatory markers in a status epilepticus model (Upadhya et al., Journal of Extracellular Vesicles, in press, 2020). EVs can be administered intravenously or intranasally. The proposed project aims to isolate EVs from hiPSC-derived astrocytes and administer them intranasally in a mouse model of repeated closed head injury (rCHI), with subsequent testing to determine the anti-inflammatory properties of EVs and its impact on preventing long-term cognitive and mood dysfunction after rCHI.

Campus: Baylor University Medical Center, Dallas, TX
Research Area: Lymphatics of Neck Squamous Cell Carcinoma
Mentor: Sanjukta Chakraborty, PhD
Jay Young, M1 student in the College of Medicine, is conducting a research project investigating the role of lymphatic endothelial cell (LECs) molecular interaction on Head and Neck Squamous Cell Carcinoma (HNSCC) metastasis under the guidance of Dr. Sanjukta Chakraborty, PhD, an Assistant Professor in the Department of Medical Physiology at Texas A&M College of Medicine. HNSCC is the sixth most common cancer worldwide and despite advances in therapy has a 5-year survival probability of less than 50%. HNSCC often and preferentially migrates through lymphatics in the early stages which accounts for its poor prognosis. Entry of tumor cells into the lymphatics is tightly regulated by specific molecular interactions mediated by lymphatic endothelial cells. Altered LEC phenotypes, intertumoral and peritumoral lymph-angiogenesis are considered to aid lymphatic dissemination of HNSCCs. However, the molecular mechanisms involved in LEC and HNSCC crosstalk and how it affects spread of HNSCC via lymphatics remains relatively poorly understood. Their project will examine how HNSCC cells and LECs interact both in vitro and in vivo and will define specific interconnected mechanisms and pathways that promote tumor metastasis to lymph nodes.
---
Medical Scholar Explorers, Class of 2022

Campus: Baylor University Medical Center, Dallas, TX
Research Area: Clinical research in Health disparities
Mentor: Robin Page, PhD, RN, CNM
Megan Badejo, M2 student in the College of Medicine, participated in a research project investigating the link between preterm birth and religiosity in low-income, minority populations in Texas under the guidance of Robin Page, PhD, RN, CNM Assistant Professor in the Texas A&M College of Nursing. The Hispanic paradox describes the relationship between low rates of preterm birth in low-income Hispanic women, their level of acculturation and potential protective factors. A pilot study indicated high rates of religiosity are associated with low rates of preterm birth, supporting the idea that religiosity allows for a framework embodying positive mental health and positive health behaviors found through social support. This corresponds with the widely accepted concept of documented research noting health practices that promote healthy behaviors such as tobacco-free pregnancies resulting in low rates of preterm birth. In addition, blood samples were collected within the pilot study to measure telomere length as a biomarker for stress, known to correlate with preterm birth. Previously conducted studies have associated shortened telomeres to adverse prenatal conditions associated with maternal stress, thus it is paramount as researchers to evaluate how these contribute to the prediction of preterm birth and health disparities in birth outcomes. To expand data collection, the findings will be translated to expectant African American women, the population with the highest rates of preterm birth of all ethnicities, in a clinic serving the Dallas, Texas region.

Campus: Baylor University Medical Center, Dallas, TX
Research Area: Basic research in Lymphatic biology
Mentor: Joseph Rutkowski PhD
Napoleon Busbuso, M2 student in the College of Medicine, participated in a research in lymphatic biology, under the guidance of Joseph Rutkowski, PhD Assistant Professor in the Department of Medical Physiology at Texas A&M College of Medicine. Lymphatic vessels maintain tissue homeostasis in part by providing a route of fluid and macromolecule transport from the periphery. Lymph is formed by the extravasation of fluid from the blood vasculature - a process that is both passively and actively regulated by the blood endothelium. Conversely, lymphatic uptake is thought to be passive, through overlapping lymphatic endothelial cell (LEC) cell-cell junctions. Whether LECs utilize active uptake or active transport to maintain vessel pressure gradients is unknown. Caveolin 1 (Cav1) is a structural membrane protein necessary in the formation of caveolae. Endothelial caveolae play a host of roles in endothelial cell biology, but notably, in active trans-endothelial transport. Cav1 knockout mice are viable, and, interestingly, demonstrate increased blood permeability. The proposed research project will assess whether lymphatic uptake is altered in Cav1 mice, whether Cav1 is necessary for lymphatic vessel transport, and whether Cav1 null LECs afford equivalent macromolecule barrier function.

Campus: Houston Methodist, Houston, TX
Research Area: Clinical research in Pulmonary medicine
Mentor: Horiana B. Grosu, MD
Wajahat Dawood, M2 student in the College of Medicine, participated in a number of research projects under the guidance of Horiana B. Grosu, MD, a licensed Interventional Pulmonologist and Assistant Professor in the Department of Pulmonary Medicine at The University of Texas MD Anderson Cancer Center. Our first goal was to identify unique presentations of various cases such as mediastinal lymphadenitis in a patient with Nocardiosis. The diagnosis criteria for mediastinal lymphadenitis in Nocardiosis can be made with deep fine needle aspiration in conjunction with a bronchoalveolar lavage and imaging studies such as PET/CT or chest CT. Nocardiosis's most common clinical presentation involves pulmonary findings of nodules, cavitation, consolidation, pleural effusion, and hilar mass affecting mainly immunocompromised patients. The current treatment for nocardiosis includes trimethoprim-sulfamethoxazole (Bactrim), amikacin, ceftriaxone, and linezolid. Our second goal was to recognize and construct a case image report of a rare occurrence of untreated pneumonic-induced pleural effusions resulting in fibrothorax. The diagnosis criteria for pleural effusions can be made with a diagnostic thoracentesis by analyzing the pleural fluid in conjunction with imaging studies such as chest X-ray or chest CT. Pleural effusions can progress to empyemas without early antibiotic treatment and current treatment includes therapeutic thoracentesis, thoracostomy, and broad-spectrum antibiotics. If left untreated, it can progress to a fibrothorax requiring decortication. Alongside these case reports, Dawood worked on data collection and entry to evaluate the role of Renal, Age, Purulence, Infection Source, and Dietary Factors (RAPID) score for empyemas through a retrospective chart review and contribute as an author to a peer-reviewed original research report. The RAPID score is done to assess patients at a higher risk of mortality after having a confirmed pleural infection.

Campus: Baylor Scott and White, Temple, TX
Research Area: Clinical research in Military medicine
Mentor: Ashok K. Shetty, PhD
Brandon Dickey, M2 student in the College of Medicine, participated in the development of a research proposal on the mechanisms underlying systemic dysfunction in Gulf War Illness and promising therapeutic strategies. Under the guidance of Ashok K. Shetty, PhD, Professor and Associate Director of the Institute of Regenerative Medicine, at Texas A&M College of Medicine, their research goals are aimed at strengthening military medicine and providing better care to our veterans. An estimated 25 to 32 percent of 700,000 U.S. Warfighters of the 1991 Gulf War continue to experience multiple unexplained health problems including fatigue, headaches, cognitive dysfunction, musculoskeletal pain, respiratory, gastrointestinal and dermatologic complaints. The objective is to prepare a full-length, cohesive review article that covers underlying pathophysiology in animal models and therapeutic clinical trials for Gulf War Illness. Current areas of focus are persistent oxidative stress, induction of genes involved in ROS, mitochondrial dysfunction, chronic neuroinflammation, and metabolic microbiome reprogramming. Additional therapeutics involve the effects of Coenzyme Q therapy, alterations in DNA methylation status, fMRI resting state networks, and exercise-induced changes in cerebrospinal fluid miRNAs. Synthesis of these underlying pathophysiological processes would lead to better therapeutic regimens for this population of servicemen and women as well as for those to come.

Campus: Baylor Scott and White, Temple, TX
Research Area: Neuropsychological basis for executive function
Mentor: Jared Benge, PhD
Tiffany Holland, M2 student in the College of Medicine, is currently participating in a research project in neuropsychology under the guidance of Jared Benge, PhD, Clinical Assistant Professor at Texas A&M College of Medicine. Their research goal is to re-evaluate data from the NIH EXAMINER (Executive Abilities: Measures and Instruments for Neurobehavioral Evaluation and Research) study. Their study is designed to create a core set of measurements intended to measure the breadth of executive functions of the human brain. Executive functions refer to a collection of cognitive abilities that involve planning, problem-solving, decision-making, and self- control. Moreover, measures of traditional executive tasks such as working memory, inhibition, set shifting, and verbal fluency are also analyzed. Additionally, the battery includes an unstructured task (UT), a measurement that correlated with lesions in the medial frontal and orbitofrontal regions of the brain. A major aim of this study is to refine the psychometric properties of the UT in older adults, by determining the ecological validity of this instrument by correlating it with caregiver rated real world executive dysfunction on the Behavior Rating Inventory for Executive Functioning (BRIEF). The predictive validity of this instrument will be used to distinguish normal controls from those patients with disorders of fronto-subcortical circuits and specific frontal lobe lesions.

Campus: Houston Methodist, Houston, TX
Research Area: Basic research in Traumatic brain injury
Mentor: Lee Shapiro, PhD
Ryan Jang, M2 student in the College of Medicine, participated in the development of a research proposal on traumatic brain injury with a focus on post-traumatic neuroinflammation and depression, under the guidance of Lee A. Shapiro, PhD, Associate Professor in the Department of Neuroscience and Experimental Therapeutics at the Texas A&M College of Medicine. The main overarching objective for Ryan's research proposal is to examine neuroinflammatory signatures that may predict the onset of long-term post-traumatic depression. The incidence of depression is estimated to be as high as 66% after a moderate TBI and as high as 50% after a mild TBI. Given that there are 2-3 million TBIs in the United States each year, at least half of these patients are at substantial risk of developing depression. Previous work has implicated neuroinflammation following TBI as a possible contributing factor to the detrimental post-traumatic outcomes. In addressing neuroinflammatory components of post-traumatic depression, Ryan's objectives are as follows: demonstrate proficiency in general laboratory histological techniques; functionally implement immunohistochemistry procedures, to effectively investigate the TBI-induced inflammatory response and its association with post-traumatic depression; critically analyze scientific and clinical data, including article review and presentation; compare and contrast the neuroanatomy of humans with that of rodents, to advance his understanding of translational medicine, most specifically in the context of neuroscience, neurology and neurosurgery; demonstrate excellence in the overall research project, by presenting the study in various settings; achieve distinction in scientific writing, by contributing as an author to a peer-reviewed review article and/or an original research report.

Campus: Baylor University Medical Center, Dallas, TX
Research Area: Basic research in Hepatic oncology
Mentor: Robert Tsai, MD, PhD
Kelley Liao, M2 student in the College of Medicine, participated in the development of a research proposal, under the guidance of Robert Yu-Lin Tsai, MD, PhD, Associate Professor in the Center for Translational Cancer Research at the Institute of Biosciences and Technology. The objective of the research proposal under development is to study novel epigenetic regulation of non-alcoholic fatty liver disease (NAFLD) induced liver diseases, including fibrosis, cirrhosis, and hepatocellular carcinoma (HCC). Her project will focus on the epigenetic mechanisms that drive the pathogenesis of NAFLD related liver diseases to improve efforts for early disease prevention. Texas has the 2nd highest incidence in HCC and more than 80% of those cases are linked to NAFLD. Their first objective is to catalogue, based on extensive literature review, what have been studied in the epigenetic fields of NAFLD, liver fibrosis (NALFD or viral hepatitis), cirrhosis (NAFLD or viral hepatitis), and HCC (NAFLD or viral hepatitis). The epigenetic mechanisms in focus will be DNA methylation, DNA hydroxymethylation, and histone modification (HDAC). The second objective is to identify critical knowledge gaps. Based on the identified knowledge gaps, Kelley and Dr. Tsai will generate a list of potential working hypotheses, as well as a summary of the literature review in the form of a review article.

Campus: CHI St. Joseph Health Regional Hospital
Research Area: Clinical research in telebehavioral mental health | Basic research in vascular physiology
Mentor: Carly McCord PhD | Pooneh Bagher, PhD
Astha Mittal, M2 student in the College of Medicine, is participating in a research project investigating the effects of patient-provider matching in a telebehavioral clinical setting. She is designing a study under the guidance of Carly E. McCord, PhD, Licensed Psychologist, Director of telebehavioral Care at Texas A&M, and Clinical Assistant Professor in the Departments of Psychiatry and Educational Psychology. Their research project focuses on investigating whether there are improved patient care outcomes in by matching patients with the demographics of their mental health provider in rural settings across Texas. Their goal is to elucidate how this may be different in the context of in person counseling using a telebehavioral health platform. They anticipate that their findings will be applicable in future scheduling of the patients utilizing the counseling center and other mental health services.
As a concurrent MSE pathway, Astha is participating in vascular physiology project under the guidance of Pooneh Bagher, PhD Assistant Professor in the Department of Medical Physiology at Texas A&M College of Medicine. It is thought that sympathetic nerve activation stimulates arterial constriction predominately through the release of norepinephrine (NE), adenosine triphosphate (ATP) and neuropeptide Y (NPY) neurotransmitters. Her project analyses the composition of neurotransmitters released in response to sympathetic nerve stimulation in mesenteric arteries by comparing the composition in 2 distinct animal models.

Campus: Baylor University Medical Center, Dallas, TX
Research Area: Medical Humanities research in the history of vaccination
Mentor: Gül Russell, PhD
Paul H. Paris, M2 student in the College of Medicine, is participating in a longitudinal research project in medical humanities that investigates the history of vaccinations under the mentorship of Gül Russell, PhD Professor of Medical Humanities. Their history of medicine project extends from the first inoculation with cowpox as a protective measure for smallpox by Edward Jenner in the late 18th century to the current development and growing backlash of vaccinations. Their study will include researching the history of vaccination through Jenner's initial papers and documents, in order to understand the historical context of the medical interpretation of certain techniques and methods. It will also include analysis of different cartoons of the time, particularly the work of James Gillray, who provided a societal critique of Jenner's work. These illustrations will provide a closer look at the criticism from the public towards the use of vaccinations, with the goal of being able to tie together some of the views with those from today, specifically through the use of additional primary accounts and artwork. Together, these findings will hopefully provide a historical context to the fear of vaccinations, so that certain misconceptions can be addressed, and any unease can be settled.

Campus: CHI-St Joseph Health Regional Hospital, Bryan, TX
Research Area: Design of a novel cardiac interventional device
Mentor: Alan B. Lumsden, MD
Shreena Patidar, an M2 in the College of Medicine, participates in an organization at Texas A&M named SLING Health, which is a biotechnology incubator. She leads a team of 6 undergraduate and graduate students in the College of Engineering and College of Medicine. Their main objective is to design and prototype a cardiac device that will safeguard patients undergoing percutaneous aortic valve replacement (TAVR) from emboli-induced cerebral lesions. Under the guidance of Dr. Alan B. Lumsden, M.D. and chief of cardiovascular surgery at Houston Methodist DeBakey Heart & Vascular Center at Houston Methodist Hospital, their research goals aim to improve cardiac surgical outcomes. Despite TAVR's high success in relieving valvular disease in high-risk patients, this minimally invasive procedure, is associated with significant adverse neurological effects. Unfortunately, TAVR can sometimes dislodge plaques from the vessel walls, sending these emboli to the brain through major branches off the aorta and cause ischemic brain damage. Data estimates that out that 3-6% of patients will have overt strokes while 84% of TAVR patients will have silent, symptomless brain damage post-TAVR. Our solution involves improving on existing embolic protection devices (EPDs), filters made of porous metal alloy mesh and also delivered percutaneously, using imaging and a guidewire inserted from a catheter. The basic features of our device should include: 1) capturing debris, 2) marginally disturbing vessel walls and flow velocities and 3) relative ease of use by surgeons. Shreena and her team's novel device can ultimately be patent protected and commercialized to major biotechnology corporations.

Campus: Houston Methodist Willowbrook Hospital, TX
Research Area: Lifestyle medicine
Mentor: Mark D. Faries, PhD 
Sara Yasrebi, M2 student in the College of Mecicine, participated in a research project in Lifestyle Medicine to query a physician's role to improve patient health by referring to community-based nutrition education, under the guidance of Mark D. Faries, PhD, Associate Professor at the Texas A&M AgriLife Extension Service, and Adjunct Faculty within the Health Science Center. Dietary risks are the leading risk factor for premature death in the United States, with greater disparities in low-income and rural families without adequate access to quality healthcare and quality, nutritional education. Lifestyle Medicine is the evidence-based, lifestyle therapeutic approach to prevent, treat and reverse lifestyle-related disease. While physicians might feel that nutritional counseling is within the realm of their care, many have barriers to implement nutrition-based education in practice, and depend on community-based, nutrition education programs designed for at-risk populations. The objectives of this study were to (1) identify a physician's ability to locate community nutrition education programs, and (2) identify which programs could positively impact the health care outcome of their patients. Our findings showed that while certain key words yielded a higher proportion of relevant results, the proportion of pertinent nutrition programs found within the first 10 results were low. The phrases with the largest proportion of results within the first 2 pages (> 75%) were "community education nutrition programs low-income" and "diet nutrition education programs low-income Texas". The addition of "low-income" to the search phrase produce a more data, while the addition of "rural" or "programs" were not helpful. These findings reinforce the idea that a strategically-phrased Google-search and proper evaluation of such results poses a short-term fix to the high-demand and low-supply of formally-educated nutrition advising by physicians.
---
Medical Scholar Explorers, Class of 2021

Campus: Baylor University Medical Center, Dallas, TX
Research Area: Cardiology | Risk assessment for complications of left ventricular device
Mentor: Medhat Askar, MD, PhD | Detlef Wencker, MD
Dipesh Bhakta, M4 student at the College of Medicine, is conducting a clinical research study investigating the risk of cardiovascular complications under the mentorship Dr. Detlef Wenker, MD cardiologist at Baylor University Medical Center and Affiliate Faculty at the Texas A&M College of Medicine. Right ventricular failure (RVF) following left ventricular assist device (LVAD) implantation is a common complication and associated with increased mortality. Clinical predictors contributing to post-LVAD RVF remain largely unknown in patients who have received the recently FDA approved Heartmate III (HM3) LVAD. Our objective was to evaluate potential predictors of RVF. In our study, RVF was not prevented by optimizing traditional preoperative hemodynamic risk factors for RVF (CVP ≤ 12, CVP / wedge ratio ≤0.6, and PAPi >2) and occurred irrespective of echocardiographically guided preoperative RV function. The development of RVF after HM3 LVAD implant was highly associated with lower LVAD speed in this study. This project resulted in poster presentations at the American College of Cardiology.20 Together With World Congress of Cardiology (03/2020) and 2020 Anerucab Transplant Congress (05/2020) national conferences.

Campus: Baylor Scott and White, Temple, TX
Research Area: Rare autoimmune disorders
Mentor: James Hall, DO
Jonaphine Rae Mata, MS4 in the College of Medicine, participated in a case report study under the mentorship of James A. Hall, D.O. a Fellow in the Department of Hematology and Oncology at Baylor Scott & White in Temple, Texas. Under his guidance, Ms. Mata documented a patient case report with a rare condition, Autoimmune Lymphoproliferative Syndrome (ALPS), which she has presented at multiple medical conferences.
Autoimmune Lymphoproliferative Syndrome is a rare disorder characterized by dysregulated lymphocyte apoptosis leading to non-malignant lymphoproliferation. The pathophysiology of ALPS leads to lymphoproliferative stigmata, with an increased risk of development of concurrent autoimmune conditions. In this report, they present a remarkable patient case of ALPS with acquired hemophilia A that subsequently, developed lupus anticoagulant (LA) positivity. Of note, the development of acquired hemophilia A portends to an increased risk of life-threatening bleeding, whereas LA positivity leads to a strong thrombotic risk. Thus, the transition from the management of bleeding to thrombotic risk in a patient with the rare ALPS presents a special case.
This patient case demonstrates a clinical dilemma of achieving hemostatic equilibrium in patients with the rare ALPS and opposing hematologic conditions. The utilization of clinical reasoning based on principles of hematology allows for proper management of this rare condition. Recognition of the ability of ALPS to present with autoimmune conditions that portend to hemostatic instability will aid in the future screening, treatment and management of ALPS patients.
Medical Scholar Researchers Team: Classes 2021 and 2022
Michael Junior
Astha Mittal
Campus
: CHI St. Joseph Health Regional Hospital, Bryan, TX 
Research Area
: Assessing Learner's Resilience in a Longitudinal Clerkship Curriculum
Mentor
: Michael Spohn, MD, FAEM
Michael Junior, MS4 and Astha Mittal, MS3 in the College of Medicine, are participating in a medical education research project under the guidance of Michael Spohn, MD, FAEM, Bryan College Station Associate Dean, Clinical Associate Professor (Affiliated) and Director of the Texas A&M Integrated Program (AIM). Medical clerkship curriculum has traditionally been done in block modules where students are placed in 6 or 8 week immersions of different specialties. In the past decades, there has been the advent of longitudinal integrated curriculum where students are placed in all 6 core clerkships simultaneously creating a different learning environment. Given that these clerkship years are formative for both professional identity and resiliency in the medical profession, it is important to investigate the differential impact on resilience of the 2 curriculum formats. Previous studies have shown that traditional campuses lead medical students to successful resilience building, however, to our knowledge there has been little research evaluating similar resiliency development in longitudinal curriculum model where students are required to multitask in synchronous 6 clerkships interspaced with electives courses. Our study proposes that AIM model may likely place students in demanding academic medical environment as compared to the traditional model. Given that there have been few studies in the literature to attain a better understanding on how a longitudinal curricula alters the medical student experience, we set out to determine what factors may play a role in creating a successful clerkship experience. Our study will use mixed methods—focus groups and survey instruments—study to elucidate the mediators of success and resiliency in a longitudinal curriculum from MS3 in the AIM program through an IRB-approved survey to medical students conducting their longitudinal clerkships at CHI-St Joseph Health Regional Hospital and will culminate with a focus group to present findings to the medical educator community at the Texas A&M College of Medicine.
Medical Scholar Researchers, Class of 2021

Campus: Houston Methodist Hospital, Texas Medical Center, Houston, TX
Research Area: Surgical Oncology
Mentor: Ashley Holder MD, FACS
Jessica Domitrovic, a M3 student in the College of Medicine, is investigating dosing of heated intraperitoneal chemotherapy after cytoreductive surgery for peritoneal carcinomatosis, with Dr. Ashley Holder MD, FACS, General Surgeon and Surgical Oncologist, Houston Methodist Hospital Department of Surgery, Division of Surgical Oncology, and Assistant Professor of Surgery, Houston Methodist Research Institute, Division of Nanomedicine. They are collaborating with engineers Milos Kojik PhD, Professor of Nanomedicine, Houston Methodist Research Institute, Division of Nanomedicine, and Miljan Milosovic PhD, Faculty of Information Technology, Belgrade Metropolitan University, Belgrade, Serbia.
Peritoneal surface malignancies, or cancers that spread to the lining of the abdomen, can be difficult to treat since systemic chemotherapy often has minimal effect and surgical resection alone may miss microscopic tumors. Recommended treatment is cytoreductive surgery followed by filling the abdomen with a heated chemotherapy bath (HIPEC) to kill remaining cancer cells. This method has shown significant survival benefit for patients with metastatic GI and ovarian cancers. However, little is known about how subtle changes in the total volume of the chemotherapy bath alters the concentration of chemotherapy delivered to tumors. Current methods of calculating volume of perfusate in HIPEC are based on body surface area.
Through mathematical modeling, a patient's peritoneal cavity can be recreated from CT scans of the abdomen and pelvis, allowing for the peritoneal surface area and volume to be calculated precisely. With these measurements, HIPEC surgeons could more precisely determine chemotherapy concentrations and the total volume of perfusate.
Furthermore, this model could also predict how changes in the temperature of the chemotherapy infused results in temperature changes in the perfusate at the level of the peritoneum with potential downstream effects including changes in perfusion and permeability within peritoneal malignancies. This IRB-approved study is an exploratory design intended to generate the model and investigate its strengths and limitations.
Rutuja Desai
Timothy Fan
Angelica Hatfield
Brittany Mccune
Campus
: CHI St. Joseph Health Regional Hospital, Bryan, TX 
Research Area
: Home visit program, Public Health
Mentor
: Hector Chapa, MD, Jaime Hardy, FNP and Gerard Carrino, PhD, MPH
Ms Hatfield, McCune, Desai and Mr. Fan, a team of M3 students in the AIM program at Texas A&M College of Medicine are taking a longitudinal medical scholarly research elective MHUM823 to conduct an interprofessional home visit program under the guidance of a team of health professionals in the College of Medicine (Dr.Chapa), Nursing (Ms Hardy) and Pharmacy (Dr. Carrino). A study reported that up 30% of visits to the emergency department (ED) could have been treated by primary care doctors or other care settings. This study concluded that the 4.3 million avoidable visits resulted in $8.3 billion loss in medical resources (Premier,Inc. 2019. Improving the Care of Patients with Chronic Conditions). Inappropriate ED visits due to hypertension, diabetes, COPD/asthma, and heart failure result in unnecessary usage of medical resources, depriving those in more critical conditions of adequate care. CHI St. Joseph Hospital in Bryan, Texas and the Texas A&M HSC College of nursing initiated an Inter-Professional Education (IPE) Home Visit Program with the goal of reducing preventable ED visits related to the above mentioned chronic diseases, while simultaneously improving medical access to those identified patients. Students from the College of Nursing, College of Medicine, College of Pharmacy participate in the program through case reviews. Through the IPE Home Visits Program research, we hope to identify the most common chronic health conditions that are associated with repeat ED visits, the barriers to healthcare, potential reductions in healthcare expenditures, as well as the health outcomes of enrolled patients. We predict that IPE Home Visits Program research data findings will not only reduce unnecessary financial burden to the healthcare system, but more importantly improve the health and access to medical care of those patients who would otherwise 'fall between the cracks' of medical attention.
Distinguished Medical Scholar Researchers

Campus: Baylor University Medical Center, Dallas, TX
Research Area: Pediatrics Orthopaedics
Fellowship: Poggi Pediatrics Orthopaedics Research Fellow, Johns Hopkins Medicine
Testimonial: Before starting medical school, I had no real concept of what I wanted my future in medicine to look like. I am the first physician in my family so there was no real introduction into medicine or guiding hand to push me one way or another as is so common among medical students. During my first year of medical school I listened to a grand rounds by an MD/PhD and it resonated very strongly with me. That very same day I began looking into research opportunities that were available to medical students. Most of the searching revolved around combing through forums, google searches, reading literature posted by the NIH and other medical school programs. I made notes on programs, researchers, projects, etc on things that interested me. I sent out hundreds of emails to programs or directly to researchers asking about availability, applications, funding, and the like.

I received several positive responses from people, offers to help find funding, offers to have open positions if I could find my own funding, and just encouraging responses to keep looking. I took phone interviews with a handful of people and even flew to Chicago to interview with two labs. My third year also brought some elective time so I did a research elective at UTSW in a surgical oncology lab, which I really enjoyed and felt that I would like to pursue. I applied to the HHMI MSRP through his lab, which is a very extensive application. While I was waiting to hear back from this, I decided to reach out to a few more programs.

My year out was an excellent opportunity for me. It gave me the ability to solidify my desire to pursue academic medicine but also exposed me to the harsh realities that this would entail compared to private practice. I was able to see patients in clinic every week, many of whom had rare diagnoses that would be unlikely to be encountered elsewhere. I was also able to go to the operating room (OR) every week and see cases by leading surgeons in the country. All of this was done in tandem with trying to produce research, which proved to be both stressful and rewarding. I was also able to network with many leaders in the field of orthopedics at various conferences and research functions. All-in-all, the benefits I was able to glean from the year went far beyond just doing research and I believe have changed the trajectory of my career. I have a better understanding of what a future in academic medicine would look like as well as steps I can take to get there. Now I'm certain that this is what I want to do and I am still looking for opportunities for future endeavors.

I think that year-out programs offer a great benefit to those in similar situations as myself, having a strong initial desire to be in academic medicine but little guidance on the best way to reach this goal. I do not, however, feel that this choice would be for everyone. It is a difficult year that can be discouraging and burdensome at times. I would say that the onus falls on the individual to research opportunities and really ensure that this would be an intelligent decision for the individual. If that is the case, I would encourage the individual to be tenacious in searching. Apply as broadly as makes sense for you. Don't waste time applying to things that you are not interested in but keep an open mind and learn as much as you can. Meet as many people as you can try and network because when looking at a hypothetical curve of merit vs. connections, there is an inflection point in where who you know becomes just as important as what you've done. The best piece of advice I can say is cast a wide net. I have applied to anything I've seen that I've been interested in. This takes a lot of time and I have had an enormous amount of disappointment and rejection but I've also been more fortunate than I deserve secondary solely to persistence, being proactive, and being respectful.

Campus: Baylor University Medical Center, Dallas, TX
Research Area: Urology
Fellowship: Leadership & Innovation Fellowship Training Program, University of California, Irvine
Testimonial: Short video clips from John's interview on his LIFT research fellowship experience

Fellowship Application Phase

Research Fellowship Experience

Impact Research Fellowship Experience
Texas A&M College of Medicine Research Electives
It is strongly encouraged that medical students set-up face-to-face appointments with the Director of the Office of Medical Student Research at least 2- 3 months in advance to plan their tailored MSRPP pathway by emailing nigli@tamu.edu (Step 1).
The selected MSRPP proposal must be submitted 1 month before the research elective begins to COM-MD-Research@tamu.edu (Step 2). MSRPP members that wish to receive elective credit must register through OASIS (online access to student information and scheduling) (Step 3 and 4). Their elective evaluation surveys must be completed 1 week before the end of their elective course (Step 5).
Action Plan:
Step 1: Select a pathway, research topic and mentor.
Step 2: Submits the MSRPP forms (MSR or DMSR pathways)
Step 3: Consult with the Office of Medical Student Research to select appropriate electives that best fits with their research project.
Step 4: Register for course using OASIS
Step 5: Complete elective evaluation form
Credit Hour Allocations
Elective credit will be determined on a case-by-case basis depending on the time a student dedicates to a research project. Students must submit their MSRPP proposal (Step 2) and indicate their hourly weekly commitment timeline prior to starting their research elective. Medical students in the traditional 4-year track may participate in scholarly research for a total of 8 weeks per academic year. Protected research time, using elective blocks, must not exceed a total of 24 weeks during their entire 4 years in medical school.
Credit hour allocation for a total of 40 hours (1 week) of contact time over a semester is required to receive 1.25 credits hours in elective courses. Students should work with the Office of Medical Student Research and Academic Navigators to ensure proper planning and academic procedures are met.
List of Research Electives
Longitudinal scholarly research elective:
MHUM-823.B Medical Scholarly Research (Bryan)  
Interdisciplinary Medical Education
MEID 691 Research (All campuses)
Elective blocks:
MHUM-802.B Directed Research in History of Medicine (London, UK)
MHUM-803.B Interdisciplinary Research (Bryan)
MHUM-821.D Research Practicum (Dallas)
MHUM-822.D Introduction to Research (Dallas)
Interdisciplinary Medical Education
MEID-985.RE Student Initiated Elective- Research (Any campus)
MEID-999.RE Student Initiated Elective- Research (Bryan)
MEID-820 Case Study: Fundamental Science Mechanisms Explaining Clinical Profiles (Any campus)
IMED-842.H Immunology Research Mechanisms of Inflammation (Houston)
MRAD-806.T Clinical Research Design and Application (Temple)
Surgery–864.D Minimally Invasive Surgical Research (Dallas)
Medical Student Research Representative
The TAMSA Executive committee approved a new class officer position, the Medical Student Research Representative, in Spring 2019. There will be one student elected per class, and the representative will serve a 1-year term. The goals of the medical research representative are:
Poll the class to get a list of physician-scientists to share the impact research had on their medical practice during a Research Day keynote talk.
Organize round table conversations to discuss emerging medical research.
Promote the medical researcher travel award in order to motivate students to present their research at national or international medical conferences.
Provide an annual research report about student's suggestions for growth to the Office of Medical Student Research.
If you are passionate and curious about research, we strongly encourage you to consider running for this position!
Nicole Mehta, PhD
Class of 2024, Texas A&M College of Medicine
Nicole Mehta graduated from the University of Oregon with a B.S. in Biology in 2013, and from Texas A&M University with a M.S. in Biomedical Sciences in 2015, and a Ph.D. in Biomedical Sciences in 2019. While an undergrad under Dr. Clifford Kentro, she researched hippocampal pyramidal cells. At Texas A&M, under Dr. Fred J Clubb Jr. in the Cardiovascular Pathology Laboratory she assisted with the analysis of preclinical cardiovascular medical device studies (GLP) and post market surveillance of already approved cardiovascular medical devices. Her Ph.D. research focused on cardiovascular regenerative medicine, specifically encouragement of neovascular growth within decelullularized (acellular) cardiac tissue scaffolds. As a Postdoctoral Research Associate, under Dr. Michael Golding she researched the paternal contributions to Fetal Alcohol Syndrome, and Fetal Alcohol Spectrum Disorders (FAS/FASDs), with an emphasis on the paternal contribution to congenital cardiovascular defects. Using her experience, she hopes to help inspire her fellow classmates to become involved with research from the beginning, and show that research is not an intimidating, but a rewarding experience. Her goals are to first, establish a research folder in a shared class drive so that students may share protocols and resources, as well as encourage collaboration. Second, work to increase the funding available for conference presentations so that more students can attend and practice valuable skills such as public speaking and networking. Third, make a detailed resource for students that explicitly states how many publications/presentations/abstracts/case reports each specialty typically expects, so more clarity on research expectations can be given.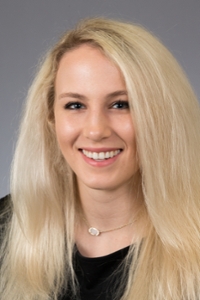 Jordan Han
Class of 2023, Texas A&M College of Medicine
Jordan Han graduated from the University of South Florida with a B.S. in Biology in 2016, and the University of North Texas Health Science Center with a Master's in Biomedical Science. While an undergraduate she participated in the REU-USFSM research partnership program between the University of South Florida Sarasota-Manatee and Mote Marine Laboratory focusing on the field of genomics. As a medical student as a Medical Research Explorer under the MSRPP she participated in neuroscience research focused on the effect of sex hormone deprivation in postmenopausal rats and differences in stroke outcomes. As a Medical Student Research Representative, her goals include facilitating research opportunities for her classmates to help them reach their career goals and working with mentors to include opportunities for remote research work in light of the COVID-19 pandemic where feasible. Feel free to contact Jordan about both general research opportunities and MSRPP-specific questions or concerns.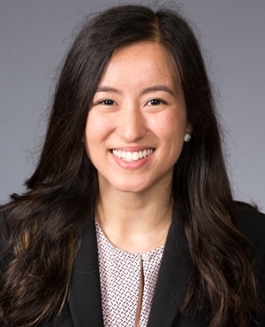 Tiffany Holland
Class of 2022, Texas A&M College of Medicine
Tiffany Holland graduated from the College of the Holy Cross in Worcester, MA with a B.A. in Psychology and participated in an Intramural Research Training Award ( IRTA) Fellowship at the NIH National Institutes of Child Health and Human Development. Her research centered on epidemiological research of reproductive health and fertility under the mentorship of Dr. Enrique Schisterman. As a Medical Student Research Representative, Tiffany has two main goals. First, she hopes to bridge the gap between research and clinical medicine by helping students better understand the relevance of research in clinical practice. Second, she hopes to make research opportunities more accessible for medical students by making students more aware of current openings, and by advising students new to research on how to integrate research into their medical practice. Feel free to contact Tiffany if you want to learn more about our MSRPP research opportunities.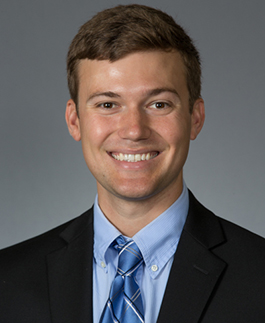 Alec Thoveson
Class of 2021, Texas A&M College of Medicine
Alec Thoveson graduated from Texas A&M University with a B.S. in Biology in 2015. After graduating he accepted a role as a Clinical Research Coordinator at Texas Scottish Rite Hospital for Children, where he served as the lead coordinator for Adolescent Idiopathic Scoliosis and Scheuermann's Kyphosis clinical studies. He also collaborated with the Center of Excellence in Hip Disorders on research studying serial perfusion MRI studies in Legg-Calve-Perthes Disease. As a medical student representative, he serves as a resource for students interested in scholarly research. His goal is to help medical students connect with faculty and/or physicians research mentors, travel award opportunities, and research resources. If you would like more information on MSRPP research opportunities, please feel free to contact Alec with your questions.
---
Former Representative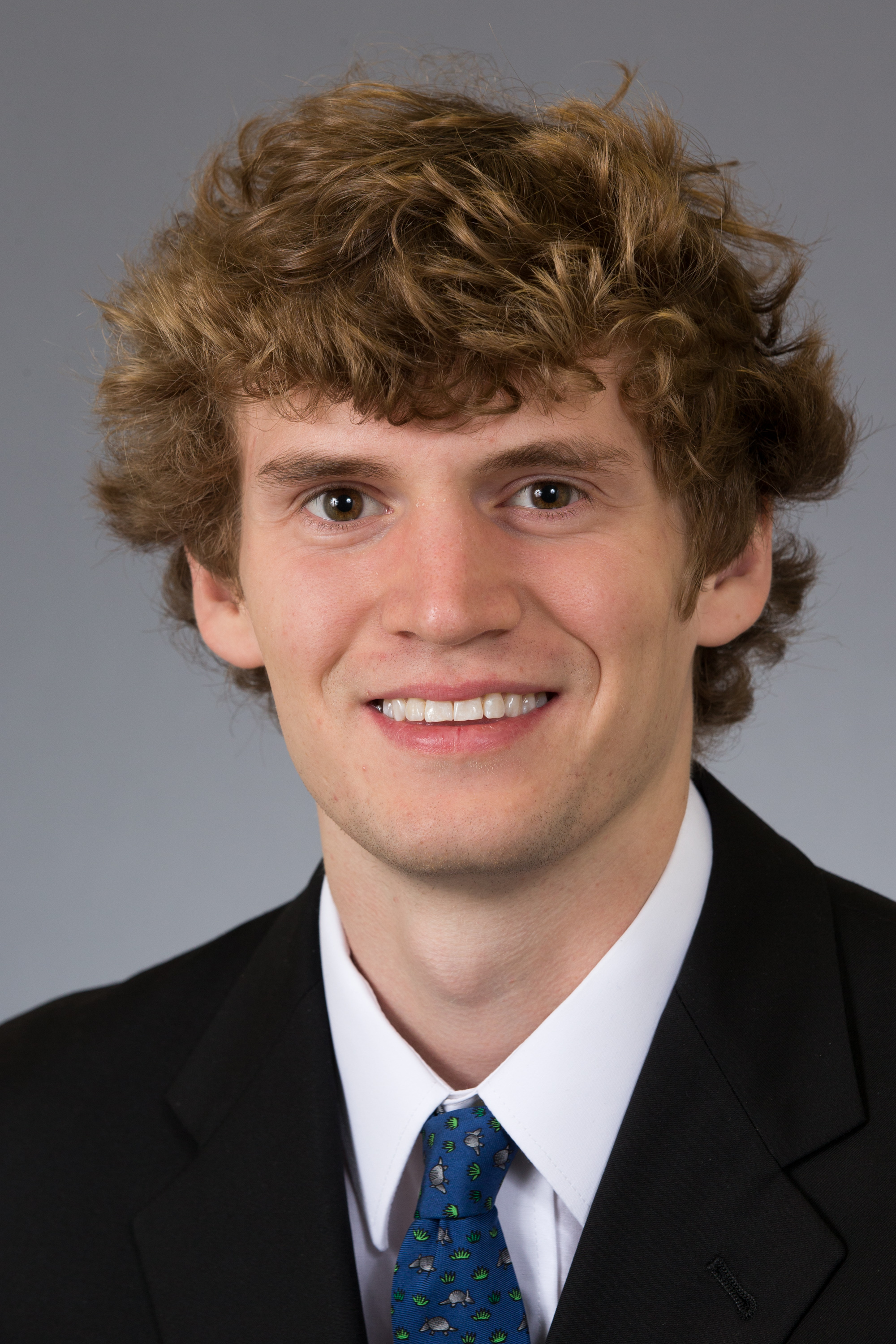 Jared Eichner
Class of 2023, Texas A&M College of Medicine
Jared Eichner graduated from Texas A&M University with a B.S. in Biomedical Sciences, a Certificate in Biomedical Research and Development, and Undergraduate Research Scholar distinction. Beginning Spring semester of his first undergraduate year, Jared participated in research in Dr. David Threadgill's lab that involved analysis of epidermal growth factor receptor inhibition in a murine study. Jared's Undergraduate Research Scholar thesis was accepted in May 2018, and he participated in team poster presentations in 2016-2018. Jared served as a 2018-2019 Texas A&M University Undergraduate Research Ambassador, a university-wide program that encourages broader engagement in undergraduate research. By facilitating the flow of information among research stakeholders, Jared looks forward to supporting the efforts of Class of 2023 medical students to improve healthcare through inquiry-based research efforts.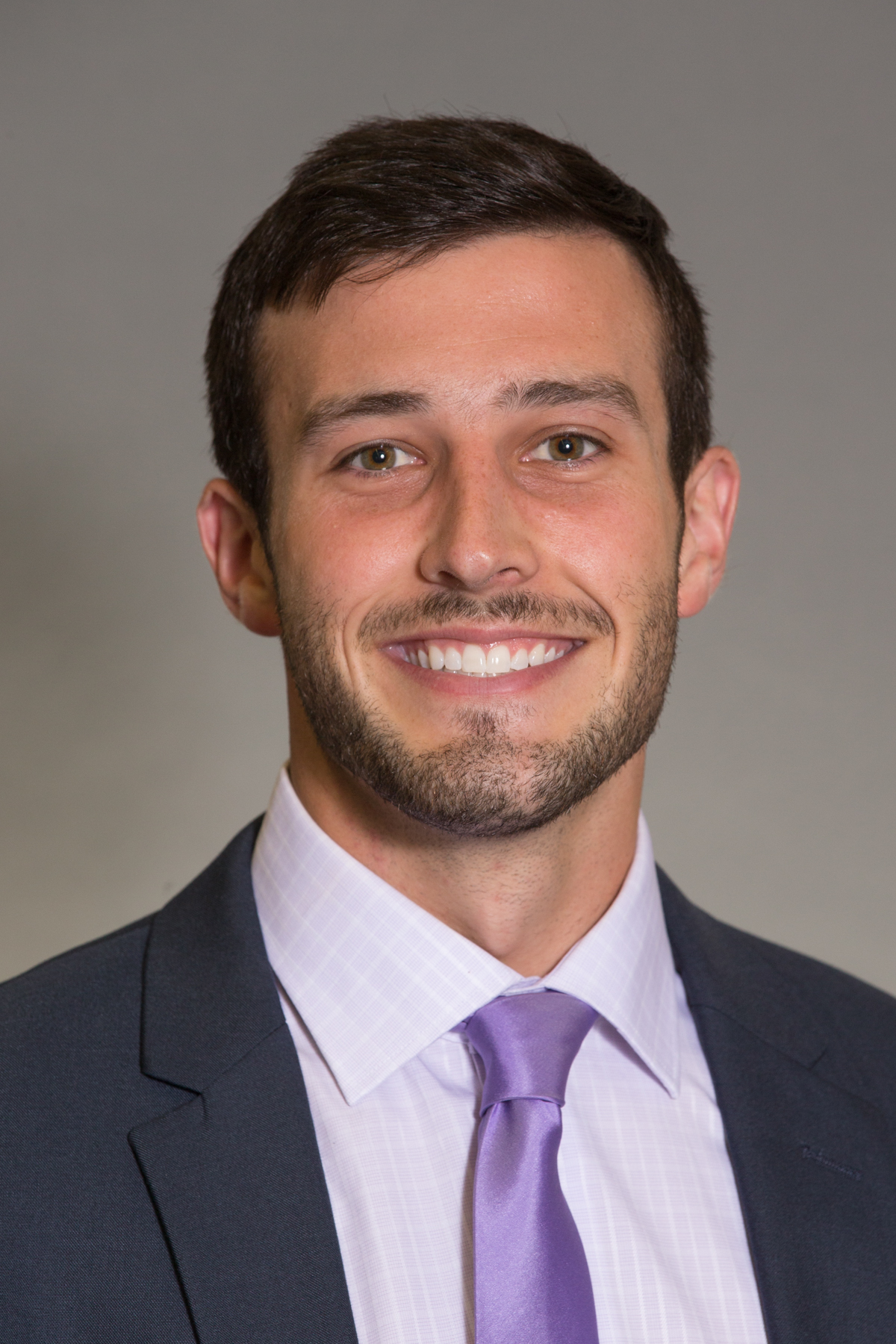 Caleb Gottlich
Class of 2020, Texas A&M College of Medicine
Caleb Gottlich graduated from Texas A&M University with a B.S. in Nutritional Sciences and Biomedical Sciences and a minor in Neuroscience in 2014. As an undergraduate he participated in research in a multiple sclerosis study and as a Master student in Biomedical Sciences in 2015 he completed a master Thesis in neuroimmunology related to epilepsy. During his pre-clerkship years in medical school he was inspired by Medical Grand Rounds case reports to seek research opportunities because he realized the great potential research had in patient health care outcomes. Caleb wishes to pursue a career as an academic surgeon in orthopedic oncology or pediatric orthopedics. He recently completed a year off as a clinical research fellow at Johns Hopkins University in Baltimore, under the guidance of world-renowned physicians, a clinical research project on pediatric orthopedic surgery. He hopes to use his position as Medical Student Research Representative for the class 2020 to inspire and encourage medical students to get involved with scholarly research and broaden Texas A&M's footprint in the national research community.
Research Funding Opportunities
Medical students interested in competitive residency programs are highly encouraged to set aside dedicated time for research (1-year / 1-semester) and participate in our MSRPP Distinguished Medical Research Scholar Program.
Find your personalized fit! We recommend you identify and apply to your selected fellowship program during your M3 year. Notify our Office of Medical Research Education 2-3 months before your fellowship deadline and get the support you need to submit a competitive application.
The fellowships listed below are tailored to highly motivated driven medical students that have a passion to work collaboratively in interprofessional teams to find research-driven solutions for novel or existing problems that underlie human disease.
Start your search here: Association of American Medical Colleges
Summer Research Programs
One-year + Research Programs
Leadership & Innovation Fellowship Training Program: The LIFT program at the University of California Irvine provides opportunities for medical students to participate in clinical and translational research in urology and genitourinary surgery.
Johns Hopkins Medicine: Poggi Pediatric Orthopaedics Research Fellowship provides opportunities to participate in cutting-edge orthopaedics surgical clinical research.
Variable length research programs
American Physician Scientist Association: The APSA offers a search engine to look for research opportunities across the US, that is specifically catered for physician-scientists.
NIH Oxford-Cambridge Scholars Program: The NIH offers a self-driven accelerated OxCam program for experienced medical students with a passion for science through prior engagement in scholarly research, that would like to pursue research in projects related to global health.
Fulbright-Fogarty Awards in Public Health: Research support for medical students is provided for projects in public health and clinical research in resource-limiting settings (Guatemala, Botswana, Ghana, Malawi and South Africa) by the Fogarty International Center at the National Institutes of Health. Fulbright-Fogarty Awards timeline begin following the academic calendar of the host country.
If you are aware of any errors or omissions, or you wish to suggest additional research opportunities to this list, please contact us.