Leadership
Kevin H. Brown, MD, FACOG
Associate Dean of Round Rock Campus
Dr. Kevin H. Brown received his undergraduate degree from the University of Georgia Honors Program and his medical degree from the Medical School of Georgia. He completed his residency training in Obstetrics and Gynecology at the University of South Florida and is board certified by the American Board of Obstetrics and Gynecology. After moving to central Texas in 2007, Dr. Brown joined the Texas A&M School of Medicine in 2010. He is a clinical associate professor of medical education and teaches women's health to pre-clerkship and clerkship students on all five campuses. He has served in many roles for the School of Medicine—including clerkship director, executive clerkship director, director of clinical skills and assistant dean of clerkships and electives—and became associate dean of the Round Rock campus in 2020.
Chris Diem, MEd
Assistant Dean of Student Affairs
Chris Diem, MEd, has nearly 20 years of experience in the field of education and has been with the Texas A&M School of Medicine since 2015. He serves as the Assistant Dean of Student Affairs, where he helps guide students through the curriculum and ultimately into a residency program. He also assists students with schedules, career advice, CVs and personal statements.
Diem is also the Round Rock contact for Academic Support Services, in which his goal is to work with students on a variety of educational needs, ranging from time management, study habits and question strategies as they prepare for Step 1, Step 2 and other standardized exams.
Courtney Dodge, MPH, MBA
Assistant Dean
Courtney Dodge serves as the assistant dean for finance and administration, the assistant dean of graduate medical education and as the Designated Institutional Official (DIO) for the School of Medicine. His duties also include overseeing daily administrative operations and business management processes on the Round Rock campus. He joined Texas A&M Health in February 2010.
Sandra Esparza, MD
Director of Clinical Skills
Co-Director of Family Medicine Clerkship

Dr. Sandra Esparza received her undergraduate degree in biology from Southwestern University in Georgetown, Texas. She then attended The University of Texas Medical Branch in Galveston where she earned her medical degree. She completed her residency in family medicine in Corpus Christi, and then immediately started her own practice in Round Rock, Texas. Esparza has been active in medical education since residency, first taking 3rd- and 4th-year students from her alma mater as an adjunct professor and then joining the faculty of Texas A&M School of Medicine in 2010. Since then, she has served as adjunct assistant professor and as assistant clerkship director of family medicine and taught Practice of Medicine 3.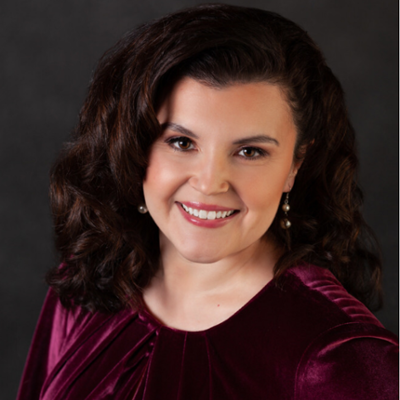 Erin M. Herbrich, MPH
Assistant Director of Academic Affairs
Erin M. Herbrich, MPH, received her Bachelor of Science in bioenvironmental sciences from Texas A&M University and Master of Public Health in Health Policy and Management from the Texas A&M School of Public Health.
Herbrich began her career at the Texas A&M School of Medicine in 2011 as a Medical Education Program Coordinator. Currently, she serves as the Assistant Director for Academic Affairs, working specifically with the clinical curriculum. In addition, she serves as the Staff Ombuds Officer for the School of Medicine, serving as a confidential, impartial and neutral sounding board regarding any staff concerns within the learning environment.
Terri Kurz, PhD
Assistant Dean for Faculty Development
Terri Kurz, PhD is the Assistant Dean for Faculty Development. Since joining the School of Medicine in 2012, she has served in various roles in the Office of Faculty Development which provides support and resources for the professional development of the School of Medicine faculty. She is also an adjunct assistant professor in the Department of Medical Education and teaches in the Education for Healthcare Professionals program.